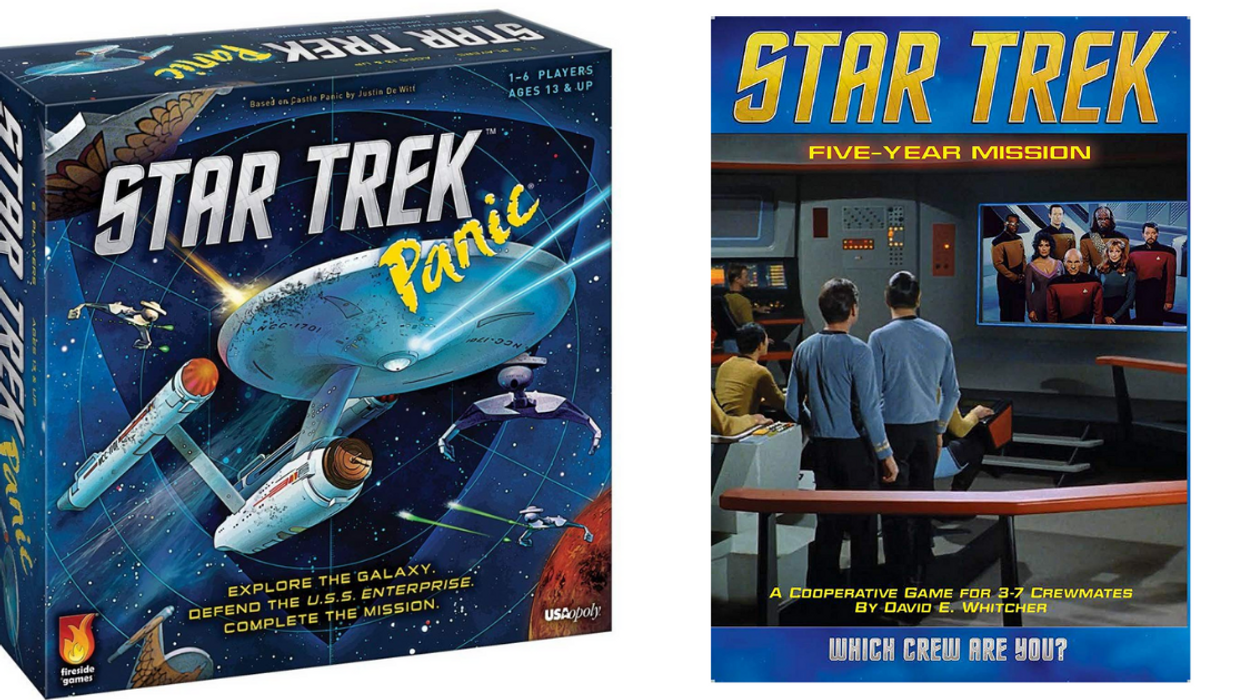 There is nothing better than a family game night. Actually family game nights are intense so maybe instead of making it a family thing just have all your friends over. But the most important part of game night is, well the games. So, here are the 10 best star trek games to host the ultimate Trekkie game party. Just picture this, good pizza, all your friends, maybe hummus for those vegans out there, and the ultimate Star Trek trivia or card game.
---
Besides, it's fun to prove that you are the smartest one out of all your friends, or at least the one that knows the most about Captain Kirk (aka the one who has spent the most nights binging their favorite show). And, if trivia is not your thing there are a lot of board games that will definitely make you get into a fight with your mom. But, hey what's game night with some competitive person who is a sore loser or an annoying winner.
Or, you can just enjoy these fun games, and pretend to be your favorite Starfleet officer. And, it's even cooler if you play while watching "The Game" episode of Star Trek: The Next Generation. Either way, these will definitely keep you entertained and will make you the most popular host. Specially if there is a prize for the winner. I'm sure you can find a Spock shaped trophy.