The Absolute Best Decisions People Have Ever Made
Reddit user Kai6180 asked:'What's the best decision you've ever made?'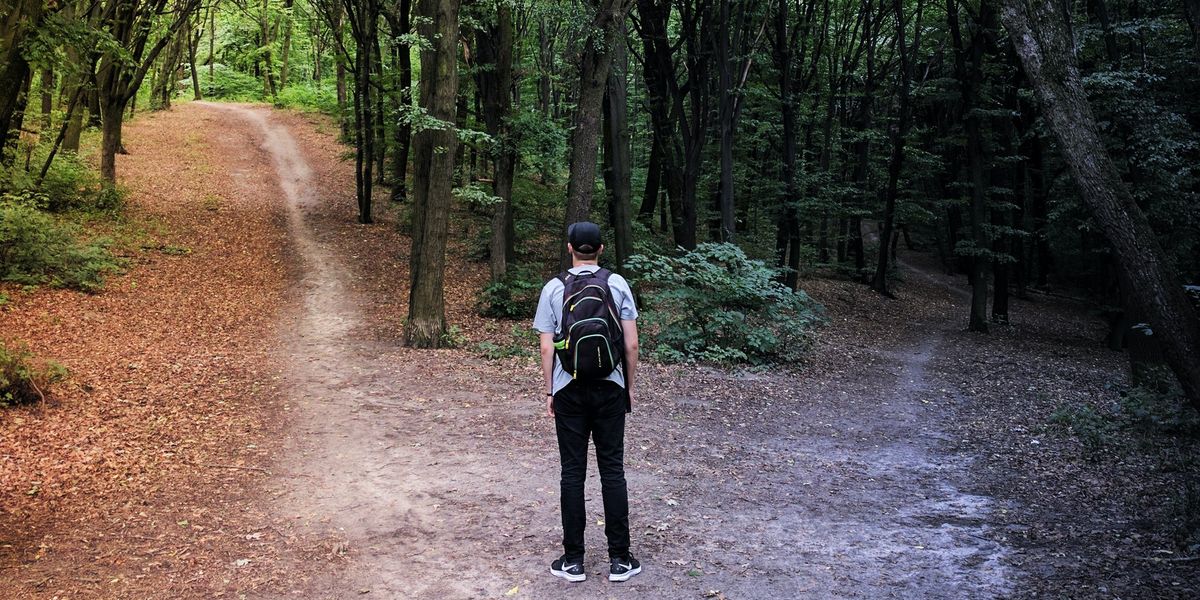 Vladislav Babienko on Unsplash
"Two roads diverged in a wood, and I— I took the one less traveled by, And that has made all the difference." ~ The Road Not Taken by Robert Frost
Life is full of choices. Each one we make can send our lives in entirely different directions.
Sometimes our decisions work out for us and sometimes disaster ensues.
But let's focus on the positive.
---
Reddit user Kai6180 asked:
"What's the best decision you've ever made?"
Relocating
"In 2012 I got an offer from Amazon. It meant leaving Arizona and all my friends and family to move to Seattle. I stressed about it for a long time and finally decided to take it for a year and then move home."
"Met a girl my first week here and married her 5 years later."
~ Lotan
Trusting Instincts
"I found [what I thought] a US Army grenade simulator as a kid. It had a pull string."
"I held it and was going to pull it but changed my mind. Instead I tied it to tree and got more string until it I had about 10 feet."
"It blew a hole in the pine tree about the size of pie tin and about 2 inches deep. The cops came. I would have lost my hand or worse."
"The year was 1968."
~ enkiloki
"Changing my major."
"I have so much more motivation for school now that I actually love what I'm studying."
~ user8203421
Isn't It Romantic?
"I don't give a f'k if it's cheesy, but proposing to/marrying my wife."
~ Derekeys
"Right there with you, buddy."
"If this answer is cheesy then call me Mr. Rella."
~ GreenManTenTon
"Was going to say same. 34 years happy."
~ Factsaretheonlytruth
"Accepting an accidental friend request from the woman who'd eventually become my girlfriend."
~ warlordwinters
"I agreed to snap with a girl who texted me first on an Online Dating site last December. Just reached 8 months with the woman that will most likely become my wife."
"I thought she was a bot or something when she first texted me."
~ Murphy338
Setting Goals
"A bit over a year ago, I decided it was time to lose weight. Now, I had the yearning to lose weight before that, because being fat sucks."
"But I got a haircut that looked really good and I looked in the mirror and it was as if I were seeing myself for the first time. I looked at myself and thought 'I could be pretty. I really could. You know what? I'm going to give this an honest try'."
"So I did. I researched the hell out of weight loss, began calorie counting and I am proud to say that Ihave lost 127 lbs... so far."
"Now it isn't even a matter of 'Gee, will I ever reach my goal weight?' It is a matter of WHEN."
"My whole life has changed, and 95% of those changes have been positive. I have met a version of myself I never knew existed. And it is f'king beautiful."
~ Rearldeen34
"At 30 years old with a wife and two kids, go to college."
"My standard of living dramatically improved after graduating."
~ Spud9090
"I'm 36 and in my second year."
"My daughters will know a better life than I had."
~ mrw4787
Moving On
"Leaving my ex. We were horribly toxic together and I'm so much happier now."
"Give yourself time to grieve and process. Even when it's the best decision, the pain from the loss is still there. It will be ok. A new kind of ok."
~ HeyJoe459
"Needed this, just left a very one way relationship where everything was about her and now I am free but still hurts to lose that talk every single day aspect."
~ 1trickana
"Leaving and going no contact with my abusive family."
~ tvcxsxalty
"Congratulations on that, ❤️ people have no idea how hard that is."
~ loveloveyourself7
"I just did this. I knew I had to get away from them. COVID made things worse."
"I hired a company to help me fix my credit and I bought a house in a small town in a different state."
"Right now the heat is keeping me indoors but once fall comes it's going to be heaven."
~ BookmarkThat
"Right there with ya'."
"I feel much more relaxed."
~ ActualFirelord
"Divorcing my husband just short of 50 years!"
"No more negative influence."
~ jennifer3333
"My aunt divorced her husband after 38 years and she has been a new person ever since."
"You can tell the weight was lifted."
~ rb928
Facing Addiction
"Stopping drinking alcohol."
"Today I have my life back and I am very grateful."
~ Outrageous_Duty_8738
"Getting sober from alcohol - 1,290 days but who's countin!"
~ slycooper89
"Quit smoking and drinking, started to exercise!"
~ PeachFuzzTamer
"I quit drinking and smoking on the same day about 14 years ago....it was a rough couple of weeks..."
~ Psychological-Joke22
Waiting
"After college I started interviewing for graphic design jobs, and I realized 'Oh, this would be excruciating corporate bullsh*t'."
"I had a moment in time where I knew I needed to decide between a miserable "grownup" job that pays well after a few years, or just working wherever and focusing on enjoying life."
"I wanted to live life, not devote myself to joyless adulthood and a career. I ended up meeting a lot of awesome people, including close friends I still hang out with a decade later, and making countless memories I cherish."
"Recently I started focusing on making more money and being a serious adult, and it feels like the right time for that."
~ UStoAUambassador
Unconditional Love
"Getting a Golden Retriever puppy.
"That was 11 years ago and now I have 3. So much happiness and love."
~ the_best_taylor
"Animals help in ways I don't think some humans really understand."
"My girls [cats] act like they hate me but they are always there for me...for one minute."
~ Flamesclaws
Like we said, life is full of choices.
So which ones worked out well for you?
"Reddit user spirallinggg asked: 'What immediately tells you that a person wasn't raised right?'"
Parents are meant to teach offspring how to survive in this world.

They're meant to guide us on how to be a good member of society.
But either some parents fail, or too many adults don't get the message.
And all that can lead to a mighty dysfunctional adult.
Redditor spirallinggg wanted to hear about the ways we can decipher if others have bad parenting, so they asked:
"What immediately tells you that a person wasn't raised right?"
Basic human decency is a sign of a good upbringing.
Garbage
"They throw trash out a car window."
shershae
"I live on a busy road and I'm so sick of people throwing their trash in front of my house. Some guy tosses out a tall boy beer nearly every workday. I can't wait to move. Also- so many cigarette butts! We live in a high fire hazard area so I'm worried one of these days they'll start a fire. I try to go pick up litter twice a month."
Pinkmongoose
Random Aisles
"People who dump refrigerated grocery products on random aisles."
glockops
"I work in a grocery store. The best one I saw was someone who ordered a hot pizza from our pizza station, which is made-to-order. Then abandoned it in the cooler with the refrigerated take-and-bake pizzas we have."
"I get finding stuff from our service case abandoned, it's already cold and our prices are much higher than some people think (the last abandoned item I found was a $20 container of our fresh fruit salad [which comes in pre-cut]), but the pizza station has set menu prices, they should have known what they were getting into before they ordered."
weedtrek
Be Responsible
"Lack of personal accountability. they can never admit wrongdoing on their part. it's always someone else's fault."
Sona-kin
I always told my kids that a mistake doesn't define who you are... but what you do AFTER the mistake DOES. We're human. We're gonna screw up throughout our lives. It's unavoidable. What we can control, however, is choosing to apologize, fix the situation, make amends, etc."
nakedwithoutmyhoodie
Rude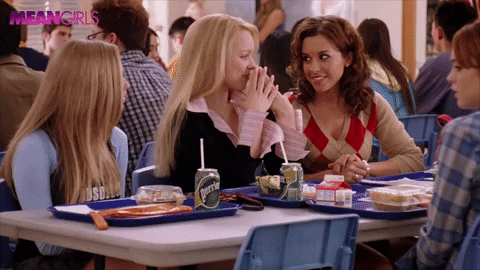 Mean Girls Gossip GIF by Paramount Movies
Giphy
"When they talk badly about someone who hasn't done anything wrong behind their back."
flowerzforthedead
THIS. I've seen coworkers talking behind the backs of new employees and drawing conclusions about every aspect of their lives. Like, you've seen that person for three days, you MF.
Cold-Load-4388
If you can't say it to their face, then don't say it.
Why do people have to crap talk?
Check Please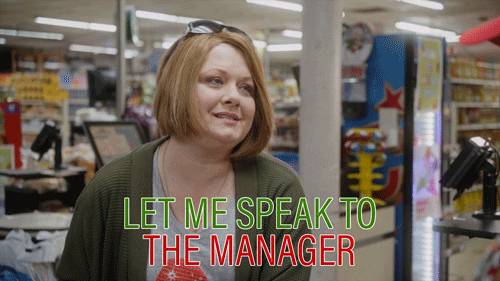 Escalate Customer Service GIF by FILMRISE
Giphy
"Being super rude to people in any service profession. There is a time and place for actual, appropriate complaints but I see people constantly abuse service staff for no damn reason. Hell, even using 'please' and 'thank you' seems beyond some people. Bums me out."
CaptainLawyerDude
Others
"Lack of consideration for others."
NewVAinvestor1
"A lot of people do not fundamentally understand other people exist. They understand things exist. They understand those things should be referred to as people. But they do not understand those things have an entire existence and experience all their own exactly like them."
Sh3lls
No!
"When they can't take no for an answer."
NerdyPlaneResident
"I'm going to step up and admit to being guilty of this. For the longest time, I had it in my head that persistence pays off. Some of that was pop culture, some of that was tenacity in other areas of my life being rewarded, and then applying that to interpersonal relationships. Older and wiser me, though is more along the lines of learning to let go. It's still a struggle though, working against that original conditioning."
SergeantPsycho
Professions
"When someone looks down at others based on what they do. That just clearly shows that they've learned the same thing from their caregivers."
Leekayleigh_
"Oh yes. My husband took on a second job doing pizza deliveries. A few people laughed at him doing that at his age. They don't laugh when he explains his main job is simple and, deliveries are just driving blasting tunes and adds $900 a month after tax to our income. Then they see all the travel. Usually shuts them up."
CurvePuzzleheaded361
Offensive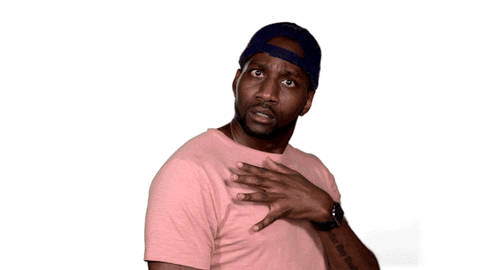 For Real Wow GIF by DeStorm
Giphy
"Zero manners."'
Fuzzteam7
"I took a guy to a family beach condo because he says he never goes to the beach. Let him tag along with our group. Never said thank you one time. I dropped him back off at his house, and I said can you at least say thanks, he was so offended I asked or was trying to force a thank you."
berrey7
"BUT"
"When someone apologizes, and then adds a but onto it. For example, my boss held a meeting among the kitchen staff where he apologized for his attitude, and then added 'But you guys need to understand that I'm a no-bulls**t kind of person.' No sir, that's not how apologies work."
GimmickInfringement1
I hate a BUT.
Either you mean what you offer or don't say it.
Parenting isn't a simple job.
The health, safety and well-being of another human being is on the line. Eventually that human will enter society with all the lessons or traumas of their childhood shaping them.
That's a lot of responsibility.
But even the most well-meaning parents can mess up.
Reddit user RunningInAHurricane asked:
"What do a lot of parents do that unknowingly screws their children over?"
Because I Said So
"Not taking the time to explain themselves on certain topics."
"The whole 'do as I say because I said so' or 'because I had you' is not effective."
~ LiteLit
"Yes! Rules should always have valid rationales behind them. Ones that you can explain fully."
"'Your room must be clean: building habits and routines makes life way easier and keeping a clean house can help reduce the chance of injury from tripping or pests'."
"Bedtime is 8: sleep is very important for our health. If we dont get enough, we het cranky and dont function as well'."
"Yadda yadda. Adjust for age."
"And you can build in safe phrases for times when your kids need to listen and follow directions without question. These are used like this: 'if I ever grab your arm and say "apples aren't oranges" you need to do as i say because it is a matter of your own safety. Once we are safe, I will explain'."
~ Lostintranslation390
Selective Memory
"Forgetting what it was like to be that age, and expecting their kids to react differently to things than them when they were that age."
~ MunkRubilla
"People are quick to forget what being a teenager is like."
"It's hard on the body physically and mentally just from the hormones, all of their friends are going through the same sh*t, and they're also desperately trying to find their place in the world at the stage in between childhood and adulthood."
~ Cautious_Hold428
Critical Thinking
"Not teach them to think for themselves."
"They need to think independently from other people."
"My favorite thing my parents taught me was to not have a hive mind mentality and think things through before believing and using them."
~ GimmiwCoconut
"I'm 24 and recently visited family for a week.
"It's amazing how my mom immediately started trying to make my choices for me regarding what I do, wear, and eat."
"It's not malicious on her part, it's just a force of habit. But my God is it infuriating."
~ DisposableCharger
Failure Is An Option
"They fail at letting their kids fail and figure out how to recover."
"It prevents the kids from becoming resilient."
~ BS623-902
"This starts when they're little."
"You have to let the 2 year old struggle with the toy or puzzle and not just do it for them when they start to cry and get frustrated."
"It's okay for your kids to cry about being frustrated, you don't need to immediately stop it."
~ lexrp
Inside Voice
"Shouting at them instead of having a conversation."
~ therapoootic
"My husband is incapable of just having a conversation with our 15-year-old son."
"He's always shouting because he doesn't like the way our son looks at him or because he feels he's not being shown respect."
"This all boils down to him projecting his frustrations, as he can't shout at people at the office or on the street."
"So he does it at home. It's annoying."
~ DisastrousGarage9052
Sorry Seems To Be The Hardest Word
"Not apologize when they're wrong."
~ Mlaer7351
"I've never heard my mum apologise to me ever."
"She's said many hurtful things to me in the past that I've never let go of because she never came to apologise for any of the things she said."
"If she had simply apologised and admitted that what she said was wrong and hurtful, I think that things between us would be so much better."
~ ellie_wxbster
Control
"Might sound a little contradictory but either not disciplining them or disciplining them way too much."
~ RandomRamblings99
"The disciplining too much hits hard."
"I know so many kids with strict parents that became druggies the second they left for college."
"Nobody taught them to have self agency because their independence never existed until they left their homes."
~ Redacted_G1iTcH
"I never had chores to do around the house. I never had a curfew. I was rarely told no."
"I was spoiled to the point where my parents would be willing to pay for my Ubering everywhere because they were too afraid I would get in an accident if I drove a car. I'm 29 and don't have a license and pay for that almost every day."
"Basically grew up like a princess. My mom came to my doctor's appointments and even sometimes made said appointments for me (cause I couldn't make phone calls) until I finally moved out."
"And by that, I mean moved out of the house, country, continent."
"I've been living on my own for over two years now. I'm still alive. They made fun of me, saying I grew up like a princess and because of it, I wouldn't last a day without my family."
"Yes, I'm still very much codependent and talk with them more than anyone else even now—but I proved to myself that I can take care of myself. I'm a different person, and that's the first thing my sibling said to me when we spent some time together recently."
"I'm a full-blown grown-up now. And I'm glad I jumped into it. It was so hard, but I'm getting better at it. Slowly but surely."
~ Ancient_Reply4583
Gimme Shelter
"Over sheltering them."
"You can't protect your kids 24/7 for their whole lives."
"It leads to naive adults that get taken advantage of."
~ Chosen_of_Nerevar
"I think some parents confuse 'trauma' with 'adversity'."
"Trauma can lead to long lasting emotional, social, mental, and physical issues. Consequently, trauma should be avoided at all costs."
"However, adversity can lead to personal growth, perseverance, and confidence building."
"Parents (and society as a whole) need to be able to distinguish one from the other."
~ triton2toro
Parenting is hard work and no one will get everything right all the time.
All anyone can do is try their best.
Though we mean nothing by it, there's no denying the fact that there are some characteristics, personality types, and behaviors that we find to be a total turn-off when it comes to dating.
The difficult part, though, is that what we find to be unattractive might be an unusual or unexpected thing to point out to someone else. To each their own, right?
Curious about what others' expectations were, Redditor DawnOfLegion1 asked:
"What's the weirdest dating requirement you have?"
Similar Intelligence
"He should be as smart as or smarter than me."
"There's no bigger turnoff than a guy who is noticeably dumber and there's nothing hotter than a guy who is particularly intelligent."
- _hootyowlscissors
"I'll second this. If he's slightly less intelligent, I can deal with it (although it IS a turnoff), but I've had friends date hot dumb guys, and I never got the appeal. At all. Even if the guy was sweet, I just kept thinking I would feel like I was messing with the village id**t. Not my thing at all."
- LeRuseRenard
Completely Available
"I require my date to be single. Not 'we have an understanding', not 'she doesn't understand me', and not 'we're separated and neither of us can afford an apartment on our own.' SINGLE. Not married."
"The last time a guy told me that his wife was okay with it, I told him that I wanted to hear those words from his wife. Never talked to him again."
- INobodyisme
Mind the Rules
"No getting up at 6:00 AM to do CrossFit."
"No drinking and driving."
"No crazy ex that seems to hang around with them a lot."
- Haelifae
One Word: Reciprocity
"Not a requirement, but if I paid for dinner, you paying for two ice creams or coffees isn't all that bad."
- Soup_and_Rice
"Reciprocity."
"The older I get, the more I realize how important it is that they put in as much effort as I am."
"It doesn't have to be the same thing, have your own style; but I can't be doing all the work, all the time."
"This is with money (buy me dinner sometimes, offer to get my drink), sex (I can be a little more dominant, but you have to initiate sometimes, you have to be into it, I can't do all the work), romance or intimacy (reach out and grab my hand to walk, touch my back sometimes), or communication (text me first just to check in, for once)."
- TheLateThagSimmons
Weird Requirement: Weird
"She must be weird. And I mean truly, the kind of weird that makes other men run away."
- Vamluck
Just Equally Weird
"They have to be a little bit pervy and a little bit weird."
- CherryApple89
"When I was younger, if I was at the bar and there was a guy I thought might be fun to talk to, I would walk up and in the sexiest voice, I would tell them they have the hottest knees I have ever seen on a man."
"10 seconds flat, I would know whether they were someone I wanted to get to know. So I think I have the weird thing down."
- Dull-Geologist-8204
The Importance of Quiet Time
"I wanna be able to just chill with them doing nothing. I've been with someone who always had to be doing something and it got exhausting really fast."
- Shatteredfart
Seems Fair
"Not currently recovering from something."
"All tattoos must be spelled correctly."
"Employed."
"Four-tooth minimum."
- Mohawk60
Staying on Equal Footing
"Not sure how weird it is, but my rule is that I pay for myself every step of the way until we decide to become a couple."
"After that, we can split the bills, or take turns treating each other, etc., if that is what we both choose."
"Too many times I let a guy buy me dinner, and it is somehow implied that I now owe him something. Nope. All done with that."
- One-Internet-1982
"As a man, I have a lot of respect for that. I don't mind paying for dates and such, but I always get a bit of an icky feeling when the woman expects or demands it."
"I prefer more of an equal partnership rather than old-school gender roles, and stuff as basic as, 'Hey, you paid for the last date, let me get this one,' goes such a long way, and I feel like it also shows genuine interest from the other person."
- CaptainFresh27
Willing to Try New Things
"No picky eaters. It's okay if you're not a foodie, but I like to cook, and if you won't give my food a chance, it's not gonna work out."
- Pandaburn
A Lover of Drama
"If your profile says, 'No drama, please,' I immediately assume you are the drama or are too immature to handle life's normal ups and downs and consider that to be drama."
- WillowWispWhipped
Intense Passion
"I love it when they have a hyper fixation."
- Unlikely-Base-4989
"The ADD/ADHD community loves you back."
- YakitoriChicken93
Knowing Your Own Limits
"No horse girls."
"I've got nothing against it, but it's always very important to them and I'm too terrified of horses to be properly supportive, lol (laughing out loud)."
- Former-Finish4653
What's in a Name?
"They cannot have the same name as my sister or my mom."
"Alternatively, my name is unisex and a girl with my name is a turn on."
- Smellymyhand
Quite the Commitment
"I've decided that anybody I plan to spend my life with has to be willing to buy and ride a tandem bike with me."
- Sheepherder_7648
Despite the prompt being "weird requirements," some of these make a lot of sense, and more people might be adding these to their list of requirements after reading this.
But others are slightly more unexpected and likely fall under the "to each their own" category.
We all find ourselves having an unexpected run-in with someone we know on the street every now and then.
In some cases, it's a pleasant surprise and plans are immediately made to catch up.
In other cases, you dig out the first excuse you can to keep on moving, as this particular individual was not someone you hoped would re-enter your life.
Then, of course, there are the times you run into an ex.
Whether you ended things amicably or acrimoniously, it's always going to be an awkward encounter.
Just how awkward it will be, however, depends on your reaction.
Redditor rageondad was curious to hear how people would react if they unexpectedly saw their ex on the street, leading them to ask:

"You see your first ex on the street, what do you do?"
Nothing But Happy Memories...

"1st ex: say hi, nice conversation."
"All good."
"2nd ex: hide from her again, like I did that one time at the gas station."- jfg1435
Who?
"Ignore him because he's not worth saying hi to."
"And I wouldn't care about him at all."- Big-Elevator2491
One Way To Handle It...
"Start taking a sh*t on the side walk immediately."- ceiling_fanzz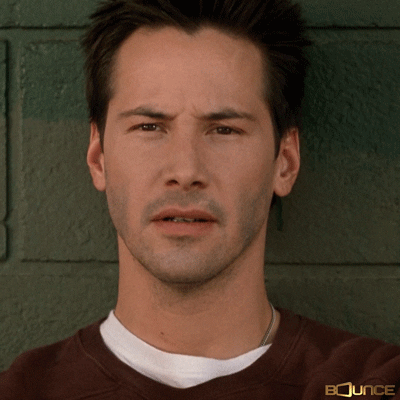 Excuse Me What GIF by Bounce
Giphy
No Harm, No Foul
"Say hi."- hot-breadfruit_poop
"And ask how they are doing."

"I'm a curious creature, what can I say?"- Lamacorn
Nothing But Excitement
"Give each other a huge hug."
"We're going to see each other next week for the first time in 25 years."
"It'll be good."
"We've remained friends this whole time, so we're both looking forward to it."- riceme0112358
"Say hi, give him a hug, ask him what he's doing in town."- m00nf1r3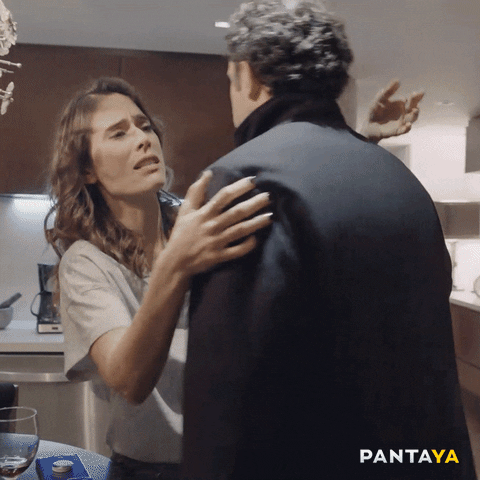 Couple Love GIF by Pantaya
Giphy
Ouch!
"Didn't you die?" -Reddit
"Wonder who dug her up."- 8urfiat
"Walk On By..."
"Just keep walking."- MythicalMicrowave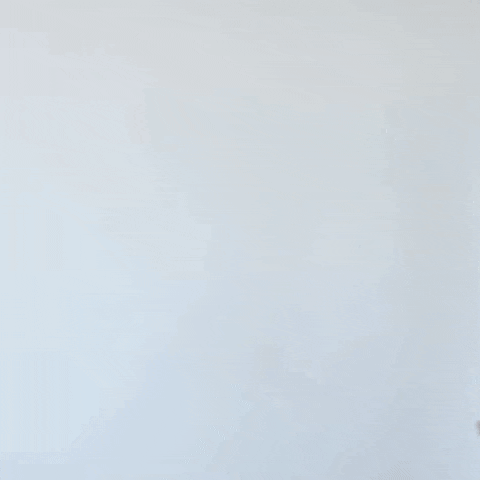 Walking By Moe Szyslak GIF by Football Australia
Giphy
Even If It Means J-Walking
"Cross the street."- no_days_grace
Avoiding Your Ex In Five D's...
"Dodge, dip, duck, dive, and dodge."- catinatank·
The Passage Of Time

"I would wish her well if I recognized her."
"It's been over 20 years since I've seen her."
"It's not like we parted on bad terms or anything."- Fangsong_37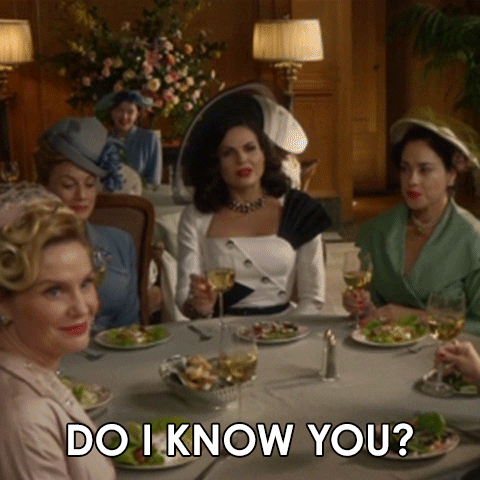 Lana Parrilla GIF by Paramount+
Giphy
Go For The Jugular

"You've sure gotten old."- drpepper1992
About Face

"Run."- saus_blu
Remain Amicable

"Have a chat."
"We are still friends."- Mentalfloss1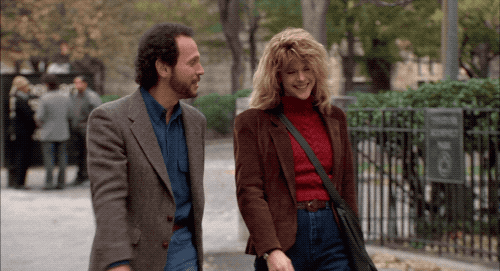 Meg Ryan Comedy GIF by Coolidge Corner Theatre
Giphy
Of course, the worst element of surprise is having no idea how we might react.
Try as we might to plan just what we'd do should we ever run into an ex, we can't possibly know what will actually happen should that moment arrive.
Though, hopefully it won't ever lead to defecating on the street.