People Share The Best Life Advice Anyone Has Ever Imparted To Them
Just listen.... life is waiting....
Everyone has an opinion, and thoughts on life, often people have too much to say. But if you're willing to listen, most of the time you will here a ton of truth. And truth is always the last thing we want hear. Advice is always unwanted, even when we ask for it, but sometimes, most times, when we expel ego, it's good to listen. Just try.
Redditor u/patrickestillomo wanted everyone to share all the things they've been told to better life by asking... What is the best advice about life anyone has ever given you?
---
Why so Serious?
Giphy
I had a professor once say: "Take your responsibilities seriously, but not yourself."
If everyone on this planet would just chill out and not take themselves so seriously, a lot of society's problems would fix themselves. Gignesthei
Only in Your Head....
You can not control other people, you can only control your reaction to them. sluggardish
I like to say that "Happiness is in your head." Even if you have terminal illness, though it would be hard, you shouldn't fall into the cycle of negative thoughts provoking bad emotions then repeat.
CBT is really helpful even for those with good mental state in the current moment. Yad_
A Change id Gonna Come......
'No matter how good or bad things get, they will change.'
Told to me by my 10th grade theatre teacher. I was in a bad place and he basically mentored me in how to get my stuff together, and that's one bit of wisdom that's really stuck with me.
The idea that change is part of life and the importance of being able to accept change is really important, I think. Diogenic_Canine
A Fool's Errand....
My wife's dad always says, "be cool. Don't be a fool."
So imagine that with a Nigerian accent and you'll feel the gravity of this sage advice. Gignesthei
Take a Chance.....
Giphy
Sometimes doing something wrong is better than doing nothing at all. Joyful_Desecration
The List.... 
My dad had a handful.
Assume everyone else on the road besides you is a moron. That way if you think they'll do something stupid and prepare for it, you'll react fast when they do end up doing something stupid.
Do a little bit more than what you're asked to do at your job.
Focus on today. If you worry about what comes tomorrow, a week from now, or a year from now, you will become overwhelmed and break down. Focus on what is happening now, and get through it.
Protect and care for your significant other and your family. But don't carry your their burdens and yours alone. They are your partner and your family, not your burden. Lean on them when you need to, because they love you too.Affectionate_Kiwi
Speeches are dangerous....
The best "best man speech" at a wedding I ever heard was short:
"The two of you are going to hear all kinds of advice on how to make a marriage work. Find out what works for you two and ignore all of it. Cheers." Escalus_Hamaya
It's ALL learning... 
You can learn something from everyone, no matter who they are or what their station in life is.
Don't ever summarily dismiss anyone. BKStephens
Time is Limited....
My mum told me this.
Travel while you still can walk. You don't want to travel when you're old and have limited mobility and energy to enjoy what the world around you has to offer. bixbygaea
Don't expect to do all of the things you want when you retire. You'll be too tired, and possibly set in your habits. n1c0_ds
TRUTH!!!
Giphy
I am not responsible for everybody's happiness. RedditorOnRice
From an early age, we're taught not to judge people based on their appearances.
But as humans, it's simply in our nature to be judgmental of others, whether we've gotten to know them beforehand or not.
This habit can sometimes get us into trouble, especially in situations where we have to go up against a person who is secretly a master in their craft. These 50 stories teach us all a very important lesson: Be careful who you decide to take on.
I've lost track of the number of times I've averted death.
One of the most unusual was death by a dog.
My dog is small.
And she loves to sneak up on people.
She loves sneaking up on me the most.
I've explained that I need her to stop.
Especially after she popped out of a closet at the top of the stairs.
I swear I heard God whisper hello in the split second from when I tripped to miraculously being able to grab the handrail.
I've tried to tell her that she's not in the will, so lay off.
All of my other near deaths are car incidents and bad dates.
Care to share?
Redditor sintemp wanted to hear about the times we've all averted odd ways of perishing, so they asked:
"In what unusual way have you almost died?"
Life is littered with near-death incidents.
It's a wonder we can enjoy living at all.
Oh wait, maybe that's the point.
Close Call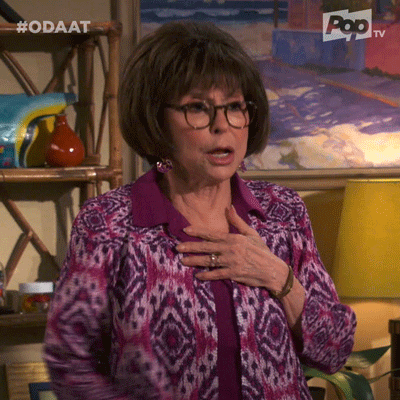 Pop Tv Please GIF by One Day At A Time
Giphy
"Almost booked a ticket on MH17 with my mum and brother, before my dad shut it down and said he's fed up with flying with Malaysian airlines. So we flew with Emirates instead, wise decision."
KenyanJesus69
"Same, my mum booked our tickets for MH17. Then they were changed to a day earlier, my whole family was sad we left early. Saw the news on MH17 when we landed in New Zealand. Scary crap."
Zoutt
Lungs
"When I was born in 1995 one of my lungs was filled with amniotic fluid. The doctors went in to drain it and inadvertently tore it instead. Then they proceeded to tear the other one in an attempt to fix the first one. My mother remembers two doctors getting into an extremely heated verbal argument over this. Doctor 1 thought he could treat me at the current hospital I was in."
"Doctor 2 knew that I would die if I wasn't transferred to a better-equipped emergency center. They were in such disagreement that Doctor 2 literally had to sneak me out after Doctor 1's shift was over. Obviously, it worked. I turned out not just making a full recovery, but I left ALOT of people scratching their heads because my body never developed scar tissue from all of that. My lungs work 100%."
Ohlookitsyouagain
Not Faking
"Got pushed off a dock by a bully and drowned in front of a lifeguard who was yelling at me to stop faking. I was 9 or 10 at the time and I couldn't swim. The town had a population of less than 800, only had 1 lifeguard, and I was at the beach 3-5 days a week because of family, so they knew. Brother ended up pulling me out and resuscitating me himself. Lifeguard pretended she didn't notice."
ModularArchive
Death Secret
"I was digging a hole at 12-14 years old. Because I could, kid stuff. I only remember waking up, and it was dark. I had apparently hit an underground electric line. No one knew. I was there for hours. I got up, went inside, and ate dinner. This was in the early 80s. I peed my pants. And felt weird for a day or two. Never told my parents. Thought they'd be mad."
BadLuckEddie
Chew Slowly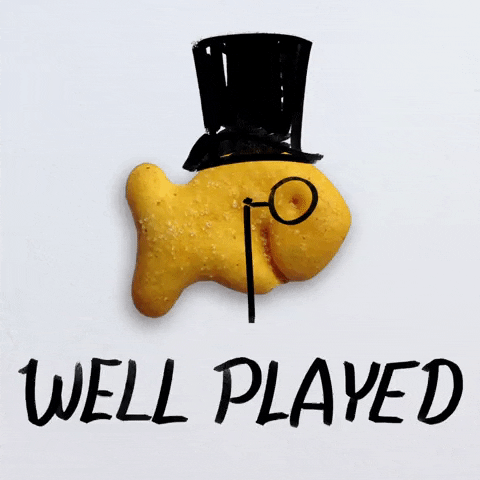 top hat fish GIF by Goldfish
Giphy
"By inhaling a Goldfish. The cracker, not the animal."
"Got pneumonia, hospitalized, the whole 9 yards."
"I don't eat goldfish anymore."
​EchoLynx
I knew those little goldfish were dangerous.
Fish are killers with the right cheese.
Horrors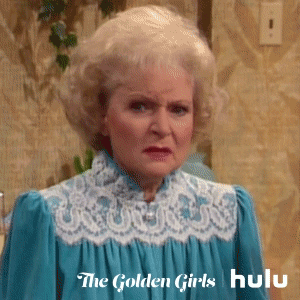 Over It Rose GIF by HULU
Giphy
"My stomach veins exploded. It was like something out of a movie the blood pouring out of my mouth. Don't recommend it. Still traumatized."
​pancakesquest1
50 Feet
"I came ~50 feet away from getting struck by lightning in April 2015… in Auschwitz. I was there with my dad and we hopped off the main tracks about 15 seconds before lightning hit them in front of us. We always joke (darkly) that we'd have been the last Jews to die in Auschwitz if we hadn't moved."
chyko9
A beaten body...
"Fell down a mountain. (It was like a slide area that went at an angle off vertical.) My clothes and skin were torn badly, one of my pack straps was broken, and, while nothing felt broken, I felt like I had been beaten by baseball bats for a week. Took me 2 weeks to get out and to medical care. I was bleeding from every orifice and couldn't eat or drink when I entered the hospital."
"For a CAT they dumped something like 1.5 liters of, what we soon discovered, of a dye that I was severely allergic to. I next woke in the same room with a technician sobbing into my face and a doctor who looked like he just ran a marathon holding those shock paddles."
"I was informed of the allergy, told I had died, and had to swear to the, still very upset, technician that I'd always tell others I had such a severe allergy. So, I dragged my beaten body into a hospital for them to kill me in an attempt to find out what was wrong."
Gurpguru
Combat Problems
"Was assisting at a target practice in the military when a trainee misfired and got saved by my Kevlar helmet, the force of the impact pushed my head backward, and fell into the ground with so much force that I got a concussion."
"Next thing I know, the drill instructors are tearing that trainee a new one while I'm looking at a beautiful blue sky hearing shouting far away. Luckily I got hit by a 9 mm. to the helmet and not a 7.62 mm. from our standard combat rifle."
CommieWhacker14
Safety Issues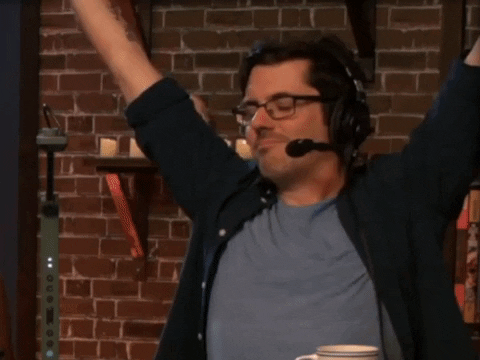 excited d&d GIF by Hyper RPG
Giphy
"I almost got crushed in a pin setter when I was working on the pin table (bowling lane). I was lazy and didn't LOTO because as the manager I didn't think anyone would turn it on but me. I was wrong and it was a mistake I only made once."
HappyHubby33
Lord, half of these are the worst of my memories.
We're not even safe in our own homes!
Do you have any stories? Let us know in the comments.
Whether or not you were broken up with or you were the one who ended things, it could take a long time to recover from a broken heart.
Time eventually heals all wounds, and we're able to move on with our lives and hopefully find a new love connection.
But then the unexpected happens, and you hear from the very person you took forever to get over, and you hear a phrase that screws with your psyche.

It can seriously mess with your mind.
Strangers online had a discussion over a hypothetical when Redditor Infinity-X78 asked:

"Your ex calls you and says they miss you, How would you react?"
The window of redemption has expired.
We Are Gathered Here Today

"Amazed, flabbergasted! She's D E A D"
– spook7886
"Don't trust her."
– NYVines
"means she tried find better but couldnt and now is desperate"
"not worthy of your trust."
– codeboss911

Class Reunion
"My last 'ex' was from 1989 so I would be shocked and confused if the girl I went to prom with a lifetime ago called me."
– TraditionalLock7846
"Ha my Mom had to call her first husband about 20-25 years after they separated because my dad's health insurance found out that she never got divorced from him when she needed her breast implants removed for medical reasons. She thought he filed he thought she filed. He had been married for a while and so had my parents. Only found out about all of this when I woke up one day to a note that said 'went to Arkansas to marry your Dad. Be back soon.' And this was before cell phones were common, so I had to wait like 8 hours to get answers."
– FluffyOwl30

Wrong Number
"After they talked for a while, just act slightly confused and say 'sorry, number isn't saved. Who's this?'"
–No_Possession_9314
"I keep every number so I don't have to have the 'New phone, who this?' conversation. If it's someone I don't want to talk to, especially if it's someone I don't want knowing if it's still my current number, I just don't answer."
– F'kHopeSignedMe

Ignore It
"I would miss the call. I don't answer calls from strangers."
– effingusername123
"Reminds me of a quote:"
"'Not friends, not enemies. Just strangers with some memories.' - anonymous"
– OP

The Song Says It All
"'Now you're just somebody that I used to know.' - Australian guy that was popular for 6 seconds, and has been sitting on a pile of residuals for a decade."
– shanster925
"I too am a fan of Got'em"
– zoidy37
"Hearts a mess by gotye slaps."
– Background_Artist_85

Some people were strongly against giving second chances.
Some Advice
"As someone who took the bait, don't."
– CpuJunky
"True. Never go back to what broke you, especially after you've healed."
"Going back to an ex is like opening the fridge and taking a sip of sour, spoiled milk and putting it back in the fridge in hopes that the next day it would be fresh."
– Infinity-X78

Avoiding The Same Drama
"A therapist once told me 'Don't go back to a poison well just because it's the only water you've known.'"
"Honestly changed my life."
– BrotherOfTheOrder

Changing For The Worse
"Oof, same. She said she learned from her mistakes and changed, but she was more hurtful and selfish the second time around lol"
– Mycatstolemyidentity
"If you ever have a moment of weakness, always remind yourself about why you broke up in the first place."
– Creative_Recover

Some people had an easy time getting things off their chest.
I Hear You, But...
"I miss you, too. You were, and are, the love of my life. And I know you loved me. But you were so very bad at it. Goodbye."
– thedreadedaw
"Damn. Having reluctantly broken up with my ex because he very, very clearly lost every last shred of interest in me, this one hit me hard."
– sassyphrass
"This is really beautiful. The realness of this response"
– gbourg12

Call From The Ex-Wife
"My wife left me and after a year and a half called back. Asked if I ever think about her. I said of course, but...we are not a good fit. Plus, I am a changed man and I'm no longer the same guy you knew before."
– series_hybrid
"Mine did the same but we got back together lol."
– gt4674b

Maintaining solid relationships take work.
But depending on how bad they are, it shouldn't cause constant stress and anxiety.
Breakups, in this case, are necessary, and it's not about giving up.
It's about moving on and saving your sanity.
So when an ex calls from out of the blue, it may come from a place of being lonely or pining for the good memories of a lost relationship.
Go with your gut, and be aware that with a few exceptions, people don't really change.
Dating an ex actually has a term: backsliding.
But, if you end up rekindling a relationship that previously ended badly and it is a huge improvement, then you won the love lottery.
Normally, when we meet up with friends, we head out on the town. But sometimes there's nothing like a chill night at a good friend's place—unless they live in a pigsty or worse…so much worse. We all think we know our friends, but do we really? These shocking stories blow the doors wide open on the skeletons our friends are hiding in their closets.