One should never be fooled by a first impression.
Certain people might behave in a way that is less than indicative of what they are actually like, and might prove to be far more impressive, or much less friendly, once you get to know them a little better.
However, sometimes people will behave in a certain way which leaves one unable to avoid making assumptions about people.
Namely, their intelligence.
Redditor sparklingshanaya was curious to hear what behavioral traits the Reddit community took as a sign of possessing a considerable lack of intelligence, leading them to ask:
"What are some behaviors that scream unintelligence?"
---
An unwillingness to learn
"I feel like the classic example is being unable to change your opinion or idea when you are presented with new information."
"You don't have to set everything you believe in stone."- Rusty_of_Shackleford
"I think a key thing that separates the intelligent from the less intelligent is curiosity and how far you actually go to learn."- TuxedoWolf07
When even they don't know what they're talking about.
"Maybe not unintelligence but ignorance."
"People getting angry when I ask them to explain what they just meant as I want to understand them and not misunderstand."- smokinstuff·
"Getting angry when someone ask them to explain their point."- SuvenPan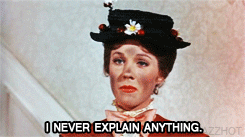 Working Julie Andrews GIF
Giphy
It's never attractive to gloat

"Obsessively telling everybody how intelligent you are."- terribleUsername18
It's ok to admit defeat every now and then...

"Playing 'last word' in an argument you've lost."- LennonMcCartney65
"Being defensive when corrected instead of just accepting it."- Marthstewart123
"Claiming they are always right but not being able to argument why or have a serious debate about it."- GReatChinook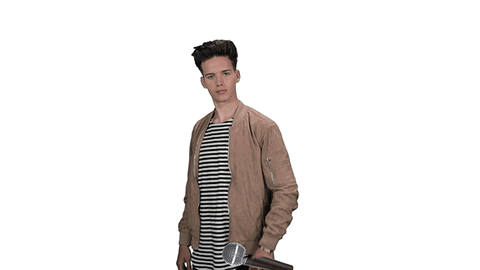 Drop The Mic GIF by In Real Life
Giphy
Are you sure about that?
"Constantly saying 'facts' that are extremely false."
"Gets on my nerves."- Sharkifish
Read the instructions!!!
"I just started driving for UberXL."
"The amount of people who think they can fit 8 people with all their luggage into a midsize SUV is astonishing."
"You can see which car comes to pick you up and it says fits 5 people."
"If you have a piece of luggage each then it's more like 3 people."
"I had one group sit there and stare me down like they didn't understand."
"I swear some people just have a mental limit for figuring things out and they all find each other and never get anywhere."- predict_irrational
One should always reserve judgment, as one never knows for sure what lurks beneath the surface.
Even if more often and not, you are left with little to nothing which encourages you to see what's there.