Weng Chen is the artist behind The Adventures of Messy Cow.
Her comics are a hilariously accurate glimpse into being a mom, a wife and a person.
---
Weng Chen is a Chinese mother-of-two who lives in Seattle. She is best known for her honest and endearing comics, The Adventures of Messy Cow.
She has loved the art of using drawings to tell stories since she was a kid.
"My earliest memory was when I was about 3 years old, my mom drew a mermaid on a piece of paper and told me a story. That was the most beautiful thing I'd ever seen. Funny she didn't remember it at all, but I think that inspired me to draw."
She also works as a game developer and she didn't always create comics.
"I've done a lot of comics for fun when I was younger. When my second child turned two, I had the urge to start again because of how little time I had– if I didn't start, I might never achieve my dream to be a comic artist."
Chen has gained attention for many of her comics in the past.
She is known for her comics comparing pregnancy and parenting of her first child, Electra, and her second child, Ali.
She also gained attention for her Father's Day comic which illustrates how her husband, James, has evolved since becoming a dad.
One of her most recent
Messy Cow
installments has struck a cord of relatability amongst her viewers.
This particular series is called "Don't buy clothes when you are hungry".
Weng posted the series on her website with a description.
"If you ever cared about losing weight, you must have heard of this phrase: Don't go shopping at the supermarket when you are hungry. But I need to tell you another important thing: Don't buy clothes when you are hungry. Because when you are hungry, you might come up with an illusion:"
She continued saying:
"I often have this illusion. After having two meals that were 80% full, I felt my belly empty and my legs weak. I associated this feeling with being THIN. Then like a whirlwind, there came the unstoppable urge of shopping for new clothes."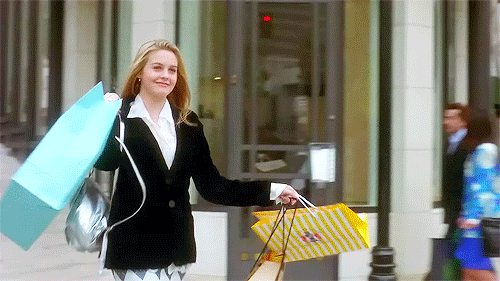 Weng continued:
"When browsing online, the emptier your stomach was, the more you related to the models— since I was already thin like them, of course, I could wear whatever the heck I wanted."
"The problem was that the empty belly you put down your orders with, got full when you received them. Alone with the feeling of satisfaction, also came back your rationality."
"After I tried on the clothes I bought, I learn a critical lesson: I'm not normal without a full tummy.Here are some pits I fell into when I was hungry:"
Check out some of her pitfalls.
This series has the internet laughing because we have all been there.
@messycow @wordpressdotcom Magnificent! You are so talented & HILARIOUS!!

— Filantree (@Filantree)1537616091.0
These are SO true 😂😂😂 https://t.co/swfVjqLled

— Malaya Mills (@Malaya Mills)1537550220.0
😂😂😂 https://t.co/uyW9XQ8mXT

— Riezlkayla L Tuparan (@Riezlkayla L Tuparan)1537588260.0
And now for something all (most) women can relate to... https://t.co/zfeejXi7wn

— Marilyn Clute (@Marilyn Clute)1537470553.0
This is why I hate shopping. https://t.co/UADQUHgZdH

— Lo (@Lo)1537583391.0
Lml https://t.co/UBImleHi6B

— Mereann Feliz (@Mereann Feliz)1537583357.0

Facebook

Facebook

Facebook

Facebook

Facebook
"every time I buy clothes

😂

😂"

Facebook
Check out more from The Adventures of Messy Cow on Weng Chen's website or Facebook page.
H/T: Bored Panda, MessyCow.com, HuffPost, NextShark