On Thanksgiving Day, pop singer Ariana Grande's mind was on both the traditions of the day, but also on the people from her past who are now out of reach. On Instagram, the star posted a touching tribute to rapper Mac Miller, whom she dated for two years prior to their breakup, and who later died as the result of a toxic mixture of "fentanyl, cocaine, and alcohol."
---
The pair's relationship was well documented on Instagram, where Grande posted many heartwarming photos.
The singer also made reference to Miller in her hit song, "Thank U, Next."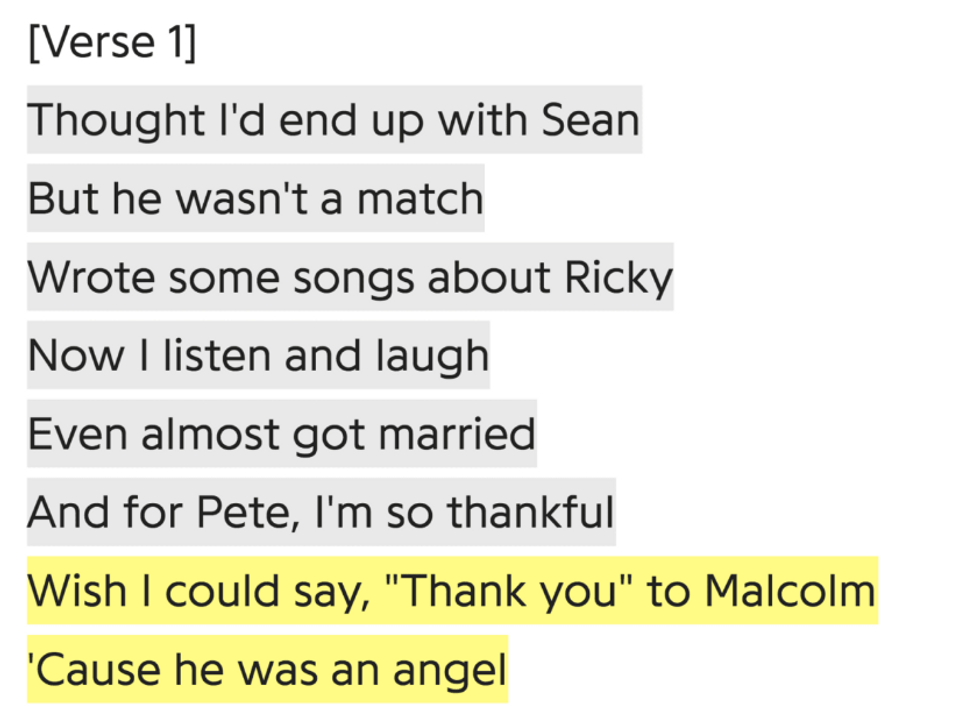 Genius.com
When he passed away, Ariana posted a video of Miller saying he was "the kindest, sweetest soul with demons he never deserved."
On Thanksgiving Day, Grande updated her Instagram story with a throwback photo of herself and Miller, replacing the old caption with a simple message: "you're v missed."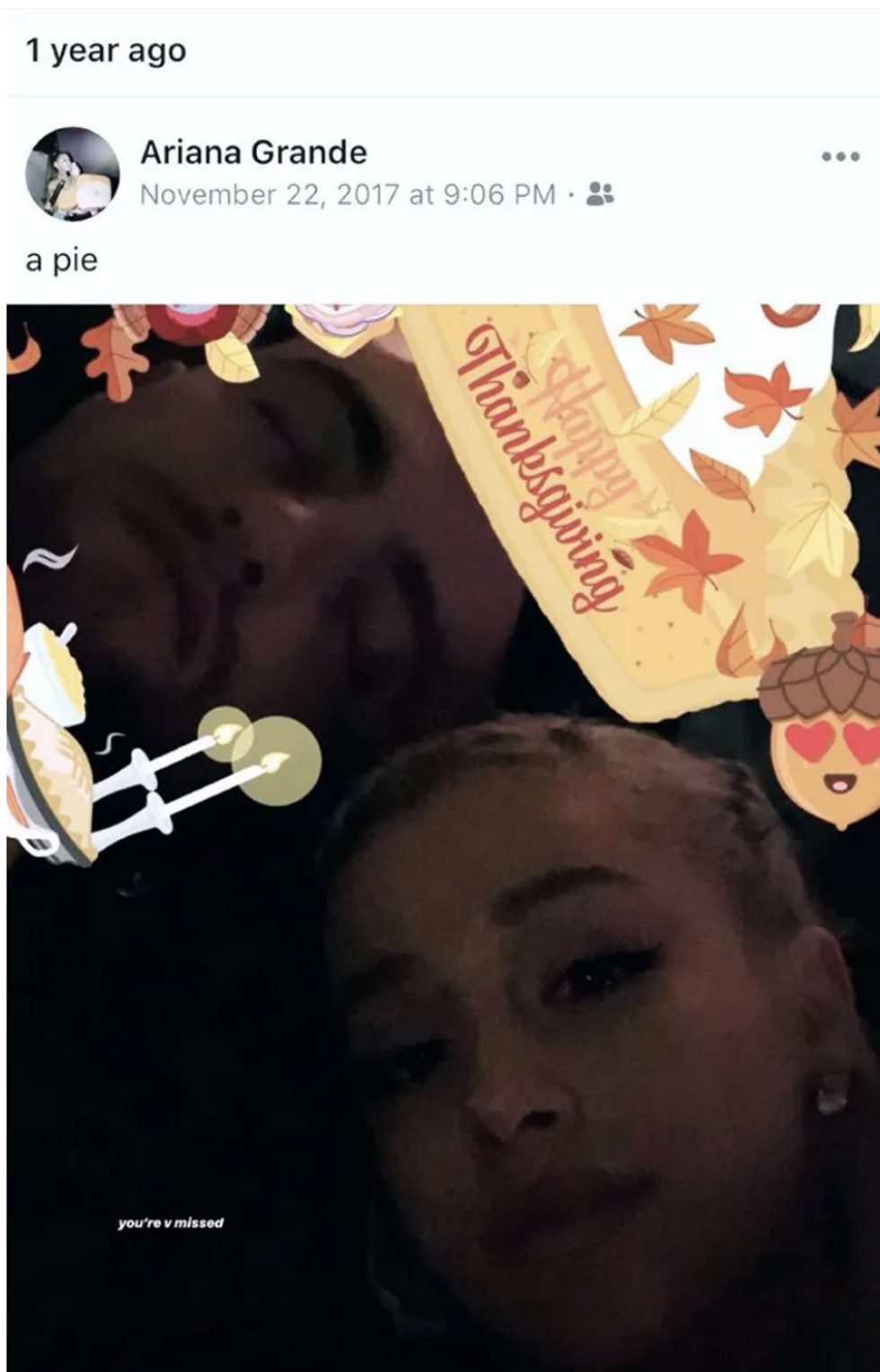 ArianneGrande/Instagram
Ariana Grande celebrated Thanksgiving by sharing this throwback photo of herself with Mac Miller a year ago. The o… https://t.co/XbkI06ImY6

— YOUGETMOUTH.COM (@YOUGETMOUTH.COM)1543050001.0
Some people will always be important to you, whether they're in the room or not.
On social media, people found Grande's shared memories incredibly touching.
Bruh I was on my tv listening to music and they way by Ariana grande and Mac Miller came on and I just wanted to bust out crying

— A🐼 (@A🐼)1543034595.0
@Complex https://t.co/MfySIGKfFB

— Noah #FireRivera (@Noah #FireRivera)1542989274.0
@Complex Interesting that no one in these comments seems to consider that dating an addict is also traumatizing and… https://t.co/DeTSEgaCLE

— Twerk-Bajir (@Twerk-Bajir)1543020838.0
@billboard @ArianaGrande She's so kind😊she deserves all her success and I hope Mac can rest in paradise

— lokesh_s25 (@lokesh_s25)1542993492.0
Beautiful Malcolm and ari @ArianaGrande @MacMiller 😍😍 https://t.co/iUljPZnqd2

— ARIANA GRANDE (@ARIANA GRANDE)1542945159.0
he was an angel😢 @ArianaGrande @MacMiller https://t.co/VfzSSECNOB

— あり〜じゃ☁️ (@あり〜じゃ☁️)1542943610.0
Losing someone you've been close with is an experience that often haunts people for many years to come, and Grande is no exception. Hopefully, Miller is at peace knowing he is missed by those who loved him most.