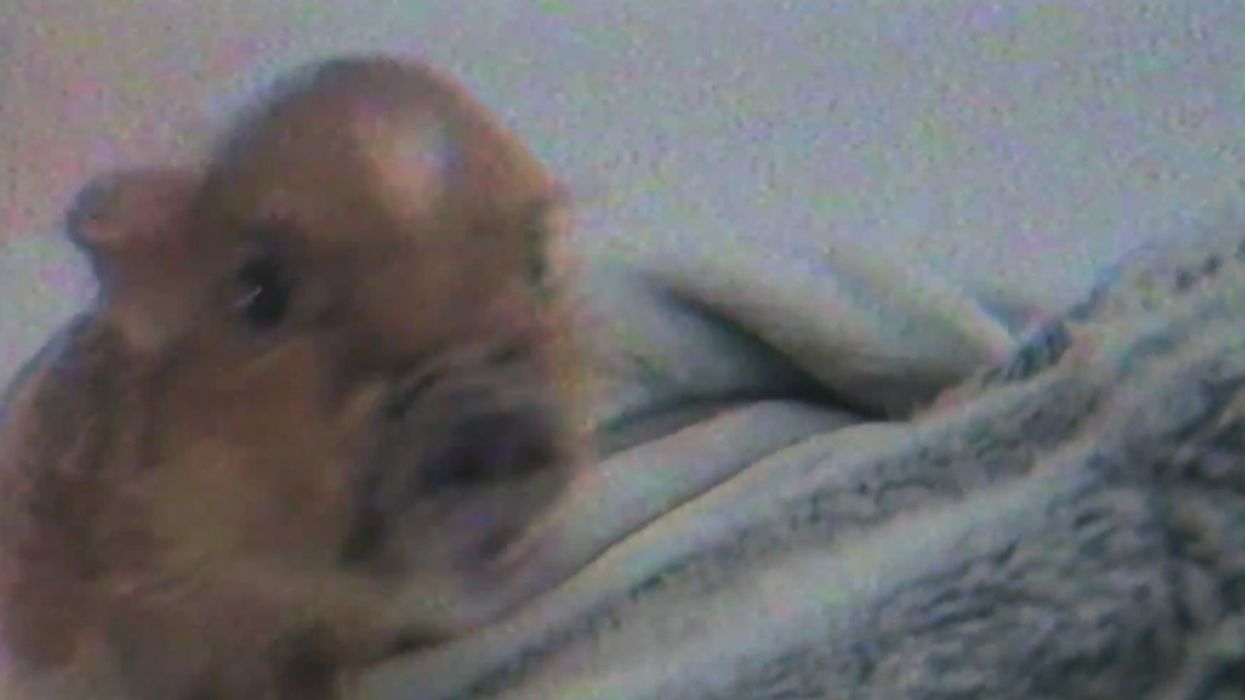 Pop singer Ariana Grande released a new music video for her song "breathin," but you won't be seeing the 25-year-old singer performing in it against an exotic backdrop with smoke, fire, and an army of sexy backup dancers.
She's going a different route this time in featuring the song from her fourth studio album, "Sweetener."
Speaking of things that are sweet, the main character in this video is so sweet, you're going to get a toothache just from watching it.
---
Ariana Grande and Pete Davidson's jointly-owned teacup cup pig named Piggy Smalls is making its debut.

Vulture called Piggy's performance in the video, "Career-defining."
ariana really just made the entire breathin' music video of her pig. i love her so much https://t.co/gr7RHVCNVz

— gold ♡ (@gold ♡) 1539215007.0
Piggy already has an impressive resume, with past appearances on Grande's Instagram story and in a photo where the piglet is blissfully sleeping on Davidson's stomach.
Piggy Smalls also took up permanent residence in the form of a tattoo on Davidson's torso, according to Eonline.

The entire 3-minute "breathin" video is Piggy hogging the camera as it follows the baby porker around the couple's apartment.
The furry creature occasionally hams it up with closeups into the lens.

Grande trolled fans earlier declaring that this was the official music video for "breathin."

Ariana Grande confirms this is indeed the official music video for "breathin." https://t.co/dM86gjCTDR

— Pop Crave (@Pop Crave) 1539220104.0
'breathin' Ariana Grande (2018), dir. Ariana Grande https://t.co/dYbVsxwkx7

— feisty frankenstein (@feisty frankenstein) 1539215758.0
ONLY @ArianaGrande could make a music video of her pet pig walking around and it fit the song perfectly! #Breathin

— Becky Salmon (@Becky Salmon) 1539298300.0
@ArianaGrande i'm LIVING for the #Breathin music video your pig is SO ADORABLE babe ily

— daminet (@daminet) 1539297754.0
@ArianaGrande the #Breathin video was so fucking cute. I stan PIGGY SMALLZ.

— Zach Price (@Zach Price) 1539297643.0
However, she later revealed that the video was just a placeholder while the singer takes a brief hiatus after some negative responses from her "Sweetener era."
"been thru hell and back and I'm doing my best to keep going," she wrote, in response to a fan who said "this era is a joke and lazy."

"thought this would make u laugh while u wait for you real one bc I took a break to take care of myself for a lil while. my b."
Ariana Grande responds to hate about her #Sweetener era, says the piggy video was to make her fans laugh while they… https://t.co/W84lpxlXvv

— Pop Crave (@Pop Crave) 1539229283.0
@PopCrave even if it was the official video who cares??? it was adorable and she always puts in so much work why get worked up ove there

— sam (@sam) 1539237044.0
You will never get enough of Piggy.
Maybe the real official "breathin" video doesn't have to be made after all.
Artist - A Star Is Born in Ariana Grande's "Breathin'" Music Video..https://t.co/rnKwIigkSu #video https://t.co/1lWX59hkpj

— Video MaxiMusic (@Video MaxiMusic) 1539299465.0
We have a feeling we'll be seeing a lot more of Piggy in the future.