Anonymous People Rant About The Pickiest Eaters They Ever Had To Deal With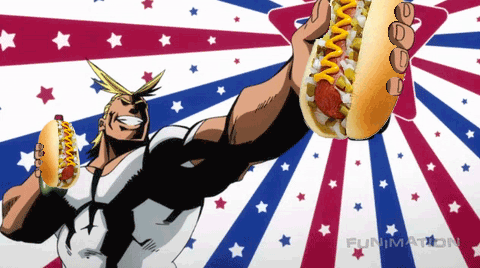 Sharing a meal or dining out with friends and loved ones is suppose to be a fun experience. It's one of America's greatest past times. It can become a harrowing and embarrassing situation however if you share it with the wrong person. No matter how great they are some people should ALWAYS eat at home.
_Redditor __somepeoplewait wanted us to admit to Who was the pickiest eater you ever met? How bad was it? Diners of the world... be warned! They eat amongst us.
THAT'S AN INTERESTING TICK.
My husband, he won't eat a whole hot dog because he doesn't want to eat the "butt end."
SOMETHINGS YOU JUST CAN'T UNSEE!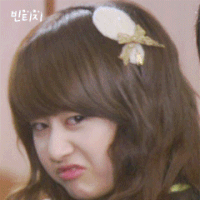 I know just the person. I took a class with someone who had three food-related traits:
She didn't like salt
She didn't like sugar
She flat out refused to try new foods
She was in my study abroad class and the only things I saw her eat were: Granny Smith apples, plain pasta, the white meat of chicken with the skin cut off, a skinless baked potato, and water. It became a bit of a game in my class, to ask her if she's tried things like _"chocolate, sugar cookies, chips, pasta sauce, etc." _If she said she did have any of those things, she absolutely hated them. We did so much walking during those three weeks that I was amazed she didn't pass out.
She also said that her parents and brother liked normal foods, so we didn't think she had a shitty upbringing. I reckon she has a texture aversion.
OWN IT!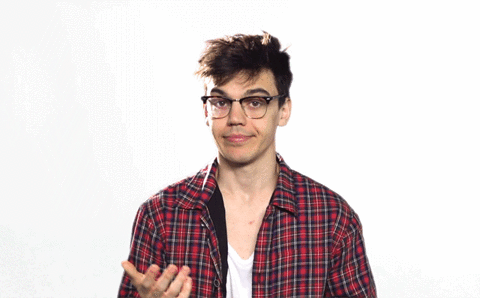 I'm the pickiest eater I've ever met. The more I hang out with people the more I realize it's ridiculous what I don't like compared to what I do like. My mom told me it's her fault cause she would let me choose what to eat compared to saying "eat this or else you'll just die." I was apparently allowed to say no to things when I was a young lad, it's a curse that I cannot change.
LASAGNA? I'LL TAKE IT!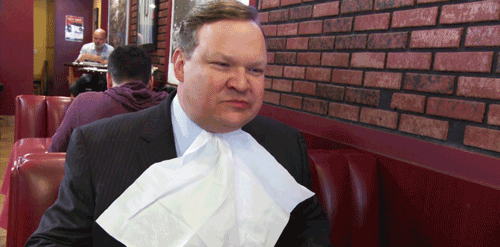 Friend of mine hates all fruit, vegetables, sauce, and most meat. It's pretty much all carbs for him. He used to enjoy his mother's lasagna until he found out she makes it with cottage cheese. He literally spit it out and never ate it again. He is 32.
NOT EVEN ONE GREEN?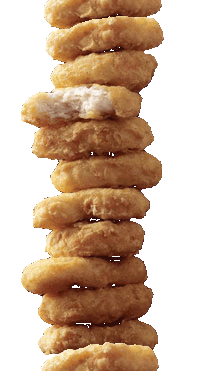 My cousins were so bad that every time they visited we would have to go grocery shopping specifically for them, then keep all that food "off limits" so only they could eat it. It was mainly processed food like chicken nuggets and pizza. They would throw a fit any time they would have to eat my mom's home cooked meals
IT'S JUST A TOUCH OF COLOR.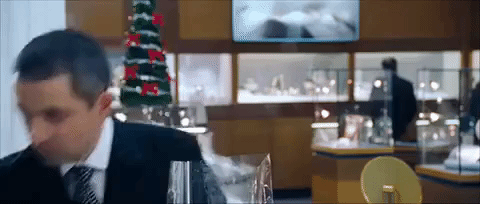 My girlfriend won't eat anything that has a green garnish on it. Something came with parsley she spent fifteen minutes surgically removing each of the hundred scraps of it off. When I pointed out that parsley has no taste, she said that's why she hated it and was removing it. If that makes sense to anyone please let me know how.
JUST ORDER THE THINGS YOU WANT!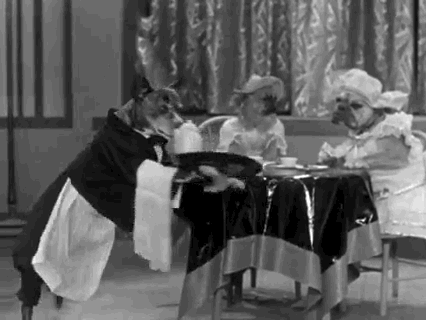 Went to grab a bite with this girl once. We were at this pub with the usual selection of grub. So I quickly order, knowing what I want and whatnot, then she starts asking questions to the waitress about what every single damn item on the menu consists of. I thought that's weird but well what you gonna do, so didn't say anything since she was just an acquaintance. After carefully surveying every single item, she orders some kind of burger with every damned thing in it removed down to two buns and a patty. When I ask her why, she says she "doesn't like that stuff." Still remember the looks we got from the waitress.
STICK WITH THE CLASSICS.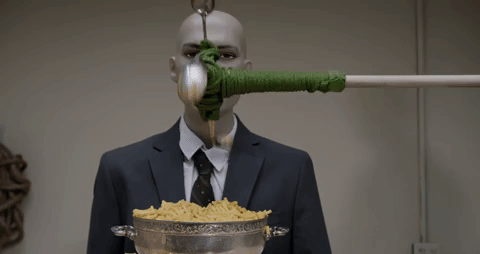 I had a friend who was "vegetarian" but only ate Mac and cheese and cereal for every meal. No vegetables. She claimed they were "tasteless."
THE FAMOUS ATKINS DIET!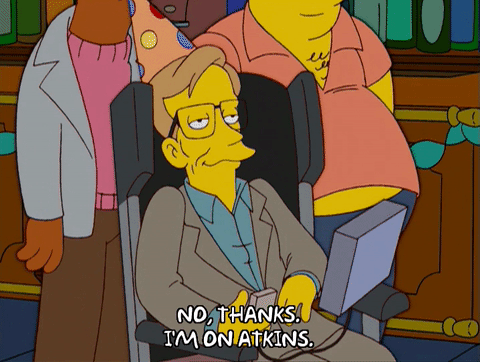 A friend and former coworker.
He ate no fruit or vegetables. He barely drank water - mostly drank diet soda. For lunch (and frequently dinner) ever day he would only eat McD's cheeseburgers with only ketchup (no mustard, onion, or pickle). For breakfast he would only eat McD's breakfast burritos, but because he didn't like the crunch of the veggies in them, he would take a bite of breakfast burrito and quickly follow it up with a bite of hashbrown to convince himself that the only crunch he experienced was from the potatoes. Basically he lived on meat, starch, and carbs.
Amazingly he doesn't weigh a ton, but that may be because he smokes.
SIBLINGS ARE A MESS.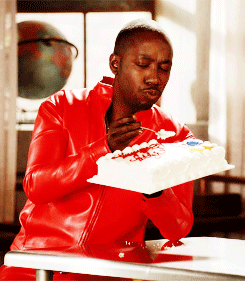 My little sister. My little sister is such a picky eater that she ate nothing but chicken dippers and chips up until she turned 16. Now, she'll eat chicken strips and chips.
JURASSIC FOODS.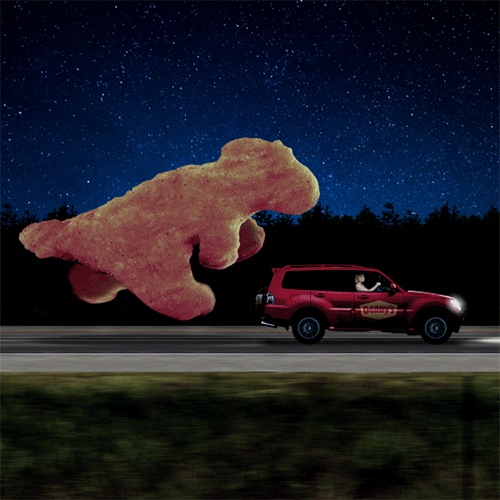 My nephew. He's 9 and he's finally eating chocolate. He only ate dinosaur Chicken nuggets and pea chips his whole 9 years of life.
RONALD KNOWS BEST.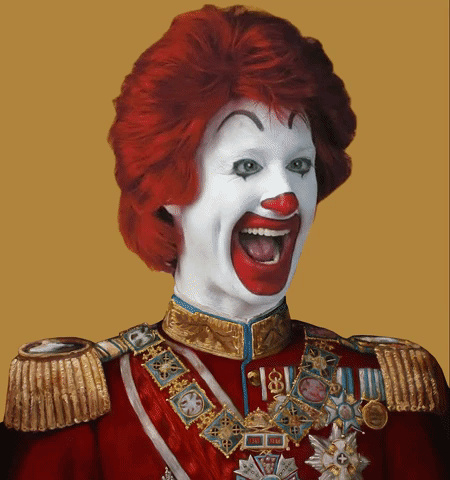 I had a client who was severely affected by autism and abandoned by his family. The people who fostered him did not know how to help him and they resorted to feeding him McDonald's three meals a day. When he got to an adult care home his caregivers were horrified that he would not eat something that didn't come out of a McDonald's burger package. The caregiver talked to a local McDonald's that agreed to supply packaging. His new caregivers made healthy meals and put them inside the boxes. He ate them. He lost weight. His blood work went back to normal.
CHILDREN DESERVE BETTER.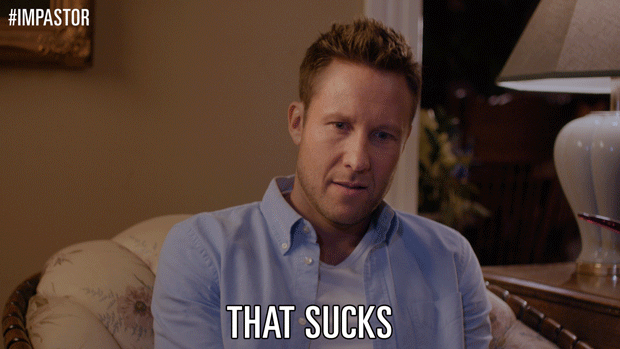 A little boy I baby sat. Literally wouldn't eat anything except donuts, chips, and chicken nuggets. Sometimes hot dogs. I tried for 2 years to get him to eat something else when he was with me, with the help of his single father. If it was something he didn't want he would shut down and stare. As far as I know, three years later, its worse. He's now malnourished.
THERE IS AN INTERESTING PATHOLOGY.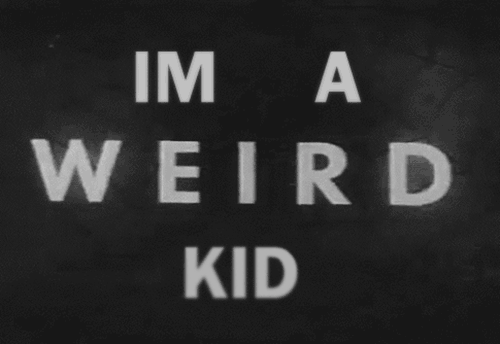 My brother when he was very young. He would only eat the middle of the french fries. He called the outsides the "handles" and would leave a big pile of them on the plate.
NO TOUCHING. NO TOUCHING.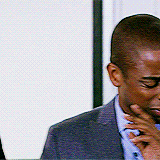 My top two were people I met in collage
Only ate white food. Not good from white people but only colorless food. Rice, milk, cauliflower, white cake. His limits were mild yellows or off white cream.
Only ate food that never touched other food. No mixed vegetables, no stir fry, never touched on her plate. Each portion of food had to be made of one substance and be in its own space on her plate or food tray. She had a different knife and fork for each food to avoid cutlery cross contamination.
WHAT A MENU.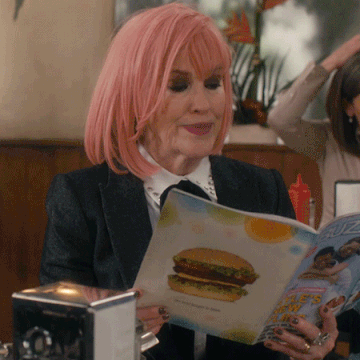 My 20 year old son... eats pizza, pancakes, and chicken wings. Period.
WELL THAT'S... DRY.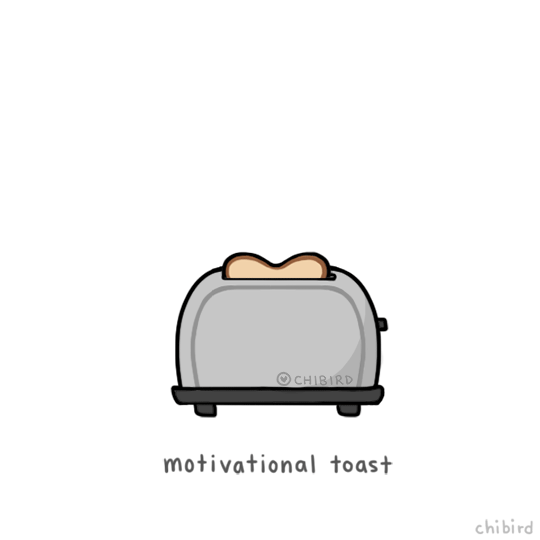 Me. I used to only eat dry toast and nothing else.
FAMILY DRAMA IS FASCINATING.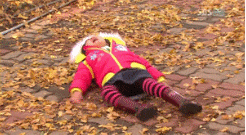 My neighbor's son is a little different from other children with his quirks. I do believe he is a little bit on the autistic spectrum. He only eats just bread and butter sandwiches, noodles and chicken nuggets. He will flat our refuse to eat anything else to the point of having a melt down kicking out and shouting.
WHAT AN ECLECTIC CUISINE.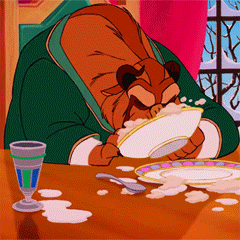 My brother only ate applesauce and oatmeal for three months straight.
NO SOUP FOR YOU!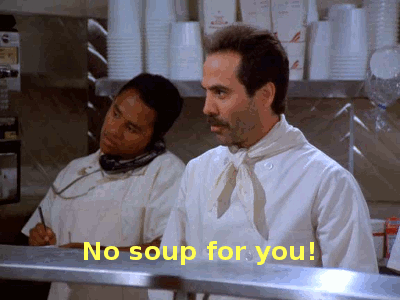 I worked at a restaurant (a small one, forgot the name), there was some person who ordered soup, and got mad because it was "too cold", we asked how hot she would like for it to be heated up. She said, "Ugh, I don't care just do it!", once we heat it up she thought it was "too hot." After it cooled down a little, she started eating it. She then said: "Oh it tastes bad, go take it back." We asked what she would like. She asked for a grilled cheese, once she tried it she said: "Oh it tastes bad too, go take it back." It happened one more time, and she just got mad because "We make food bad," and just paid and then left. No tip.