Anonymous Men Admit What Immediately Makes Them Lose Respect For Other Guys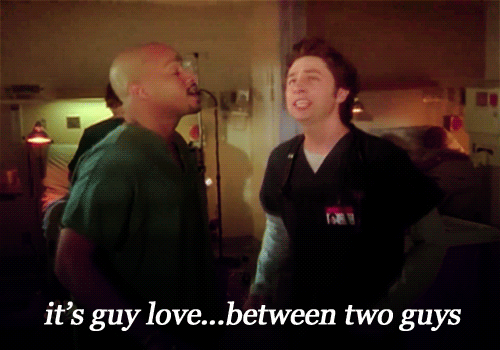 Is there anything we love more than a good Bromance? We kind of wish more men would get into one. Men being there for one another, being emotionally available, communicating openly and honestly, and generally just riding hard for one another - we're all about that! Healthy bromances can save the world, you guys. Note we said healthy. Like any healthy relationship, the bromance must be built on a foundation of respect. Without it, nothing else matters. You know it, I know it, Reddit knows it. So when one user wanted to know,
Guys of Reddit, what instantly makes you lose respect for other men?
The answers poured in pretty quickly. We decided to share some of them with you here. So read, learn, and move forward as a better, more bromantic, you.
Cheap Shots For Cheap Laughs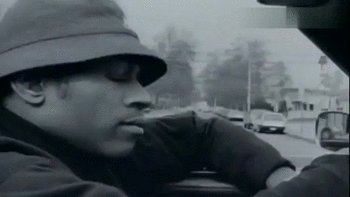 Dudes who put their SO down around friends or family to get a cheap laugh, be it about weight or appearance or sexual innuendo or whatever knowing full well how uncomfortable it makes them feel and everyone else in the room for that matter.
'Til Something Better Comes Along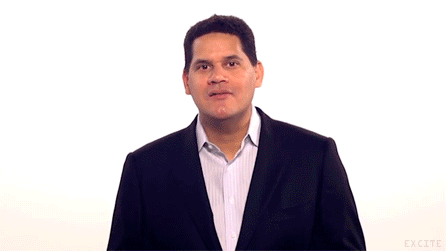 After playing an all-night session of card games in a pub, I was walking back to a guys house who was giving me a lift home and we got to chatting. He mentioned his girlfriend, and that he was only with her until he met someone better; he then introduced me to his girlfriend when we got to his place, and she was absolutely lovely. She was really friendly, and thoughtful, and I just found myself with absolutely no respect for the guy for being such a douche.
So... Parenting?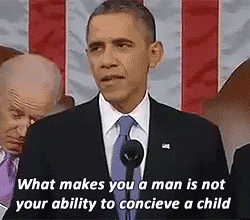 Guys who think housework and cleaning and being there emotionally for his kids is gay.
Let It Go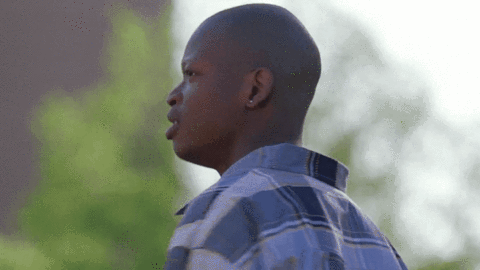 A literal inability to shrug anything off. I've met some dudes who would not take anything from anybody and always had to have the last word. A secure man doesn't have to assert himself and have the last word at every. F*cking. Point. In. His. Life.
He is comfortable in his opinion and his knowledge of things, and accepts there are some things he does not know. Lacking these traits is a mark of insecurity, and while I wish the best for insecure men, if they manifest it like that I can only lose respect for them.
0-60 For No Reason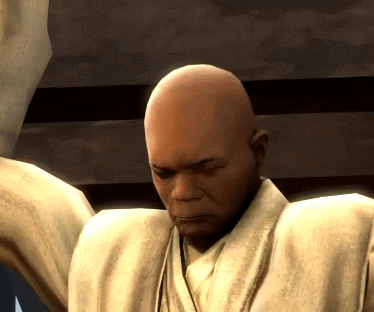 Playing pool one night with my buds, random guy was leaning on our table with his fingers over the edge onto the table. I was lining up a shot but didn't want to hit his fingers so I politely told him his fingers are about to get hit by a ball. The guy LOST HIS COOL and made a huge scene.
Calm Down, It's Not A Contest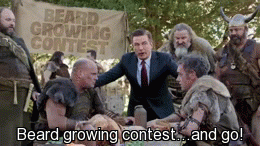 When they try to turn EVERYTHING into a measuring contest.
I can be competitive, sometimes irrationally. But never when its not an actual competition and never in a casual setting. Trying to top someone else' story/experience for literally no reason annoys the hell out of me.
It Isn't Hard To Be A Decent Human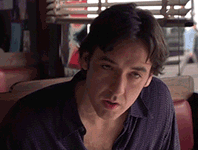 When they purposely make other people's lives harder than it has to be.
Saw a bunch of guys who all thought that leaving trash on tables in a cafeteria was okay because it's what the janitor is paid to do that.
It isn't hard to be a decent human being
Catcalling ... Unless You're Literally Calling A Cat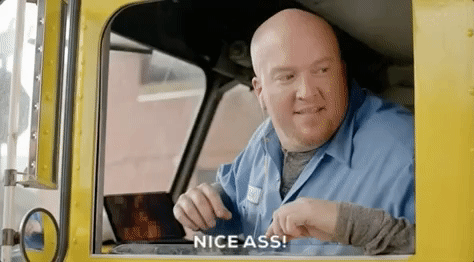 This might sound like I'm bullsh*tting, but I honestly never thought catcalling/random pickup lines were that pervasive until my fiance mentioned it one day. That was a couple years ago and to this day the fact that a LOT of dudes seriously pull the "Mmm hey baby what's goin' on" just boggles my mind.
Joke Theft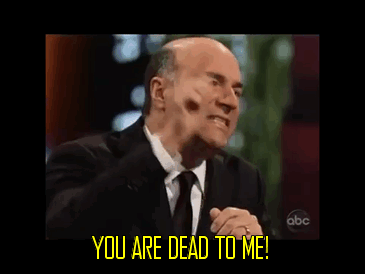 If someone in a group tells a clever joke that goes unheard and you repeat it louder as if it were your own, you're dead to me forever...
Mix It Up A Little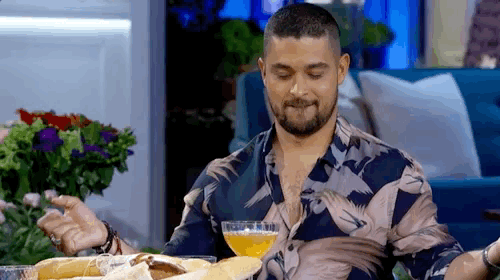 A dude who only drinks beer because mixed drinks are "girly". I'm gonna drink this margarita like a man and enjoy it. Cheers.
Alpha Beta ByeBye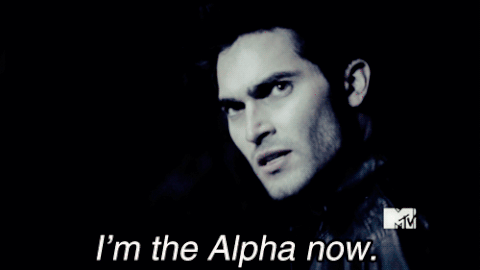 When another man try's to be the "Alpha" in the room. Alternately, when they start saying Alpha or Beta that's a cue for me to leave the room.
Kids Need Raising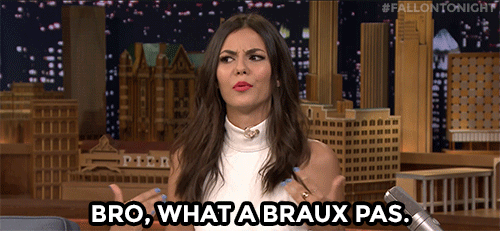 Putting down the wife/girlfriend that says home with the kids/kid about them not having a job.
That goes into the next level where the same men who put down women raising kids have an even _worse _attitude about dads raising kids, and god forbid if the woman is the one working and the dad is staying at home.
High School Is Over Dude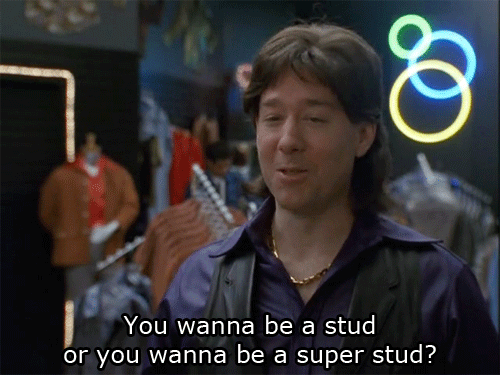 I was a groomsmen in a buddy's wedding and first met the other guys at the bachelor party. In the first 10 mins I met one dude in particular who wouldn't stop talking about girls he hooked up with; didn't matter how long along ago either. His first line was something to the affect of:

"Yo man I remember you from high school right? Do you remember Kayla from science?"
At this point it was about 15 years since we graduated high school. He also had to continue to tell us how many fights he had won and how he could mess anyone up.
Word Is Bond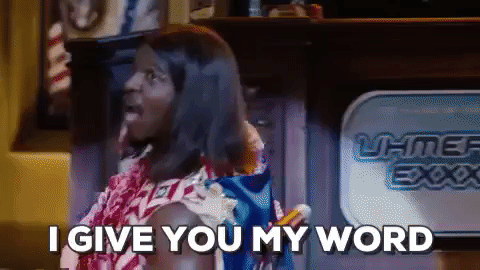 The moment another guy can't honor his word, that's the moment I stop caring about anything he says.
Not Around The Kids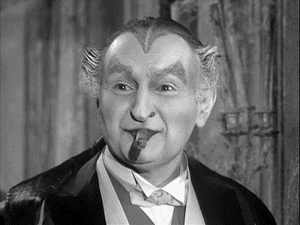 Guys who smoke in the same space as little kids.
Sweeping Generalizations Are Not Bonding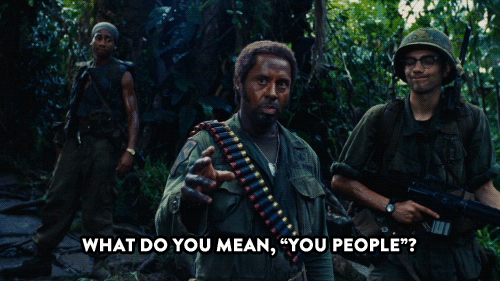 When I first meet someone and as soon as they engage small talk, they try to "bond" over how stupid they think women are, or just complaining about about some broad group of people they don't like. It's usually older men but I've met some people my age that do it too. I don't understand if they think they're being pleasant or what. I'm sure we can find other things to talk about than you talking sh*t about my generation.
You Took Vows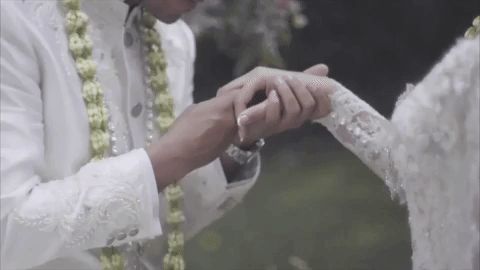 Infidelity. You took vows. Be a man.
Worse is infidelity in front of me and/or other people. Now I feel complicit in it, and they could be putting me in a situation where I may have to choose between lying and revealing their secrets. If you're gonna do something messed up, I don't want to be involved.
Mooching Is A No-Go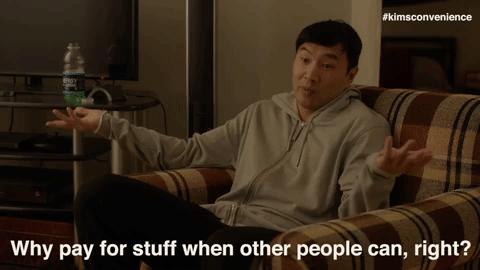 Freeloading off their family or SO without making an effort to get a job. I know a few dudes like this. Perfectly capable but just lazy pieces of s***.
"Man Enough"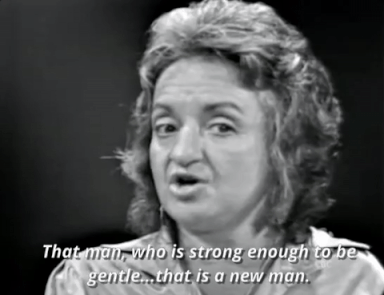 When guys try to appear overly tough and chastise other guys for not being "man enough". How does one quantify "man enough"? I think being secure in your identity is a big part of being a well-rounded gentleman. The social norm that men are supposed to suppress their feelings is incredibly detrimental. This notion implies that guys should simply suffer in silence is a big reason why men are more likely than women to die by suicide.
H/T: Reddit