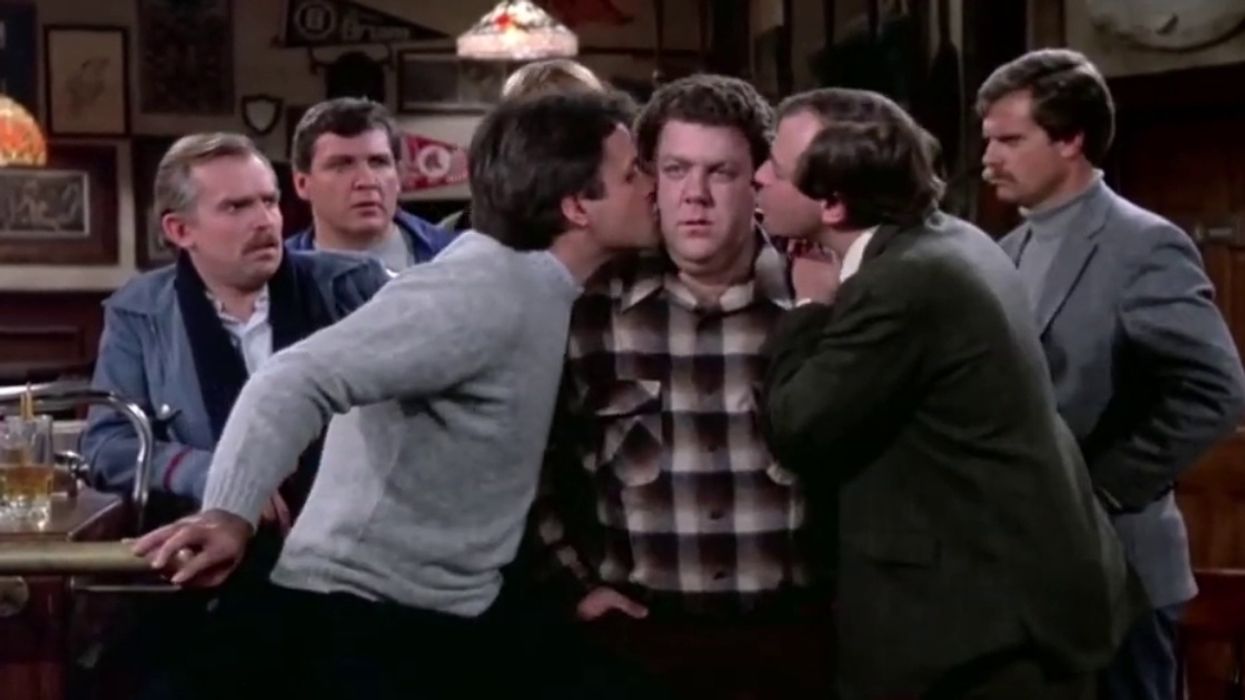 Paramount Network Television
Cheers is one of the most beloved sitcoms today. Its characters feel like friends to many, as the show has been successfully syndicated worldwide since its finale in 1993.
Because of its fame, it might be difficult to imagine that it was on the verge of cancellation due to low ratings.
---
This was the case in the first season, however, as the show was ranked 77 out of 100 shows that debuted around the same time.
So you might be surprised to find out Cheers decided to air an LGBT positive episode in the early '80s, despite the ratings risk that would imply.
Matt Baume, writer and producer of fun internet projects, breaks down the episode on his "Culture Cruise" series. In that series, Baume gives in-depth looks at LGBTQ themes in television, movies, and other forms of entertainment.

As he goes through the episode recap, Baume takes some asides to provide information and context to different parts, including my favorite fact, "All high-fives are gay."
It's just a great YouTube video.
There is a critique to be had of the Cheers' handling of homophobia. Of note, the bar regulars espousing homophobic beliefs, the ones you see in the rest of the series, don't actually have their minds changed by the end of the episode.

However, the message of acceptance, especially at the time of the episode's release, is pretty brave. This was the early '80s, around the start of the AIDS crisis.
In the video, Baume points out there is actually an important aspect to the discussion of turning Cheers into a gay bar. Gay bars were a place of safety and comfort for many who would be otherwise discriminated against elsewhere.
The analysis is very well done.
Funny enough, today's gay bars face the opposite problem. Now, gay bars are trying to figure out how to deal with too many straight people invading gay spaces.

In an interview with HuffPost, Baume says:
"The difference, of course, is that straight people have a long track record of bad behavior when it comes to gay bars. That's why the LGBTQ community has needed to maintain hangouts where we can escape from heteronormative society."
While the theme song to the show emphasizes that Cheers is a place where you can go when things aren't going all right, or where everyone is accepted, it's this episode that solidifies it.
Matt Baume has several ongoing projects in addition to Culture Cruise. He also has a podcast and live show featuring drag queens playing Dungeons and Dragons, along with YouTube and podcast series about LGBTQ news.