American Airlines took an inch off every row of seats, and customers are not happy.
---
American Airlines CEO Doug Parker doesn't think passengers will mind. Regarding the change in seating, he said the following:
That 30-in. pitch, having done it myself, is much more comfortable than our existing 31-in. pitch on an MD-80. It feels like a much better product..I think the whole definition of pitch needs to be better understood.
The fact is that a seat is an inch [narrower] and more comfortable ... The traditional measure of simply pitch, and comparing pitch to aircraft that have very different seats, doesn't really give the customer what they need to know about the amount of space they have.
When Parker refers to an extra inch, he is speaking of the inch passengers gain at eye level after video screens were removed from economy class. Additionally, the seats have thinner padding giving more room.
American Airlines is not the only airline cutting back on leg room to add more seats. The extra row is usually added to the economy class.
American Airlines CEO: Our More Crowded Planes are 'Much More Comfortable' https://t.co/lovp3SHC3K

— Inc. (@Inc.)1538424127.0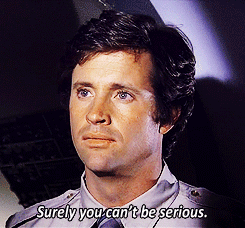 media.giphy.com
People did not agree that there was extra comfort with the added rows .

@Inc As a frequent flyer I'd call BS

— Ahh.... Jese!!! (@Ahh.... Jese!!!)1538425212.0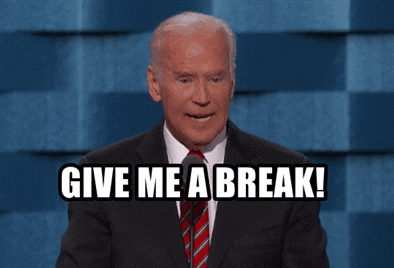 media.giphy.com
@Inc No they're not. @AmericanAir

— Boyd Rogers (@Boyd Rogers)1538425419.0
American Airlines CEO: Our More Crowded Planes are 'Much More Comfortable' https://t.co/FhpZTVwWjC via @Inc What a… https://t.co/XVY4z6GFFd

— Gian Delso (@Gian Delso)1538385265.0
@TimMohler175 I know I am in the same boat w/ @AmericanAir their CEO has made it publicly known that he could care… https://t.co/ir3rTMflnO

— Tommy Marchionda (@Tommy Marchionda)1538357687.0
@Inc I recently flew American Airlines coach to Washington,DC. I think cattle in the way to the slaughter house tra… https://t.co/VokdLEAkeY

— DrNeuralNet (@DrNeuralNet)1538338469.0
@Inc Must be joking

— TWill👑💋🇯🇲🙌🏾 (@TWill👑💋🇯🇲🙌🏾)1538353574.0
@Inc I can assure you they are not. Hence why I now only fly @Delta

— TheRealJesseWolfe (@TheRealJesseWolfe)1538338199.0
@Inc Says the guy who flies either first class or private jet. I call bulls**t

— Julie Payne-McCullum (@Julie Payne-McCullum)1538341500.0
@Inc Mr. Parker, I invite you to sit between my friend and me, in the middle seat, in coach, between NYC and LA. Af… https://t.co/GMnnWBdm8J

— Eric (@Eric)1538346317.0
@Inc I'm on am AA plane several times a week. No, they are not

— Donna Chrobak (@Donna Chrobak)1538347064.0
@Inc @AmericanAir As the last several flights I had with @easyJet, @Ryanair , and @vueling were considerably more… https://t.co/AbSOHUI0Mn

— Paul (@Paul)1538354999.0
Customers can't seem to get through to American Airlines.

I just can't believe this. Meanwhile, I'm sure the price of their "premium" seats will go up, because, you know, go… https://t.co/eiHyQd22ey

— J Walker (@J Walker)1538338078.0
@rebelendeavors How can we help you today? You're welcome to DM your record locator and details.

— American Airlines (@American Airlines)1538341538.0
@AmericanAir Umm, apparently you didn't read the article, nor what I really wrote. So to put it plainly, you can le… https://t.co/vnvffhv240

— J Walker (@J Walker)1538341794.0
People are certainly frustrated and cramped.
H/T: INC, Boarding Area