Amateur Art Critics Reveal Which Masterpiece They Just Can't Stand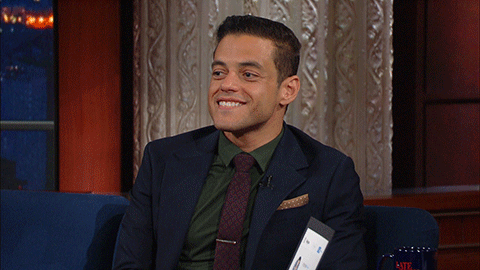 Everybody is a critic. That is just a human given in life. Everybody has an opinion on everything! We all believe we are walking, talking reincarnations of true artists. And we always love to share our thoughts aloud. Art is subjective and it is many things for many people, whether it be a painting, a book, a film or 'popular' piece of music, one's personal favorite "art" may not appeal to the masses. And half the time it's the classics, the ordained 'Masterpieces' we loathe the most.
Redditor B0hpp wanted everyone to share What is something considered a "Masterpiece" that you just can't seem to enjoy and afraid to admit it?
THE HUMBLE BEGINNINGS!
My daughter's first time drawing our family.
Reddit jumped in with their thoughts on a handmade family portrait.
I'm so looking forward to the first time my daughter draws something identifiable. Right now it's scribbles and occasionally she says "this is the sun!" It's not even a sun.
With my middle son it went from scribbles to giant robots battling Godzilla in what seemed like overnight.
And not 'giant robots fighting Godzilla' because that's what he told us it was, but pick it up after he's done and go 'oh, wow, yeah, that's the 1980s era Godzilla, you can tell by the head profile and the shoulders, and those robots are pretty neat, the way he drew the one with four legs you can see how it would actually walk around...'
WHO IS SHE ANYWAY?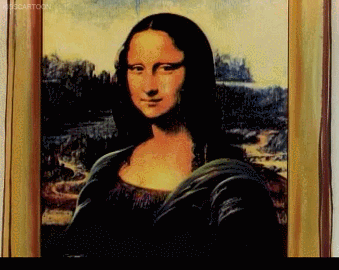 The Mona Lisa. meh.
Seems Lisa may not be so popular with plenty of people.
I wish this one) was in the limelight more. I was in the building as National Geographic was trying to uncover it. Way more interesting than the Mona Lisa.
Not even my favourite painting by da Vinci.
"Lady with Ermine" is much better.
FRANKLY MY DEAR... I DON'T GIVE A DAMN!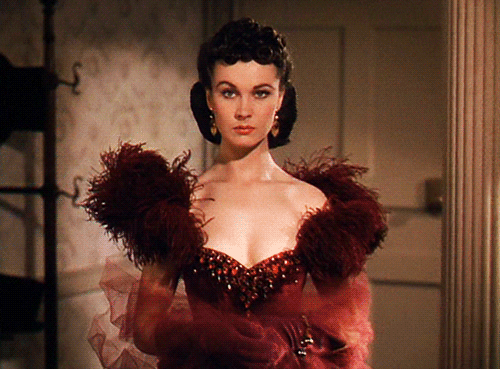 'Gone With the Wind.' It's so long and left me feeling miserable at the end. I told a co worker this once and she acted like I murdered her child in front of her.
It seems a few people take issue with Scarlett... particularly her story's length.
I love GWTW but it's 4 hours long. And no one in it is a nice person. I joke with people that it's a film made to be endured, rather than enjoyed. Would still kill for Scarlett O'Hara's wardrobe though.
I will never forget my husband's reaction to that movie: WHAT DO YOU MEAN THERE'S AN INTERMISSION???!??!???
heh. We were in our dating stage back then (a theater brought the movie back for limited run, which I was really excited about, and dragged him to). I guarantee 20 years in, he'd be like "Nah, that's ok hon, I think I'll pass."
LET YOUR HEART GO ON!!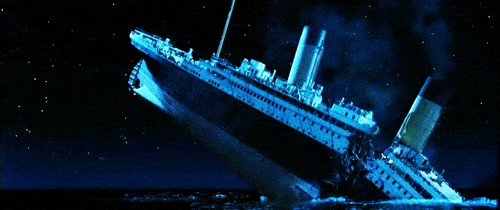 The Titanic! I live where it was built and holy crap they are still in love with it. I get it guys, you built a big boat over 100 years ago. It sank. What have you done since then? Seriously, move on!
You are right. There have been many ships that have sunk since then with wayyy more lives lost than the Titanic but why aren't they more famous? It's all the little things...
-Largest ship in the world -_"Unsinkable ship" _-Both rich and poor were on the boat -Speeding up to make it to NYC faster than expected -Maiden voyage -It was Captain Smith's last voyage before retirement -Hitting of the iceberg -Where it sank - middle of the Atlantic with almost no one around who could help so they were basically all alone -The time it took to sink (2.5 hours - the length of a good play) -How the ship broke into two pieces -The ice cold water (had it happened in the summer, the loss of life would be minimal as people could have just floated and waited for help. They had plenty of life vests, just not enough life boats, but the water was 28 degrees F. They say you can survive about 15 minutes in water that cold).
I actually just visited the Titanic museum in Pigeon Forge, TN and they had a part where you are out on the "deck" and you can put your hand over the ship and feel how cold the water was that night. I remember thinking I could handle it but was shocked when I dipped my hand in the water and I couldn't stand more than 2-3 seconds before it began to physically hurt.
It is a very interesting story
NOT ALL CLASSIC LITERATURE HOLDS UP.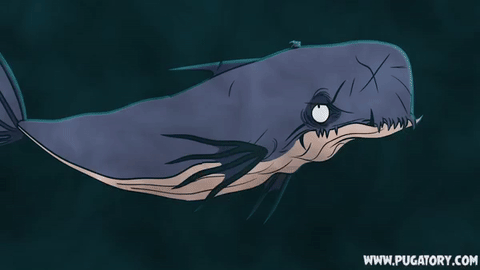 Moby Dick ... that book pissed me off... seemed like a great story at first and then like 90% of the book was like whale migration patterns and documenting whales, and then the last 10 pages was "and then we found the white whale and killed him."
IT JUST MAKES NO SENSE....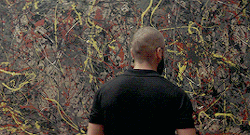 Any Jackson Pollock.
My art teacher in high school described Jackson Pollock paintings as something that anyone could do but no one did, until he did it. Which is why he's considered 'innovative'. I think they look cool but there are definitely greater works of art.
I find Kurosawa films kinda the same. I watch them and go "What's the big deal?" and then you realize just how old they are and what most films around that time looked like.
TIME FOR HARD TRUTH...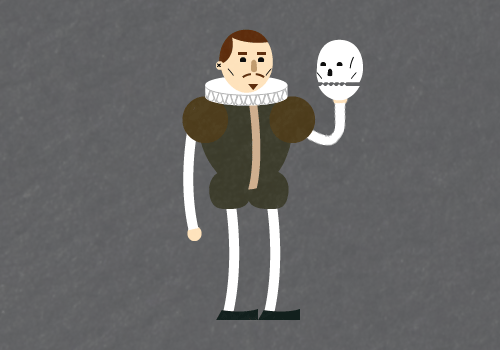 Shakespeare. There. I said it. My sister is an English lit major working at a library. I can't say it in front of her and I've been dying to admit it. I feel lighter already.
I tried reading Shakespeare. I found my favorite versions of it were the annotated versions in my high school texts. Maybe it's because it was my first exposure to it but I loved reading the footnotes where some words or backstory got explained or even mistakes revealed, such as Marc Antony saying his heart was in the coffin with Caesar but (oops) the Romans typically burned their dead.
It really added layers to it that I miss in other texts.
LISTEN CLOSER...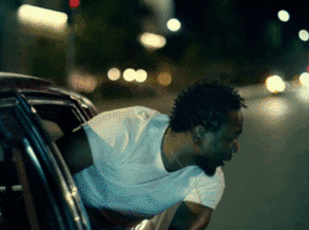 I've heard Kendrick Lamar's albums described as masterpieces, but I can't seem to understand the hype around them. I actually got bizarrely hostile reactions when I casually mentioned this in conversation the other day. I'm still totally open to hearing other people's POV on the matter though.
Understandable viewpoint. I like Kendrick because i think he really does a fantastic job of tackling issues in his music, especially with race relations. Plus his flow is absolutely amazing. His verse on "THat Part (Black Hippy Remix)" is genius.
To pimp a butterfly is a hard listen.
I got into him with section 80 and good kid madd city, after those i stopped "getting it" very different sounds.
I would check those out if you like older rap, very much reminded me of Tupac.
ART COMES IN ALL SHAPES AND SIZES...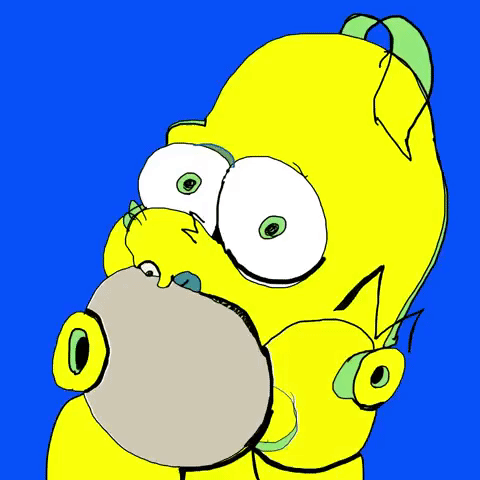 Those "abstract" paintings, also cubism and all that stuff. Honestly just looks like the artist is going cray cray.
I didn't get it either, until i went to a museum where it showed you the whole progression from early paintings, to renaissance, romanticism, modernism, cubism, etc... all together and suddenly it clicked.
I hate how art generally gets presented as single masterpieces alone in a museum divorced from context. It's like trying to show a single frame of a Simpson's episode without context and trying to understand why it's significant.
Paintings are all part of a constant conversation, and each new set of frames is a follow-up to the last ones - and they're all informed by stuff like who painted them, why, for who, etc... and you lose most of the meaning without that.
This is why its so hard to get into visual art. How do you get into the conversation?
I think going to a museum to see an exhibit is a great way, but many people see it as daunting or uninteresting. It's a high barrier to entry, I suppose.
Friendly Fire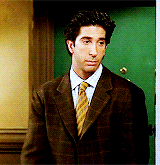 "FRIENDS."
Holy Hell, it's worshipped everywhere. I've watched all the seasons seriously and I still can't remember any moments when I genuinely laughed, bar some.
It's like a stereotype - if you haven't watched "FRIENDS" and/or don't like FRIENDS, you can't appreciate sitcoms.
Then again, I'm the kind of guy who'd prefer Seinfeld over "FRIENDS."