I've lived with women most of my life.
I went from my mom's house to jumping around with roommates.
But women tend to be particular.
About many things.
And there is always a ton of bathroom issues because guys can be gross without even realizing it.
---
A Redditor wanted to hear about what people have learned once they cohabitated with the ladies and asked:
"What did you not know or realize until after living with a woman?"
I've lived with many women. It's been... an experience.
I'll Do It!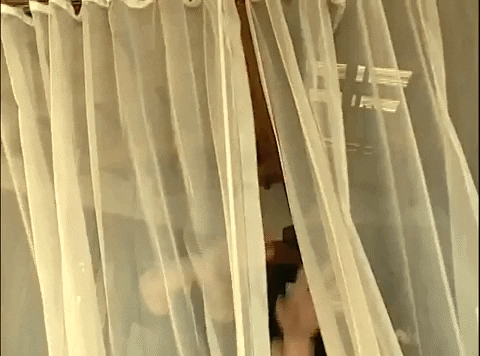 Waking Up Sun GIF by MTV Cribs
Giphy
"According to my wife I cannot open the living room curtains properly and she always need to redo it."
chillipotpeeps
Hygiene
"I either need to do a 1hr upper body workout to blow dry my hair, or let it sit wet for several hours while it dries after I get it wet. Plus, just getting it wet, shampooing, conditioning, and making sure I've gotten all the product out of my hair takes a good 15-20 minutes. I absolutely do not wash my hair every time I wash my body and shave or vice-versa. It just takes wayyyy too long."
RNGHatesYou
The Look
"The color of their shoes will match their earrings and their purse, and if you look carefully, will pick up the highlights of the design of their top. And that's not an accident."
"I never realized this was a manner of dressing until I saw it being assembled first hand, and then the next day at work it was like I paid attention to what my female colleagues were wearing and I'm like HOLY CRAP THEY ALL DO THIS."
LordSn00ty
It's bizarre...
"Women are both simultaneously messier and cleaner than men. It's bizarre how messy rooms can get with them and how quickly they can turn it around and make it clean!"
"Also random hairs everywhere, and make up stains that appear. They also have a really weird obsession with glass containers or jars."
ciregno
Heavy Lifting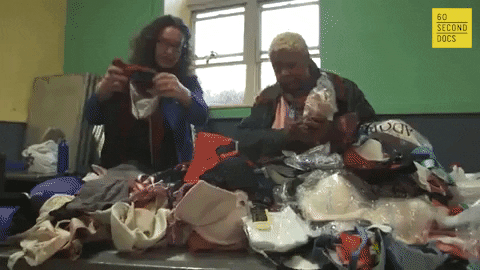 Stretch Size Up GIF by 60 Second Docs
Giphy
"That she owns only one truly GOOD BRA. There is only one and part of your duty as a man is to protect The Good Bra."
If you are doing laundry, you must take the greatest of precautions to make sure it is properly cleaned, dried, and stored. God forbid The Good Bra ever turn up missing or in the wrong drawer."
"Ladies, why is there only one GOOD BRA?"
StillHereUBastards
I can't even discuss undergarments...
Build Up
"Started noticing a residue building up in the sink. It's some kind of skin oil, but the wife insists I'm making it up."
Repressedmemoryfoam
Gotta Go
"I live with three female roommates and one night we got onto the discussion of bathroom habits. Two of the three believed that men always stood up to pee. Like if you were going number two and had to go number one you would stand up first and then sit down to finish the job. It was really funny to help to clarify men also sit to pee sometimes too."
zapp1121
Loose Strands
"When long, loose head hairs wash off in the shower, it's common practice to stick them to the wall rather than let them collect in the drain."
"If she forgets to remove them afterwards, it can be very confusing for the next person in the shower. Why are there a bunch of individual strands of hair deliberately stuck to the wall?"
Professor_Brooks
"Oh God this is me. I try to remember to pull the hair off. It's hard to get loose hairs off your head when it's wet so sticking them to the shower is kinda the only option."
REDDIT
Skin Issues
"I have never stayed on one thread as long as I've stayed on this one. Thank you OP and everyone who's posted. The ones about not knowing that pads stick to underwear rather than skin cracked me up, but also gave me new perspective. I mean, it makes perfect sense. How would someone who's never had to use one know if someone doesn't tell them?"
trumpeting_in_corrid
Stuff is moving...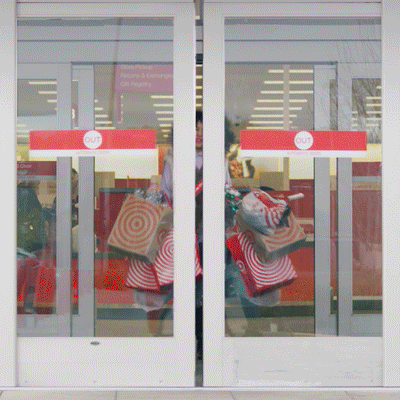 Black Friday Christmas GIF by Target
Giphy
"If they leave stuff at the bottom of the stairs, that means you're supposed to bring it up. If it's at the top of the stairs, you should bring it down. Also, the correct place for objects in the kitchen is where they currently reside. Stuff is gonna move around constantly, just roll with it."
REDDIT
I just chose to live alone. Men or women be damned.
Do you have anything to add? Let us know in the comments below.