Adults Reveal What They Were Unnecessarily Concerned With As Children
Adults Reveal What They Were Unnecessarily Concerned With As Children
[rebelmouse-image 18344939 is_animated_gif=
dam=1 expand=1]

When you're a child you'll believe just about anything. And everything that we know and believe always carries dire consequence. We know so little then. Once we're old enough to realize that most of what we thought and worried about was an exaggeration we tend to look back and think.. "how was I so damn gullible?" We gave credence to every tall tale each adult fed us for their own agenda. Don't cross your eyes, don't step on a crack, the Easter Bunny, what dupes we were.

Redditor u/RoToR71 wanted to discuss... As a child, what were you more concerned of than you should have been? Prepare to realize it was all a lie.

NOTHING LASTS FOREVER...

MOM :

This is going on your permanent record!
TOY STORY IS REAL!
[rebelmouse-image 18344941 is_animated_gif=
dam=1 expand=1]

I had lots of stuffed animals and I had bizarre amount of emotional empathy for them even though I understand they were inanimate objects. I worried a lot about playing favorites with them so I would cycle out which I took to bed at night. I thought their feelings might be hurt.
SAVE THE SPOONS!
[rebelmouse-image 18344942 is_animated_gif=
dam=1 expand=1]

Once when I was very little I was telling my parents about my troubles picking a utensil to eat with, because then the others wouldn't get picked. My dad responded "what if they don't want to be picked," and I spent the rest of the night sobbing over the spoons I had abused
I'D STILL BE WORRIED...
[rebelmouse-image 18344943 is_animated_gif=
dam=1 expand=1]

The Soviets invading.
TAKE SHELTER!
[rebelmouse-image 18344944 is_animated_gif=
dam=1 expand=1]

For my mother, it was nuclear explosions. She grew up with the four minute warning, and her dad was in the RAF. On at least one of the bases they lived in, she knew that after the alarm sounded, her dad wouldn't even have enough time to get to the rendezvous. They ran drills for it anyway.
IT'S NOT JUST DOROTHY!
[rebelmouse-image 18977258 is_animated_gif=
dam=1 expand=1]

When my son was in first grade, he was horrified/fascinated by tornadoes, which are rare where we live. He still worried, though, so I bought him a kids' book about tornadoes that we could read together.

In the back of the book there was a table that listed the average number of tornadoes per year for each state. My son did grasp the idea that our state had a reassuringly low number ("1") but he got very upset when I couldn't tell him what day our yearly tornado would occur.
A HUNGRY HEART...
[rebelmouse-image 18358687 is_animated_gif=
dam=1 expand=1]

My parents financial situation and marriage status. My mom saw nothing wrong with telling me she was worried we wouldn't have enough for food that week. My dad would occasionally ask to borrow money from me. And they both fight constantly.
BE PUNCTUAL...
[rebelmouse-image 18347348 is_animated_gif=
dam=1 expand=1]

Any time my parents were late coming home from work/the store, little-kid-me thought if I just imagined the worst possible thing that could happen, then it wouldn't happen and everything would be ok. Now grown-up-me has anxiety :/
READ THE FINE PRINT.
[rebelmouse-image 18977259 is_animated_gif=
dam=1 expand=1]

The message on rearview mirrors saying "objects closer than they appear." I just knew I was going to die every time a car was behind us.
A PERFECT 20/20!
[rebelmouse-image 18977261 is_animated_gif=
dam=1 expand=1]

I definitely thought eating carrots was paramount to my eyesight being functional.
Reddit user Few-Strength5065 asked: 'Men of Reddit, what shouldn't men be judged for doing?'
There's no denying that men have it easier than women do in just about everything.
With this in mind, it's hard not to join in with those who judge men who display stereotypical, chauvinistic behavior.
However, some would argue, or more specifically some MEN would argue, that they are judged for too many things.
And indeed, everyone would agree that far too many men are judged for displaying behavior that doesn't exactly scream "masculinity."
Redditor Few-Strength5065 reached out to the men of Reddit, asking them what they think men should be able to partake in or enjoy without judgment from others, leading them to ask:
Happiness Is In The Eye Of The Beholder
"Being content with enough."- Zenshin26
The Definition Of Antiquated
"Being the one who takes care of kids in a relationship or making less money than their partner."- HartoCD
Everyone Has The Right To Decompress
"Playing."
"I bust my a** at work and save money so I can then play."
"That might be video games, might be a sport, might be building random shit in a workshop, but whatever it is, let a bro have his hobbies/playtime."
"See a 30 year old playing Pokémon?"
"Good, leave him alone and let him have his fun."- Link9454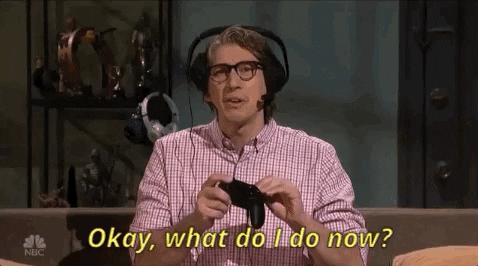 Adam Driver Snl GIF by Saturday Night Live
Giphy
Head Out Of Gutters People...
"Eating bananas."
"Just tryna get the potassium bro."- MightyKing19
Father's Spending Time With Their Children? The Very Thought!
"Taking kids to the park/walmart/etc."
"Too many horror stories of some Karen taking issue with this as if it's wrong for men to be fathers."

"Also, just being a dad in general."
"There was that phase in the media where the father was played off as some idiot that couldn't even without the help of the wife.'
"Our culture seemed to buy this idea wholesale, and we're still reeling from the effects."- ridicalis
"Being a parent."
"Any time a dad is out alone with his kids other people always ask if he's on babysitting duty."
"It's not called babysitting it's called being a parent."- Elementus94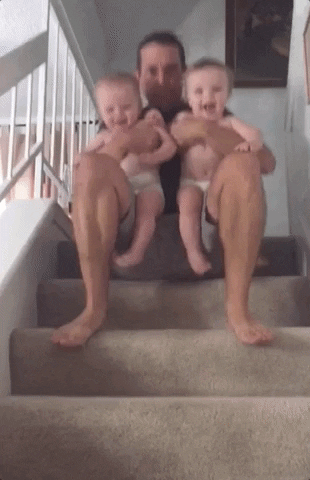 Fathers Day Dad GIF by America's Funniest Home Videos
Giphy
Peace And Quiet Can Be Hard To Come By
"Wanting to be left the hell alone."

"It's not that we don't want to spend time with our partners, but for f*ck sake alone time is valuable."
"Sometimes your man just wants a little time to himself and there's nothing wrong with that or anything to read into about it."-Jollybritishchap
Smart, Smart Boy...
"Maybe a minor one, not talked about a lot but: watching certain movies."
"Growing up I was always taught that certain things were just for girls."
"I'm 29, just watched Charlie's Angels for the first time a month ago and I'm honestly mad at what could've been a pretty formative movie."

'When I was 14 or so, my uncle was trying to ask me and my cousin which movie we wanted to rent for the evening."
"It came down to Catwoman or Scorpion King, and my cousin chose Catwoman only for my uncle to say 'that's gay' to which my cousin replied: 'how is you wanting to watch The Rock all shirtless and oiled up not gay, but me wanting to watch Halle Berry in a skintight leather cat suit is?'"- CinnaSol
All That Matters Is How They Taste

"Liking 'girly' cocktails."
"Let me have a margarita."
"Generally, anything deemed 'girly'."- Panal-Lleno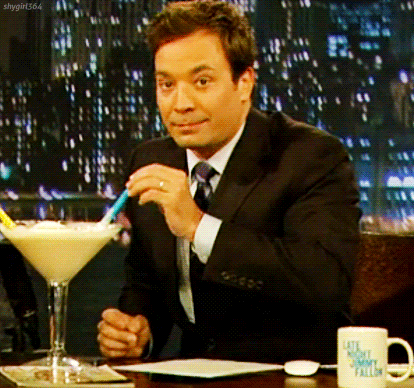 Jimmy Fallon Drinking GIF
Giphy
NO MEANS NO!!!
"Telling a woman no."- AFLYINGDINGUS
Minimalism Is Popular
"Having empty apartments."
"As much as it's nice to have decorations in a house, I don't give a sh*t about it."
"As long as my house is clean and I am comfortable in it then I have the essentials."
"My girlfriend is the only reason our house is decorated."- Grundle_Gripper_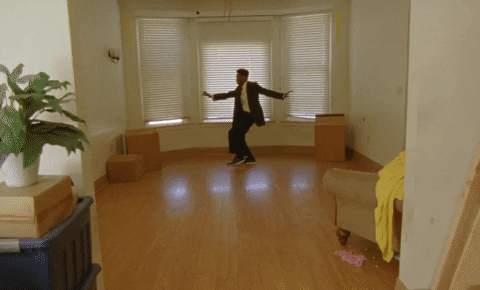 Dancing Alone GIF by Aaron Aye
Giphy
Emotions Are A Sign Of Strength

"Opening up their emotions."
"Being a man can be so lonely."
"if your struggling don't be afraid."- JillHardenerOfficial
Interest Can't Be Forced

"Not being interested in sports."- Klutzy_Growth1945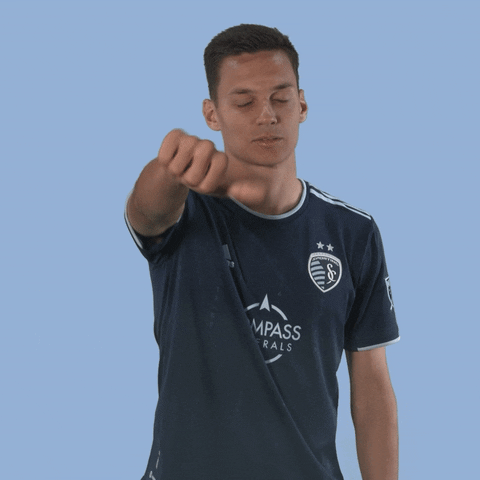 Major League Soccer No GIF by Sporting KC
Giphy
Many people have their opinions of what a "real man" should do and be.
Without any justification for that opinion whatsoever.
After all, it seems safe to agree that a "real man" couldn't care less what others think about their interests and hobbies, as long as they aren't bringing any harm to others.
Ideally, they might even be bringing others joy.
In movies and television, school reunions look like tons of fun.
Everybody attends and hilarity ensues.
But in real life, there is a lot of mystery surrounding these events.
Who plans them?
Who pays for them?
Why would anyone really go?
After decades start to pass, these people are really just strangers.
And it's also proof of aging.
Who needs other old people wandering around reminding you you're old?
Redditor Throwyz wanted to know why people chose to skip school reunions, so they asked:
"People who never went to their class reunions, why?"
My high school reunion was ok.
The sexy guys were still handsome.
That was all I cared about.
Who Cares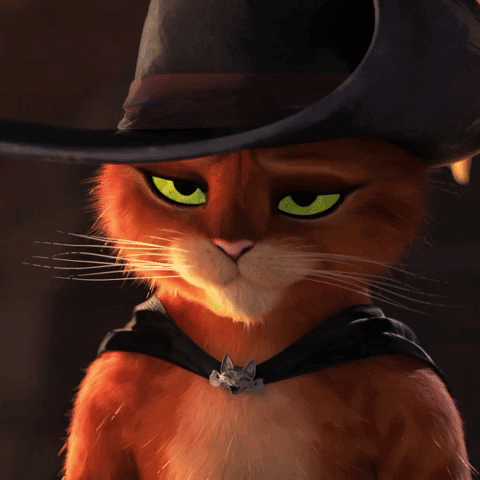 I Dont Care Shrug GIF by Puss In Boots
Giphy
"I don't care about the people I went to school with."
SnooLemons5609
"Same. Who cares. I stayed in touch with those I cared about. The end."
TinyNightLight
A Selective Process
"I keep in touch with the people from high school I want to keep in touch with. No need to go to a mediocre event and be judged by the others."
Leeser
"Living in the age of Facebook everyone I care about from high school knows what's going on in their lives already. Anyone I actually want to interact with I already do."
mousicle
The In-Crowd
"Didn't want to be there as a kid, so had no desire to return."
MahStonks
"This is the answer. I've skipped all of my class reunions and never regretted it."
"But one of my friends decided to go to a class reunion a few years back. He said it was amazing (or scary if you will) how quickly old group dynamics re-emerged, even 30-plus years later."
"The guys and gals who made up the 'in-crowd' back around 1988/89 had mainly peaked at 16. Everyone acted much more mature, obviously, but he said the whole affair got really cliquey really quick. Like I said, I never regretted not going."
Fresh-Hedgehog1895
Not Welcome
"First of all, I wasn't invited. I'm still as invisible to them as I was back then. Second of all, f**k those clowns."
Sweet_Platypus4981
"LOL, me too. I wasn't invited to the five-year reunion, and I still lived in the same town! I randomly worked with an old classmate, and she told me that the official list had me under 'could not find.' It was just so hilariously petty. I considered writing a note to suggest that they simply consult the local directory for my name but decided I didn't care enough."
ChangeTheFocus
Peaks and Lows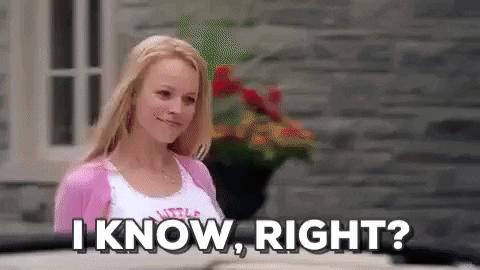 I Know Right Mean Girls GIF by filmeditor
Giphy
"I feel like reunions are for all the popular kids who peaked in high school who want to return to either gloat about how successful they are or to relive the 'good old days' if they weren't."
ScoutJulep
The popular kids always have to show up and show out.
Even when their lives fall apart.
Irrelevant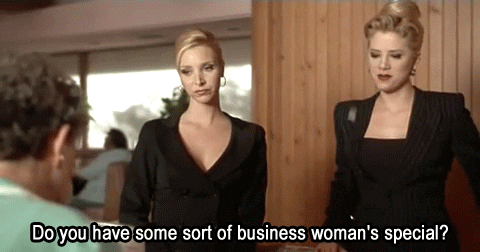 Romy And Micheles High School Reunion Interview GIF
Giphy
"Are class reunions a thing in the time of social media? We can find out everything we want from everyone we ever met should we choose to do so."
Lumpy-pad
Forget Them
"I stay in touch with my best buddies from high school and university, don't care enough about anyone else to make the effort of traveling for a reunion."
Bu**holeQuiver
"This indeed. Half of this thread is people going 'f**k those guys.' I literally don't care. Hope they're doing well in a general sense but if I wanted a follow-up, I would've gone after it sooner. I can't be ar*ed."
Hotemetoot
"Exactly the same reason for me. If I was still local, I probably would have gone, but it was not worth traveling almost 1000 miles round trip."
SharksFan1
Nightmares
"I was bullied, had my property vandalized repeatedly and permanently (my car was keyed to sh*t more than once), got in fights, had inappropriate comments made by teachers. Why the actual f**k would I travel out of state and pay hundreds of dollars for a ticket to be surrounded by those memories?"
Chaotic-NTRL
Didn't Know Most Of Them Then
"I graduated with 450 people and I didn't even know most of them then. I personally think class reunions are for people who want to brag about how much money they have or how great their kids are. Show off the new plastic surgery. Why the f**k would I go to something like that? Later losers!"
lunalovegood17
Never Look Back
"I hated HS, couldn't wait to get out, hated where I grew up, felt like a caged animal, and my life only got better after leaving there. Didn't look back and didn't want to look back. Now 55 and retired with lots of good years in front of me."
Important_Outcome_67
"This is relatable. Plus, I already know how all of those people from high school are doing-- they're all wasting away their lives in a shitty small town, still living out the same drama from 12 years ago. And I'd rather not hear all about their latest MLM bullsh**t. Enjoy your retirement!!"
Think_Doughnut628
The Quest
"Millennial here graduated from HS in the mid-to-late 00s."
"I'm still close with a core group of friends from HS. Those I'm not friends with, but still cordial acquaintances with, I keep up with through Facebook, which I'm slowly trying to remove from my life aside from my Quest 2 and looking at cat pics and vids on Instagram."
"I wasn't very popular in high school. I have some great friends from then, but I was also relentlessly bullied. Seeing as I can keep up with the positive parts of my life from then via just talking to my friends, why go back to the people who bullied me? I don't think about them anymore, I'd rather live my life without communicating with them."
tacobelmont
Decades Past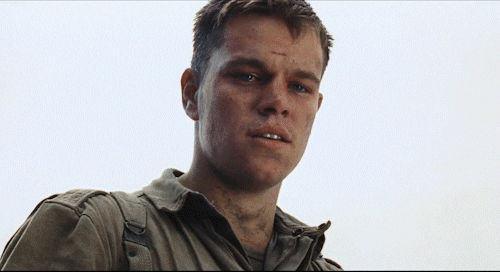 Aging Matt Damon GIF
Giphy
"I haven't spoken to a single person from my high school class in over 20 years. I never really liked many of them back then so I'm damn sure not wasting time going to a reunion. Also I never even got an invite."
Technick83
As time passes, you care less.
Wish others well, but you don't have to know them forever.
There are some wild medical conditions out there, and sometimes, I feel like we're never done learning about them.
It was just a few years ago that my brother told me about Cotard's delusion, a rare psychological disorder in which the person afflicted believes they are dead, immortal, or don't exist.
I didn't even believe him at first, but when I looked it up, it turned out to be a real thing (and I even based an entire short story around it).
A lot of crazy medical conditions sound like they are not real, but it turns out, they are. Redditors know this all too well and are ready to share the craziest medical conditions they've ever heard of.
It all started when Redditor TweekerAllWeeker asked:
"What is the craziest medical condition you've ever heard of?"
Frozen
"Fibrodysplasia ossificans progressiva (FOP) is a rare muskuloskeletal condition where, after birth and progressively through life, muscles and tendons are gradually transformed into bone (a process called ossification). This creates a second "skeleton" of extra bone, which makes movement impossible."
– yParticle
"Idk if it's real, but I heard people with FOP have to chose, at some point, the position they want to spend the rest of their life in, standing sitting or laying down."
– aoi4eg
"I saw a show about this when I was a kid and the whole idea still f**ks with me."
– Jaway66
You Thinking What I'm Thinking?
"There are conjoined twins (the Hogan sisters) who are attached at the head and their brains are attached. Each one can see through her sister's eyes. Each one can taste the food the other one is eating."
– Fun_in_Space
Fragility
"I met a guy who practically had eggshells for bones. He broke them about 50 times or so doing simple things like just sitting on a couch or brushing his teeth."
– Odd-Package-4713
"That'd be osteogenesis imperfecta type 3."
– crimpytoses
"My nephew has osteogenesis imperfecta and is almost 8yrs old. CPS got involved when he was a baby and hadn't been diagnosed yet, thinking there was abuse, which was so sad for my family. They later found out what it was and have made medical accommodations. Man, he's such a sweet, happy boy despite his condition. He hasn't known anything other than this his entire life, so for him pain is normal (which makes me so sad), but he is bright, engaging, and so very amazing in every way that I get pissed the f**k off that he's dealing with this."
– Purse_Whiskey
Life Span
"That disease that ages people at an insane rate that often kills it's sufferers before they turn 16. I think it's called progeria."
– MascotGuy2077
"That is a wild one, also the girl that looks 8 but is in her 20's, it's crazy as f**k."
– IThinkMyLegsAreBroke
"At my old place, two of the kids in the community had progeria. I'd only ever see them once a week at most, but they always seemed happy when I came across them; their family made a real effort to make their time count. I've always wondered how they grapple with the reality of their situation at their young age, though. How do you even bring that kind of subject up as a parent?"
– miniman03
Invasion Of The Body Snatchers
"The Capgras delusion: the person becomes inalterably convinced that someone close to them has been replaced by an imposter who has disguised him/herself so cleverly that they look identical to the replaced person."

""Yes, this woman looks and acts just like my wife and knows everything my wife would know. ...But she is an imposter disguised to fool me and I will have nothing to do with her.""

"It's funny to think about in some ways but would be absolutely terrifying to have."
– dr3rdeye
Facial Blindness
"This reminds me of a condition where people lose the ability to see faces. Their eyes work, they can see anything, but if it is or resembles a human face it gets turned in an undeterminable blur."
– random_sh*tter
"Faceblind. I have this. Brad Pitt has this. The worst part is when I wake up in the morning, look in the mirror, think "oh that's what I look like," then promptly forget my face 5 seconds later. I cannot point myself out in family photos."
– GodsCasino
"Prosopagnosia. It comes in varying degrees of severity. I have it. I have a lot of trouble recognizing people in unfamiliar contexts, like seeing your teacher at the grocery store. I have to see somebody a lot of times before I can recognize their face, unless they have some distinguishing feature (like my friend with a long beard). My friends tend to be people who look or dress distinctively, because it's so much easier for me to recognize them."
– linuxgeekmama
Cut It Off!
"Body integrity disphoria: people who desperately want to cut off a part of their body, a limb for instance. They have always been thought of as insane until someone decided to have a look at their brains and realised that the limb in question isn't registering in their brain. To them, it feels like an alien appendage was sewn to their body. I find that so fascinating."
– Deleted User
Is It Still There?
"Or the other way around, phantom limb syndrome. When one loses their limb but still feels itchiness or pain on that non-existent limb. They use mirror therapy which is quite interesting as well."
– trickydaze
Strange Immunity
"Knew a woman who couldn't conceive with her husband."
"He could theoretically get another woman pregnant, and she could theoretically get pregnant from another man, they just couldn't conceive together."

"He donated blood (maybe marrow) to her while she was being treated for cancer. This somehow made her body immune to his sperm."
"They wound up adopting a couple of kids."
– ShaolinDave79
Anti-Hydration
"Allergy to water. It's extremely rare, last I researched it I believe there were less than 10 documented cases. And yes, they are allergic to themselves. They can't drink straight water, typical hygiene is a huge no go, and even humidity can trigger bad reactions."
– KaliCalamity
"How do these poor people live…"
– Crackheadwithabrain
"Not well, and on a lot of antihistamines"
– KaliCalamity
"I knew one of those kids who has the disorder. His twin brother was diabetic, and I didn't believe him, but his parents confirmed it. His skin was constantly cracked and sloughing off. Poor kid. I felt so bad for him."
– arcticnerd
"How do they stay.... Hydrated? Do they have to drink insanely alkaline water? What about their blood? Like wtaf???"

– Grouchy-Place7327
"They can have small amounts of water, but at least in the documentary I saw, the couple of people it focused on usually stuck to things like juices and milk, as they're less reactive. The major danger is skin contact."
– KaliCalamity
Seeing Things
"My nephew had PFAPA (periodic fever, aphthous stomatitis, pharyngitis, adenitis). Basically he would get a very high fever every 3-4 weeks with no other symptoms other than the fever alone. One night when he was maybe 5 years old, he was going through an episode and called his mom (my sister) into his room. He told her that he was really scared because his bedroom was covered in bees. I guess the hallucinations aren't always fun."
"He had his tonsils and adenoids removed and that was the cure!"
– emjayholla
A Whole Different Perspective
"Synesthesia. A condition where your brain mixes up sensory signals."
"With this condition, one might be able to taste words, or certain numbers will always appear a specific color, or you might literally see music or smell something and feel as though you're being touched."
– ChaoTiKPranXter
"I can hear color. Sounds have different colors to me. This is especially true of people's voices. Barbra Streisand, for example, has a light amber voice."
– IoSonCalaf
"I have that! For a while I thought everyone did."
– RenegadeRabbit
It's surprising how many of these I've actually heard of (thanks to Grey's Anatomy) but that last one is completely new!