People Adopted Later In Life Share How Long It Took To Feel Like Family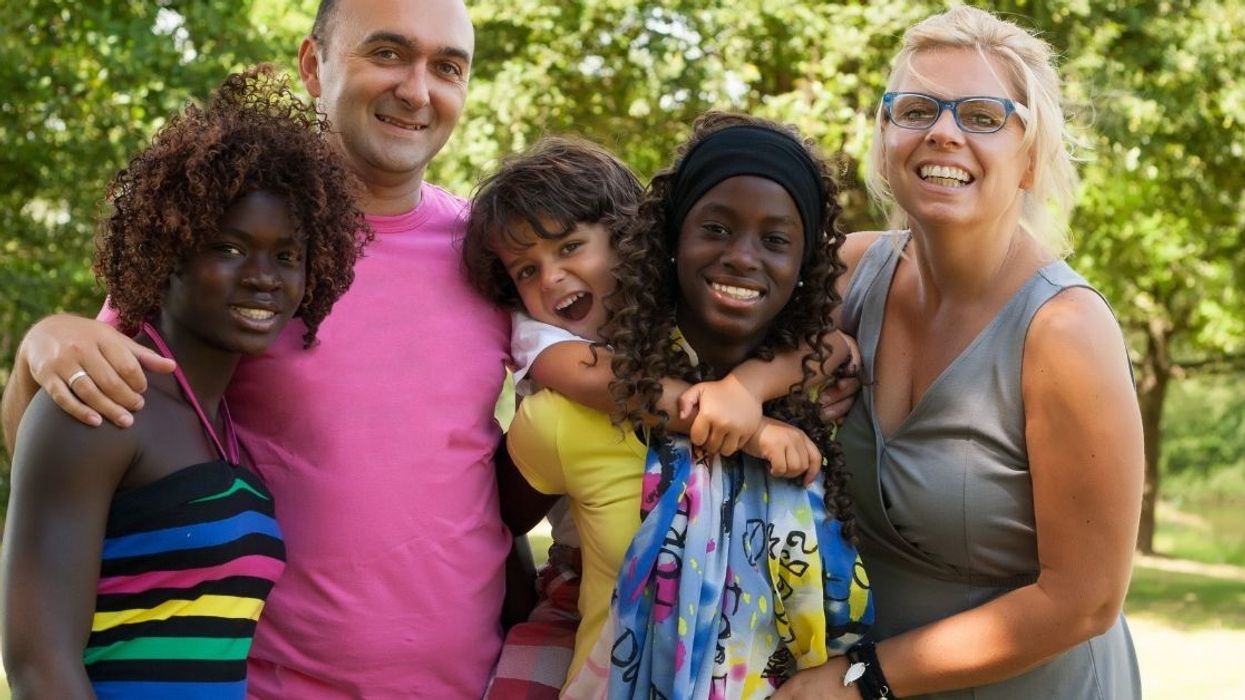 Adoption has been talked about a lot in the media lately, but it typically focuses on young children.
Have you ever wondered what adoption is like for older children?
Adoption is bound to be a different experience for someone who is old enough to remember and participate in the process in their own way.
A person who already has an established personality, fears, quirks, anxieties, etc... is surely going to experience the adoption process differently than an infant or very young child would.
But what does that look like?
---
Reddit asked:
"People who were adopted when they were old enough to remember it, how long did it take for your adopted family to feel like your family?"
Read on for the details Reddit users were willing to share about their adoptions.
Happy Tears
About 2 months, that's when I asked if I could call her mum, she cried and I felt bad because I didn't know happy tears were a thing when I was 5.
I'd been meeting them for about 6 months before that and the odd weekend sleepover to get to know them before I moved in, so by the time I actually lived there I was quite comfortable with them and looking forward to staying for good.
I'd lived with a foster family for a year but always knew it was temporary so never got too attached.
Permission For Food
About a week in when they told me I didn't have to ask permission every time I wanted food. I was like "Well, this is family."
My bio mom rarely had food in the house and when we did have food we had to ask for it before we were allowed to eat. Most of the time she said no. My next two foster homes were the same exact way so I thought that's just how they were. Wicked people.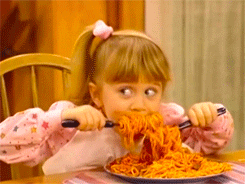 Giphy
The last and final home (mentioned above) was my maternal uncle and his wife. I didn't really know them up until I moved in. They were so confused as to why I asked for food first and barely ate when I did get it. I remember watching food network with them and saying something looked good. The next day all the ingredients were there and my uncle taught me to cook. After that I was the family chef and would whip up anything I could. They did a lot of good for me. And I'm still the best cook in the family.
All Together
I was about 9 years old when I was adopted. My sisters and my brother came with. At the time, I didn't realize just how crazy my new parents were for deciding to adopt all four of us at once. (Now that I'm older, I can safely say that we've given both of them absolute HELL all throughout our teenage years.) Honestly, not being separated from my siblings made the transition kind of seamless. We'd been in the foster care system for only about 8 months and were more or less oblivious to what was going on.

Then we were introduced to some people who wanted to be our new parents.
One week we were visiting these two nice people, the next we were living with them and visiting all our new relatives. I know that it might sound kind of bland, but there was maybe only a period of a couple weeks where I had to get comfortable with thinking of these strangers as family. Maybe it helped that I was a relatively dumb kid, or maybe my new family being so closely knit with each other helped. Hell, my new grandparents lived next door to us until we moved to a bigger house!
Confronting Dad
I was adopted at 11 and technically this happened just before. It's important to note I have trouble showing affection.
The day I realized I was really wanted was when my adoptive Dad got on a plane with me and flew over 2 states so I could confront my bio Dad. I wanted answers. In the end I asked him to give up parental rights as I could clearly see I had found a better family.
When you have one Dad standing back (but still close enough to protect you showing love) and another slumped, half drunk on a picnic table it's clear what the best option is.
After that I felt more relaxed as I knew I couldn't be sent back to my bio Dad (he was holding out his rights to stop the adoption) I didn't become affectionate per se, but I did start being more comfortable and sharing my dreams in life which often resulted in my Dad in the back yard doing dumb stuff with me like learning hoola hoop tricks because I wanted to join the circus.
So I guess the answer is from the start once I was adopted.
The Video
I was adopted by my foster family when I was five years old. I had been with them since I was a baby but I fully understood there was a difference between being a foster kid who called them mom and dad and being "their" kid. A lot of kids came in and out of the doors that called them mom and dad but I knew that if I was adopted it meant I got to stay.
This may sound harsh, but I sincerely appreciated it. When my parents were waiting to hear about the adoption my mom sat me down and we had a very tough conversation. I obviously don't remember the details but I do remember one thing. A yes to the adoption meant I could stay with them forever. A no meant that I would likely be moved to a new foster home. I remember hiding in my room when any new cars pulled up out front of our house because I so badly wanted to stay. My mom said she told me because she wanted me to have no doubt in my mind that, no matter if the court decided yes or no, they wanted and loved me.
Luckily for me (and I have to say this because I can feel the stares of my whole family if I don't: luckily for them too) the answer was yes.
I think when it clicked for me, really fully clicked, was when I was about 10-13 and I found an old VHS tape with my name on it. I put it in and it was my family. My mom, dad, brother and sister. They were all standing in front of the camera and they were talking about me. My older brother said something I'll never forget. "I have a little sister, her name is Ellyendra. I guess she isn't ours yet but we want to keep her. I really hope we get to cause I love her a lot."
That. Did. It. Knowing that this awkward 14 year old kid loved me so much he was willing to say that into a camera for a tape my parents planned to send with me if I couldn't be theirs. I was a mess. I still can barely watch it now without bursting into tears. My brother and I are about 12 years apart and we are the best of friends.
It definitely helped that all of my extended family felt the same too. Anytime anyone would say something or make a comment or even mention adoption -- my aunts were like vultures. It's the most amazing feeling ever. "Well that doesn't matter she is ours! Always has been!" Followed by crushing hugs from at least five people.
4th Time Is A Charm
I was 6, my sister 11. She took to them right away but it took me about 6 months, this is abnormally long but because they were the 4th family to try and adopt us I thought I was going back into foster care, so I had an irrational hatred of them for several months.
1st family was deemd "too religious" after the adoption agency found out they locked our toys in the garage because they were 'possessed by satan'. We were only allowed to listen to instrumental Christian music in the house and when the 'dad' found out my sister was interested in Egypt he made her sit at the dinner table and forced her to write 10 reasons why "Her Egyptian gods were better than his".
She was 10.

The system was going to let them adopt us til our foster mom locked the agents in a room and told them they weren't allowed to leave until they wrote 10 reasons why we should be adopted by them... got the point across real well! I remember the house smelling like that incense they use to 'ward off demons' too.
2nd family They ended up not liking us because I had too many trauma triggers and they couldn't figure out how to deal with our PTSD and gave us back.
3rd try, The family got caught with several types of drugs. (This was a biological family member who offered to take us in.)
Then, of course, the people who actually adopted us. I did attempt to sabotage that adoption during my 1st week there by telling my foster mom they hit me and I hated them. My sister told her I was lying - which I am now grateful for.14 years later I am very glad they adopted my sister and I.
- amarettu
Dating Advice
It took about a year for me. I didn't really feel like they were my family until I was 13 (I had met them at 12), and I asked my step sister for advice on how to ask a girl out. I know it sounds stupid but that was when it really clicked that they were family and I could trust them.
Never
It never did, sadly. It was just incompatibility even though I was very very young (a toddler less than two) and honestly we just never fit.
I don't love them and I never did. I wanted to so badly. They felt the same way, I am sure. I always wondered if I was broken until I had my own family and found my bio siblings. I felt it then. I didn't actually know I was adopted until 18.
We just had really different personalities. My adoptive family were loud sports people. Mother wanted a girly girl pageant queen like the rest of the women in her family line. I am a quiet reader who is super interested in frogs.
I left home at 17 and we haven't spoken to each other in years since I was 30-ish.
I wish them well.
I feel a very strong connection to my bio family that I found when I was 18. Not my bio parents (they're useless) but I found siblings with my same sense of humour and my niece is so much like me it is scary. I had adopted siblings, but they were always like strangers even though we grew up together.
A Horrific Attempt
I was adopted at 6. My adopted family took me to Walmart and a guy tried grabbing/kidnapping me. My older brothers beat the crap out of him; one grabbed a skateboard and hit the guy over the head then they kicked him and stomped on him while he was on the ground. That's when I knew my family cared about me.
Fantastic Grandparents
I was adopted from foster care at 14. I definitely didn't feel like a real member of the family until I had my own child. I guess that seems odd. Getting gifts and things really made me feel awkward when I was younger but having them drop everything when I had a baby and step in as fantastic grandparents sealed the deal.
My adoptive mother always thought of me as her own. She says the stork left me on the wrong doorstep and it took her a while to find me. Although she raised my with her husband, they got divorced when I was in my early 20's. He was a wonderful grandpa to my firstborn but he met someone else and dropped out of our lives because it made his new wife uncomfortable.
That was hard to lose a family again, but my mom remarried a wonderful man and he is awesome to my kids. At this point after 32 years, we just don't think about it. Occasionally something funny will happen, we will talk about something she has and we might talk about it being hereditary before we remember and laugh. No one would ever guess, people always see similarities. My kids don't know. I am not hiding it but it just doesn't come up.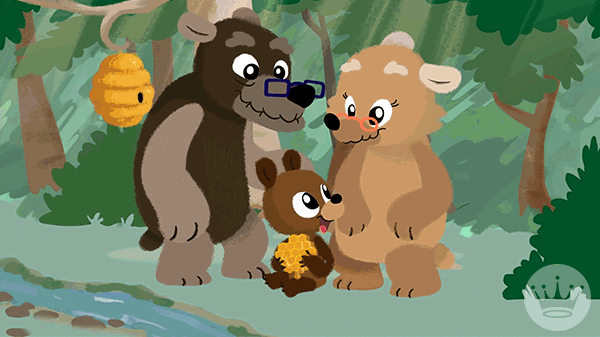 Giphy
The next question is usually about my bio parents. I talk to my father a few times a year. He had the option to keep me out of foster care but it just didn't work for him. My mom is a life long drug addict with a lengthy prison record for assault, terrorism, stalking, soliciting etc.
The first 12 years of my.life was horrific. I had no childhood. I visited her when I was 18, I thought maybe not having her child for the last 6 years would trigger something. She at first didn't remember having a child and then blamed me for her addictions. I walked away and have never looked back except to check in with her local pd every few years. She has a shopping cart that she parks near the station and they are all familiar with her.
I got very lucky to be adopted but I was a jerk at first. I had a lot of issues and truly belonging was hard.
Out Of State College
My aunt and uncle adopted me when I was 3 years old. What followed was years of emotional breakdowns, therapy, and social anxiety. For the longest time it never felt like I ever had or deserved a family, I eventually came to terms with me just in another living space. I did learn to love the family I was adopted into though. Around the time I was transferring colleges out of the state, my family was genuinely sad to see me leave and it kinda just hit me that these people actually loved me.

My late adoption caused long term self esteem issues, and this was the first time in my life I knew people could love and care about me. Everything my family did to accommodate me into our new home; therapy, letting me visit my birth parents, putting MY last name on the mailbox, and more was done out of complete love.
I'm 22 now and I'm going to be moving out in two months. I am very bad at expressing gratitude and I don't like hugging or talking to people but I'm doing literally all I can to try to convey that I love them. I've been looking bad at these last 19 years now and I feel horrible that I didn't believe they cared about me. I don't think they believe me when I tell them I love them. This is emotionally tolling on me but I'm gonna keep trying until I know they know.
- JoeBoco7
The stories aren't all heartwarming and happy, but they are all admirably vulnerable, honest, and eye opening.
Want to "know" more?

Sign up for the Knowable newsletter here.
Never miss another big, odd, funny or heartbreaking moment again.
Medicine is a difficult profession. Thanks to the wonder that is human nature, healthcare workers are subjected to incredible Darwin-award-winning scenarios daily, so it's no wonder that many of them feel the need to go home and scream into their pillows at night. From self-inflicted injuries to dangerous prescription misuses, these Redditors revealed the most facepalm-worthy patients they've ever encountered.
But be warned: They'll all leave you wondering how we've survived this long as a species.
In almost every interaction with a Karen, there will come a point where she (or he) will ask to speak to the manager. They seem to think that if they over others and just act a fool, they can get what they want—but the following managers REFUSED to let these Karens get away with their inconsiderate antics.
In the United States, it's no secret that sex education for minors is inconsistent at best.
But some people learned very unexpected stories about how babies were made, and those stories had a way of making a lasting impression.
Curious about other's stories, Redditor ILoveYourCat asked:
"How did you think babies were made when you were little?"
One Time's the Charm
​"I knew babies came from sex as a fairly young child. My parents never sugar-coated that. But for some reason, as a kid, I thought you only had to have sex once to have multiple pregnancies. I seriously didn't fix that misunderstanding until early middle school."
- Crazey1988
"At some point, when I finally accepted that you had to have sex to have a baby, I thought the only time people have sex was to make a baby, and it only took one time to get the job done."
"Then when I figured out teenagers were having sex, I thought you had to be married and have sex to make a baby, but then when my unmarried cousin got pregnant, I was just confused."
"But I was sure my parents only had sex four times, and then when my mom got pregnant with number five, I thought, 'Wow, they did it again.'"
- Raw_Combination_438
Stealing Storks
"A stork delivered them, of course. What the f**k, lol (laughing out loud)."
- Dells51
"Storks... I thought people trained them to steal babies from a factory and you would leave special treats on your doorstep as payment and encouragement for the stork to steal one for you."
"I was scared to death of birds for the longest time and would have a tantrum at the zoo when I saw a flamingo."
- No_Finish_3144
Young Conspiracy Theorist
"The government. I used to think that we lived in a totalitarian society and that the government was in complete control of everything."
- bebotak**t
"I thought the President sent people their babies when asked by mail."
- GustavoAlex7789
Scheduled Baby Delivery
"The women in my family explained to me at the age of six that a doctor calls you sometime after reaching adulthood at the age of 18 to schedule a baby delivery date."
"The husband either pays to schedule the appointment or the government does after verifying that you have been married and financially stable for quite some time."
- Lokikat00
Marital Kissing
"When two people kissed."
- Short-Reality7353
"I thought the same thing, but I understood that when my mom gave me a kiss, there was no risk. Being someone raised in a very Christian background, I assumed that when you got married, God made kissing a reproductive act."
"Since I made this assumption, I remember questioning why teenage pregnancy could possibly be an issue."
- meuserj
The Ultimate Christmas Gift
​"I thought Santa was bringing them."
- NorskoTheScorpion
"He was. I mean, Christmas comes but once a year..."
- Nouveauuuu
"I MAY NEVER ENJOY CHRISTMAS AGAIN."
- NorskoTheScorpion
A New Meaning to 'Forest Friends'
"When I used to ask my dad where I came from, he'd say he found me under a rock in the forest. Of course, I would go look for babies under rocks, too, but all I ever saw was dirt and those rolly-polly pill bug thingies."
"It was so gross thinking babies were just found THERE that I was actually relieved to find out how they were actually made!"
- melodie-artist
Pregnant By Proximity
"I thought women got pregnant by just being around a man, and I was always confused about what would happen if a woman still lived with her parents or dad after she's an adult."
- ILoveYourCat
Coming of Age Story
"I thought it was a 'just happens once you reach a certain age' sorta thing. As a woman, I was terrified because pregnancy sounds like the most awful thing, lol (laughing out loud)."
"(I know the end result is worth it but even as a 31-year-old, I'm like, nope.)"
- BansheeShriek
Sounds Plant-Based
"I thought they grew like a seed inside the mother's belly."
- maclaglen
"Technically, that's true."
- ManagementFresh4960
"Watermelon seeds."
- bravovice
"Well, not like that."
- ManagementFresh4960
The Power of Marriage
"My mum told me you couldn't have a baby if you weren't married. Note that she said 'couldn't', not 'shouldn't'."
"When my unmarried cousin was sleeping a lot my mum told my aunt 'she's having a baby'. I thought 'she can't be having a baby, she isn't married.'"
"A couple of weeks later she had an engagement party, quickly followed by a registry office wedding. She had a baby a few months later."
- MolassesInevitable53
Baby Trees
"I thought they grew on trees. True story."
- 8inchsalvatorre
"Baby trees, lol (laughing out loud)."
- ILoveYourCat
"I was surprised when I learned how it really happened, lol. I was like, 'You mean there are no trees?' And Mom just shook her head."
- 8inchsalvatorre
They Were Just There
"I don't recall a time where I gave the matter any thought without knowing the reality of it."
"Like, literally, until the day I was first introduced to the concept of birth, I don't think I cared where babies came from."
- N_Who
"Right, the little guys just EXISTED."
- Mizar97
Educated Is Best
"I asked my mom and she told me the truth."
"Educate your kids, folks. They can handle it."
- Bite_Me_23
Spontaneous Babies
"I didn't... They just showed up, honestly."
- badguywindow
"That's what I thought. I was terrified as a little kid that I'd wind up being a teenage mother because I thought it just happened spontaneously."
- dinosore
"Exactly what I thought would happen. Like one day you were just, boom, six months pregnant."
- badguywindow
While these responses might be funny, it's an important reminder of an area in the educational system that's often lacking.
But in the meantime, while the system's curriculum is getting sorted out, at least we can take comfort in the fact that we weren't alone in believing these tall tales.
One of life's many challenges to being successful and happy is to work hard and stay focused on our respective goals.
There are many obstacles that can discourage us, but persistence and a drive to overcome can be rewarding.
Unfortunately, there are some things that are simply beyond our control, and it has nothing to do with fate.
It's the qualities we're either born with or without that can impede us or prevent us from ever achieving what can only be seen as a pipe dream.
Curious to hear examples of one of life's cruelties, Redditor G00dR1ddance asked:

"How did your genetics f'k you over?"
These Redditors were unhappy with appearances.
Uncooperative Vision
"Lazy eye, and a total lack of depth perception."
– Crow_of_Judgem3nt
"Same. Do you struggle with driving? I just moved to a big city and I can't drive here bc navigating all the traffic is too hard with no depth perception. It's so scary!"
– Subnautica24

The Worst Parts
"Moms Family: Perfect teeth, male baldness. Dad's family: Terrible teeth, perfect hairline."
"Me: Sh**ty teeth, bald before 25. My 2 brothers: Perfect Teeth, Perfect Hairline."
"Feels FN bad."
– Yogannath
"They should all chip in for a trip for you to Turkey for a cheap hair transplant and dental work."
– turboprop123

Made For Farming
"All 4 grandparents were farmers. I look like I was bred to farm and f**k to make more little farm workers. Broad shoulders, big boobs, no waist, no @ss worth mentioning, and thick legs. I just look like I was bred to work forever until I die. 120 years ago."
– bwvdub

Stop With The Flattery
"I too am sturdily built. I am not tall but I am muscular and broad with the big boobs and the broad hips and sturdy legs. I could carry very heavy sacks of feed from when I was very small. My family nickname was 'the forklift truck', so that's.. nice."
– LibraryOfFoxes
Room For More

"My mother's OB said she had a pelvis 'you could drive a bus through'. I was a natural breach birth and share those genetics. You could host the last supper on my a** and have room for plus ones."
– Elephant_axis

These Redditors are living on borrowed time.
Cardiovascular Health
"Bad heart. I'm the first male in at least 4 generations to make it to 40. And that's only because I was finally properly diagnosed and treated. I wouldn't have made it to 35 if I didn't find the right cardiologist."
– socteachpugdad
"Bum ticker - dad's aorta exploded when I was 11 and my brother died from the second heart at 41. Just hoping to see my 60s."
– poontong

Being Kept At Bay
"I have a blood condition where I retain iron. It's slowly killing me. Destroyed my liver, pancreas, and led to a massive heart attack."
​"Fortunately, I live in the 21st century where modern medicine can keep me going with...bleeding."​
– Objective_Stick8335
"Sad Aspect" Of A Family
"Huntington's disease"

– alc1864

"My oldest uncle married a woman who had Huntington's, but they were very young and she wasn't symptomatic yet. In the 70s so no genetic testing or much public awareness. They had 5 daughters. My aunt and their eldest have long since passed away, and the remaining 4 are in various stages of the disease. It's always been a sad aspect of our family. A truly cruel disease."
– Wasyloosker12

BRCA Genes
"I'm BRCA2 positive, giving me roughly 74% chances of developing an incurable genetic breast cancer in my life. It also gives me about 22% of having an ovarian cancer."
"On the other side, double mastectomy lowers my chances to about 3%, but it should ideally be done before I reach 30. I will also need a hysterectomy in my 40s."
"I had 50/50 chance of getting the BRCA2 gene mutation so well, genetics did f'k me over!"
– PoutineMaker
Redditors share more of their crosses to bear in life after being blessed with these traits.
"I'm more attractive to mosquitoes than most people. If I'm out when mosquitoes are around, I end up covered in bites (which I'm also allergic to, so I end up with quarter sized welts that itch for daaaays after the fact)."
– p1013

It's sobering to realize the ailments your parents struggled with are starting to become our own to bear. ​
High blood pressure, arthritis, and predisposition to atherosclerosis are some of the undesirable parts of my family's genetic makeup that I never really thought about until I noticed how fatigued and in pain I've become with age.
Although I have so much gratitude for surviving every year I get to celebrate my birthday, getting old still sucks.