There are some events and pastimes in life that everyone can't get enough of, and I wish they would just go away.
For the life of me I sometimes cannot understand the things that make people satisfied.
I swear there are people who like newborns, could just stare at sparkly objects.
And for them that could be a full day.
We have to agree that there are some activities that have outlasted their prime.
Let's investigate...
RedditorWinstonChurchillinwanted to hear all the popular things that need to come to end soon, but too many people won't let them die. They asked:
"What do others enjoy that you find painfully boring?"
---
Sports. All sports. Not my tea. And after all the controversies and injuries, haven't we seen enough?
Going Places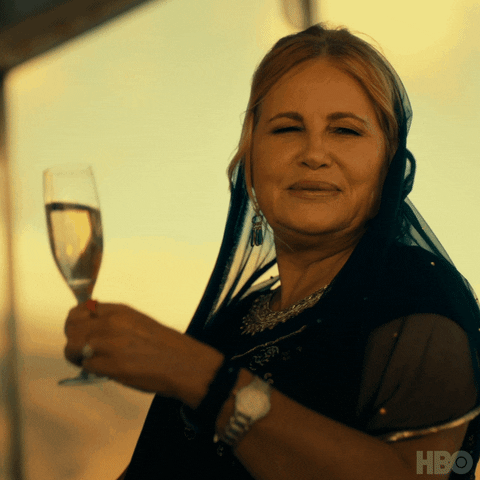 Happy Jennifer Coolidge GIF by HBO
Giphy
"Going on vacation and not exploring the area. So many people I know just want to sit at the beach or pool or just shop all the time. If I'm going somewhere new, or even slightly familiar, I'm going to places I can't at home."
thatsaSagittarius
Who Cares?
"Anything that has to do with celebrities outside of what projects they are currently working on. Oh god, my friend's wife is the worst. We were watching the Superbowl and she's more excited about which players wife is sitting next to who than we are about the game."
"The whole damn game she's rambling on about whatever the f**k it was the girlfriend or wives or kids of the players were up to over the last year. And it isn't just football, its always about what famous person's kids went to the school her dad's friend teaches at or what local restaurant her friend saw some famous person's girlfriend's brother at. WHO THE F**K CARES!?"
hotrock3
I've Stopped Listening
"Talking about someone I will never meet or get to know well. When the story doesn't even involve the speaker or anyone I know, I most likely will not be able to remember any of the information. I'm just so absolutely not interested in strangers."
Agonist28
"Yes! Especially the minute they start going 'so and so talked to such and such who met him…' You bet by the time they mention the third person, I've tuned out."
Delta_Eridani
Same Game
"Sport games like FiFa."
Dark_Angel45
"Same crap different year at its best. yeah how about you guys hype it up for 2 months before the game launches and preorder it then cry how bad the game is giving us more publicity and also pay 10 bucks if you wanna play this new mode."
salt_pizza9491
"I basically play sports games only when there's company around. For me they are for casual playing with the group of friends on the couch. They are not bad (ok few last EA games are like shi*) but i cant play them alone. Thats whats story games are for."
larini_vjetrovi
Boring!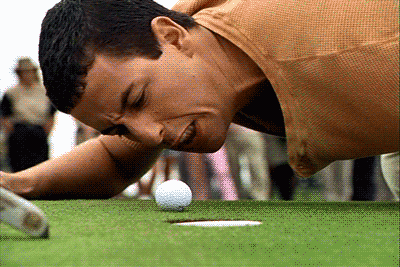 Adam Sandler Golf GIF
Giphy
"Watching golf."
erichmich
"Like watching paint dry. Ha."
Icy_Opening_8078
HOW did golf ever become a thing? I'm asleep at mini golf, never mind professional.
Nemo Tales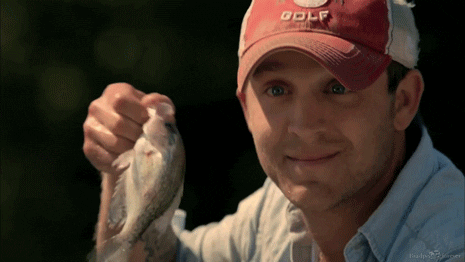 justin moore fish GIF
Giphy
"Fishing."
mtwstr
"I only go fishing if I'm gonna be eating it for dinner."
CrispyMilk69
I like Fiction
"Reality tv, especially talent shows. You have the out-of-touch, famous judges trying to look relative and at least one that overdoes the whole angry person schtick, the less talented contestants that try to use tear jerk background stories (with the obligatory sad background music) to win over viewers and some occurrence later on that is supposed to make us feel all uplifted. And for some reason, they all seem to be hosted by presenters with the most punchable faces imaginable."
BudovicLagman
Buy a house!
"Weddings."
Tasty-Bee-8339
"God yes. I am a 50 year old happily married middle class woman and I hate weddings. Boring! What a waste of money. Have a small service of your choice and then a party. And all of the stupid trends with favors and photo booths and the crappy DJs (I live in Oklahoma — they're all crappy). Feh. Spend it on the honeymoon! Buy a house!"
Mouse-Direct
All of it!!
"Everything pretty much. I've got ADHD. Even most video games are boring to me. The only thing I love is learning new stuff. But sadly, not in the depth. The result is that I know A LOT, but I don't know anything that could be used as a tool to make money, sadly. For example i know basic orbital mechanics, and at the same time how cyber criminals work."
"Also i know history, mathematics, basic chemistry, biomechanics of human body, dietary stuff. A bit of programming and CS. Psychology. Know quite a bit about politics, geography etc. I just wish i could concentrate more on one thing, so I can actually monetize my talents."
Better_Ad7376
Chat it Up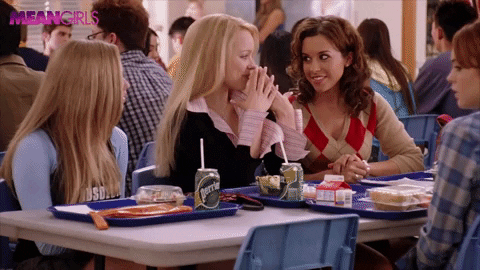 Mean Girls Gossip GIF by Paramount Movies
Giphy
"Small talk, Gossip, or constant social interaction."
REDDIT
"To me there is a huge difference between small talk and social interaction. Social interaction between me and a friend is almost never small talk. And I freaking hate small talk, though I like to socialize with friends."
Comfortable_Novel_89
Immaturity
"Fart jokes... even from middle school, the whole class will crack up if someone does the armpit fart thing, never made me laugh... and its not like I'm too uptight or sophisticated or anything, I'll laugh and have laughed for way more childish and immature jokes, guess I'm just immune to them particularly."
Not_Titan_Ananth
Silence is Golden
"Workplace small talk. 'Hey, it's Wednesday.' 'Yep, two more days until Friday.' 'Haha, yeah. I have coffee.' 'Me too.' So relieved I work from home now and don't have to listen to that inane prattle anymore."
HawaiianShirtsOR
"Same. I find it very hard to strike up a conversation but I can keep one going as long as everyone has something to talk about. I love talking to new people but I'm awful at starting up the chat."
Northerleyfire
We're Sort of Listening...
"Podcasts. So often it's just people chatting who have an opinion. Yes, the creators read something about the topic they want to talk about, but it often is dumbed down/an interpretation by them. And it often becomes just a stream of thoughts. I'd much rather hear a good audiobook (and I do that a lot). And yes I realise there are podcasts that are well structured and sourced, but then they are so close to an audiobook again, that I don't really see the purpose of a podcast."
Nordseefische
Heart Day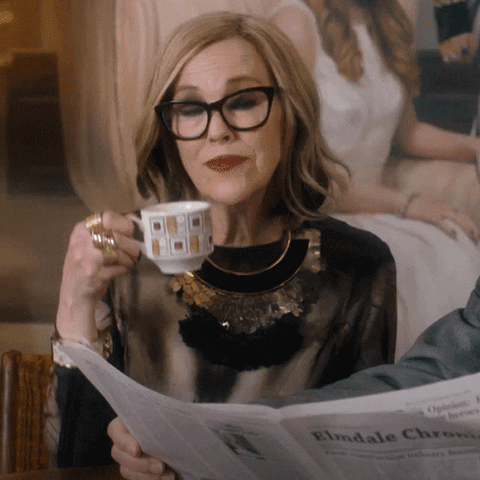 Valentines Day Love GIF by CBC
Giphy
"Valentine's Day."
welshegg
"I only like the chocolates. Anything els about it is boring. You can do whatever you do that day every day."
Luuk__5736
Out of Attendance
"Church services. Specifically, catholic mass. My family LOVES attending mass, not just on Sundays, but on obscure high holy days, on weekdays, on vacation weekdays - I find mass incredibly dull, snd boring, snd slightly gross ( coughing lady giving out communion, having to shake hands with people who just sneezed or were scratching, ewww)."
Appropriate-Access88
LOL - NOT!
"Sitcoms."
Tremor_Sense
"There was a sitcom that looked really funny to me. Watched half of the first episode with laugh tracks. And it just made me feel nothing over jokes I would normally be laughing my ass off at. They ruin the show I don't get why they used to be so common."
Kye_ThePie
Let's Play Card
"Chess. I'm an avid board flipper with my son. I make 6 moves, then flip the board and pieces in the air, and say 'Jesus Sam! You win! I can't f**king stand it anymore!'"
Hebshesh
"I started playing speed chess when I got bored of regular. You have 10 seconds to make a move or its the other person's turn. <My own version.>"
willb003
Spewing
"Tik Tok."
Spiffynitsua
"I hate Tik Tok with a passion. My wife recently discovered it, and is hooked. I don't understand the fascination with watching random people spewing their bulls**t. I wonder if our marriage will prevail."
non_toro
Toilet Waters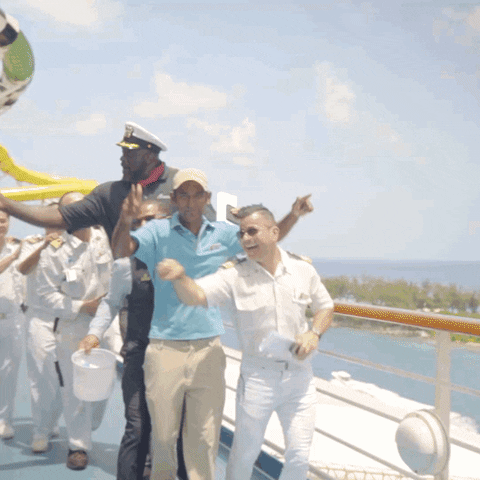 Dance Dancing GIF by Carnival Cruise Line
Giphy
"Cruises."
macaronsforeveryone
"Lol... went to one 2 years ago that left from Miami to the Bahamas, it was a floating toilet with golden corral food, I didn't really enjoy much really except for being in Nassau for like 6 hours."
manlyheman
So Dumb...
"Watching The Bachelor or Bachelorette. I am always dumber after attempting to watch those shows."
Thick_Panties_Tatas
"Ha! 100% agree! But, I have a lovely wife, who is intelligent, who watches this at times. We share the tv and watch things together. I watch football and sports. She watches HGTV and this stuff. It's a give and take to a lovely marriage."
Thick_Panties_Tatas
Sorry, but gossip will never get old. I love it. I live for it. Tell me more...
Want to "know" more?
Sign up for the Knowable newsletter here.

Never miss another big, odd, funny or heartbreaking moment again.