People Debate If They'd Want The Ability To Speak Every Language Or Play Every Musical Instrument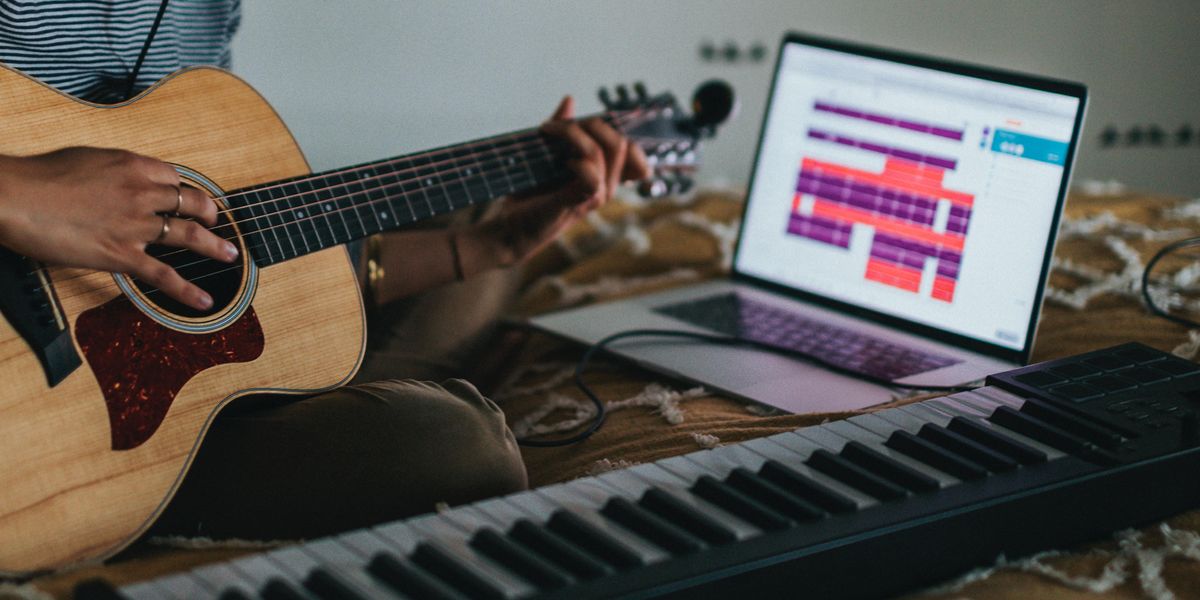 People are often impressed by those who are multilingual–mainly because they can't imagine having the ability to communicate with others in different languages themselves.
Equally respected individuals are those who can play multiple musical instruments. Sure, playing the piano alone is impressive. But if a pianist can also play the bass and drums–essentially being their own one-person band–that is also a major wow factor.
So if you had the option to have the capacity for one or the other, which would it be?
---
That is the query Redditor MrJoelDude posed online, asking:

"Would you rather be the best at speaking every language or be the best at playing every instrument? Why?"
Things kicked off with wisecracks.
Musical Lingo
"does either skill require upkeep of any kind?"
"will these skills diminish if I don't keep them sharp?"
– dae_giovanni

As In "Be Flat"

"No they will Bb."
– wizecrafter
"Pack it up folks the comment section has been won."
– G-Mang
The Hits Keep Coming
"He's A natural."
– snakemaster77
"I C what you did there."
– Danysco
But, seriously, folks.
Here's what music lovers had to say.
An Introvert Responds

"Ooh, that's tough. Speaking every language would be so amazing, because you could communicate with literally anyone. You could talk to anyone on the whole planet, and I bet you could also get a fantastic, well-paid job with that skill."
"But I don't like people all that much. I'd find it much more personally satisfying to be able to be able to play any instrument. How amazing it would be, to be able to express myself with any instrument that exists. You could also be a musician and that would be way better for me than being an interpreter. So I'd have to go with that."
– IroniesOfPeace

Musical Dreamer
"As a professional translator with musical aspirations, this is one of the hardest questions for me. Obviously, the languages would make me the most useful person in the office and I'd be set for life, but being able to play every instrument has been a dream of mine since I was a kid and it would allow me to make all the music I've always wanted to but didn't know anyone with the right skills and interests."
– MrLuxarina

Solo Endeavor
"Instrument. I am scared of social interaction."
– Hannah_Halfblood

What Legends Are Made Of
"Also great to learn if you're highly social and want fans the world over. I don't think people realize the significance of this premise. You'd be the very best in the world at every musical instrument. Better than Hendrix, Page, Clapton, SRV, Chuck Berry, David Gilmour, Van Halen, Prince, Mark Knopfler etc. at the guitar."
"Better than Mozart, Beethoven, Chopin, Debussy, Thelonious Monk, Kieth Jarrett, Duke, Art Tatum, and every 9 year old prodigy ever at piano. Better than Miles at the trumpet and Coltrane at the sax. Better than Gene Krupa, Stewart Copeland, John Bonham, Danny Carey, Neil Peart, Buddy Rich, etc. at the drums. Better than Les Claypool, Jaco Pastorius, Mingus, Bootsy Collins, Wooten, Cliff Burton, Geddy Lee at the bass. All at the same time."
"You could easily make it as a studio or live session musician but if that musical ability came with a bit of songwriting/compositional talent/luck than you could release some of the greatest music ever. Nobody who has a legitimate discography of some of the greatest music ever remains a nobody for long—especially in the age of the internet."
"Obviously one could make an argument that songwriting ability matters far more than raw musicianship and that person would probably point to artists like The Beatles and Kurt Cobain who were far from the greatest musicians of their respective ages—or any age—but still managed to write timeless, classic, hit music, but raw musicianship can still go a long way in allowing one to manifest one's creativity."
– thebenetar
The art of language spoke to these Redditors.

Hear Me Roar
"Speak every language. I've always wanted to speak T-Rex."
– TannedCroissant

Ancient Manuscripts
"Language. If it's every language, it means I could speak dead languages and translate some of the oldest texts in the world. That would be super cool."
– Terradactyl87

The Benefits
"I am a world traveling professional musician. I can play a handful of instruments but I can only speak one language. To have access to a foreign language while abroad in say ,India where there many. Would be a super power. To sing to people in there own tounges everywhere I go would be a treasure to myself and my audience. The absolute hardest and most dangerous part about traveling the world is not knowing the language."
– GobNarley

Would Be Outta This World
"Every language because I would dress like C-3PO and mess with people."
– Complex49

Because I love to travel, I would prefer the ability to speak multiple languages.
But either way, the ability to speak different languages or play different instruments are great options.
Since communication has the powerful potential to bring people from different backgrounds together–whether through the universal appeal of music or through common language–it could greatly benefit much of humanity.