80s & 90s Kids Share What Childhood Slang They Wish Would Catch On Again
There's never a dull moment when you work as a taxi driver. You just never know who you're going to pick up next or what secrets they'll let slip out. Oftentimes, it's the passengers who seem the most harmless who have the darkest things to share. Here are some of the juiciest secrets taxi drivers have overheard while on the job.
While there is still a lot that we don't know, like how to cure cancer and other illnesses, it's undeniable that modern medicine has come a long way.
So much so, there are many illnesses people get today that likely would have killed them without modern medical attention, antibiotics, and perhaps even surgery.
Redditor Inhalegoods**t asked:
"If it wasn't for modern medicine, what [would have] killed you?"
Chest Colds
"Pneumonia and Bronchitis."
- Coveinant
"Me too at five years old. I was hospitalized for days."
- Misspuddintane
Premature Birth
"I was born eight weeks early in 1973. I weighed three pounds. I'm lucky to be here."
- doggofurever
Anaphylaxis with Milk
"Milk…"
"I was born with something nobody really knows about because it's really rare. It's called Galactosemia, and it's basically like being lactose intolerant, but it's worse."
"If I had milk, I could die. When I was born, they didn't know I had it, so my mom gave me milk just like a normal baby, and I threw up and started to become unconscious."
"My mom did CPR on me three times, and I spent weeks in the hospital as a newborn just to recover from a single sip of milk."
- bubbling_b***h
Guillian Barre Syndrome
"Guillian Barre Syndrome."
"My immune system turned against my nervous system. Think of your nerves as wires; mine got stripped of the myelin, which is like the insulation."
"Six weeks in the hospital and four years later, walking is difficult with zero feeling in my feet."
"My doctors and people I've talked to say they are mostly better after a couple of weeks. I spent that much time just having a nurse clean my bedpan."
- axendo
Early-Onset Diabetes
"Diabetic coma at the age of seven."
- 011_0108_180
"That's how my son would've gone at the age of three… but don't worry, we've been 10 years from a cure for almost 50 years…"
- UnicornGlitterZombie
Wisdom Tooth Troubles
"My wisdom tooth came in, got infected, and the infection was spreading towards my brain."
- ParsnipRude8503
"It's actually really amazing that your teeth and gums can affect both your brain and heart. I'm 23 and only recently learned this."
- Kingpinfanatic
HIV
"HIV."
- Ginshed
"Ufffff, this."
- Kaste90
"I've told my son that when I was his age, getting AIDS literally meant that you were going to die soon."
"It seems as far back to him as Polio wards seemed to me."
- Ginshed
Bee Sting
"I was driving down the freeway and a bee flew in through the window, directly into my neck, immediately driving its stinger into my neck. I'm extremely allergic to all bees, wasps, and hornets."
"I was in between towns. I was 20 to 30 mins from the town and last hospital where I came from and at least 30 minutes from the next town and hospital. I immediately started to swell where it hit me, and within seconds I was barely able to breathe."
"I managed to pull over on a turnout and suddenly recalled I luckily had my friend's extra Epi-pen in the glove box he had left behind. I jammed it into my knee and injected it. I passed out and woke up minutes later, heart racing like crazy, but breathing again."
- Different_Ad9336
Childbirth Complications
"I wouldn't have ever even been born because my mother would've died in childbirth with my brother."
- maplestriker
"Same for me, my mom had to have both my sister and myself removed as she couldn't give birth the traditional way."
- uitSCHOT
Hit By a Car
"Getting run over, three times, in the same year."
- Vast_Cartographer830
"I'm usually not one for victim blaming, but three times within a year? You gotta be more careful of the traffic, man."
- bodopi
"Getting run over three times over your entire lifetime is way too many times."
"Twice would be too many."
- KypDurronn
Basic Eyesight Needs
"Honestly, probably just the fact that I can't see more than a foot in front of my face."
- quirkytorch
"Shut. Up. My glasses broke two days ago. My repair kit should be here from Amazon tomorrow."
"Update: I CAN SEE I CAN SEE. ALL FIXED PRAISE GOD HALLELUJAH I CAN SEE. Praise Amazon too, I guess."
- sabboom
"If you can afford it, I would highly recommend a second pair of dirt cheap glasses. I used to wear glasses years ago and oh man, did that second pair save me so many times."
- nagesagi
Bacterial Infections
"A bacterial infection, for sure."
- idea_maxx_7777
"I got a skin infection in a small cut, cellulitis. I thought the swelling and itching was just a bug bite because I'm moderately allergic. Without IV antibiotics in the ER, I would have gone septic and died within a few hours after realizing something was actually wrong."
- 3aCurlyGirl
Ear Infections
"Childhood ear infections."
- hungrydruid
"This is a good one. I used to get them almost monthly, then mysteriously stopped after seven or eight years of being constantly ill."
- scalyreptilething
Asthma
"Probably asthma. If not, then breast cancer would've for sure."
- emotional_lemon8
"I wouldn't have made it to my fifth birthday due to asthma without modern medicine. Even still, the priest at the Catholic hospital I was in wanted to perform last rights on me due to the severity of one of my attacks. My mom refused them and I pulled through."
"By the time I hit puberty, I had outgrown it, and it's all just a hazy memory."
"As to breast cancer, my grandmother beat it twice and lived to 91 and died of completely unrelated natural causes thanks to modern medicine. I wish the same for you!"
- CBus66OR
Solved by Gatorade
"Dysentery."
"Most people back in the day died from diarrhea alone because it would f**k up the inside of their intestines and ruin their water retention, i.e. you dehydrate faster and easier and can't drink enough to fix it, which gives lighter diseases like the flu a chance to go for the kill."
"The funniest thing about the disease is the fact that it ravaged human populations for eons, and the solution is fundamentally Gatorade. It was comprised of readily-available resources we always had access to, but it wasn't until relatively recently that we had a strong enough understanding of nutrition, the human body, and medicine to realize we could literally just slap some flavored saltwater and electrolytes together and help somebody."
- SleeplessS**tposter
Modern medicine clearly has come a long way and millions of people over time, but it will be interesting to see how much more we can say has been saved in the next ten years.
Food poisoning can hit you at any time and no one's immune.
All it takes is one horrific experience for you to swear off certain types of dishes, cuisine, or restaurants for good–even if you craved them before.
Even the foods you prepare in your own kitchen and consume can give you a night spent on the bathroom floor due to casual negligence like failing to inspect the expiration date on packaged foods or undercooking meat.
Strangers shared their microbe-attack experiences after Redditor Plastickfantastick asked:

"What's that food that gave you food poisoning?"
Warning: these examples are extremely graphic. Do not read before eating if you have a weak stomach.
These Redditors never thought twice about what they were eating before realizing they were about to have a bad food encounter.
Bad Diner Chicken
"Fried chicken from a Kmart diner back in '97. Got it before a shift at my job, an hour later, explosive vomiting and diarrhea at my job . Those poor bastards."
– Graehaus
History Of Digestive Violence
"Improperly cooked and/or poorly sourced shrimp, in a Thai dish I usually love from our go-to takeout place. Last week. Minor case. Seattle."
"E. coli lettuce. 2005. Not as minor. San Mateo."
"Orange Julius. 1988. Required a trip to the ER. One night in the hospital. Prior to, I had no idea the human body could emit liquids with such sustained force and in such quantities. Great Falls, Montana."
– ifollowthisstuff

Microbial Passengers
"Egg salad sandwich from a truck stop. Ended up getting worms who transformed my body into a stronger person. But then my friends shrunk themselves down and got rid of them…"
– throwing_this_sh*t_

Red flags were missed here.
Hardly Boiled Egg

"I ate a questionable hard boiled egg and barfed so hard I slipped a disc in my back and couldn't walk for over a month. Eventually I had been away from my sh**ty retail job for so long, I had a full on meltdown at the thought of going back. I quit and got a way better job with more freedom, less stress, and decent pay for how little I work. It's awesome. That stupid egg changed my whole damn life."
– edie_the_egg_lady

Barely Frozen Pizza
"Frozen pizza that hadn't stayed frozen the entire time. My grocery store, that I no longer patronize, is very cheap and runs their freezers a bit too warm and has no problem tossing thawed or expired things back on the shelf."
"This pizza had odd ice crystals inside the plastic pouch that I had never seen before, that should have been the tip-off, but I baked the thing and it seemed fine before and after, like no discoloration or smell."
"But that thing came out both ends at around 2AM I barely made it to the bathroom."
– Kinetic_Kill_Vehicle

The Sadist
"Coconut shrimp from a Chinese place by my old place. Every time I went to that place, I got sick. Started going there to take a sick day. Still kept eating those tasty shrimps and getting sick."
"9/10, would eat those tasty little bastards again."
– Abadatha

Some were able to make it to the bathroom amidst their bowel distress.
Others, unfortunately, didn't.
Have It Your Way
"Burger King"
"me, my wife and 3 kids all fighting for one toilet."
– TrailerParkPrepper
"it's always burger king man 😭"
"one time I had a horrible ear infection and after I ate burger king i somehow ended up with a stomach infection as well."
"like what the F'K burger king. the smell of a womper gives me anxiety now lmao."
– beecycle
Emergency Stop
"It wasn't food poisoning, but it was a bad time. We had gone about an hour away to a nice restaurant, and I knew the salad dressing wasn't right- I even asked about it. They said it was fine, but not 20 minutes out, I had a problem. I have never before in my life felt like I was going to have no choice in the matter as to what was about to pass through my lowest sphincter. I pointed at a lone Walgreens that I knew was going to be my only choice at all between the points, and my husband stopped. I believe I uttered, 'Bathroom.'"
"It was almost closing, and I said nothing more as I left the car. I beelined to the bathroom and proceeded to experience my bowels expelling so much product with so much fluid I'm pretty sure I passed things I only thought about eating or drinking. I passed things my husband ate. I passed things I ate in other lives, in other realms, in other existences. For a brief moment, I defied physics and created matter from nothing. Every video I ever saw of oil being drained from cars, pipes being cleared of muck, and farmers towing old tires through backed up culverts flashed before my eyes. I had to flush out of fear of the pile getting too big. I was literally laughing at myself, which I am certain the kind workers vacuuming the hallway could hear- along with my underwater bassoon solo- as they patiently waited for me to leave, so they could close."
"It was probably 10:20 when I left that bathroom with as much pride as I could muster, patting the sweat off my brow as that smell followed me to the front of the store. Everyone avoided me, but watched from a distance with what I like to think was some sort of awe. I walked out, hearing the lock thrown behind me with speed and agility never before seen from a chain pharmacy employee, and briefly wondered if they thought that through- the door was the best way to remove the smell. I suppose having had twenty minutes to discuss it, they considered it more valuable to remove the creator of the smell than the smell itself. But I digress."
"I walked over to the car, my husband in the drivers seat, no real clue what was going on other than a 30 minute bathroom break. I opened the door, gracefully (but maybe slightly gingerly) got into the car, looked him in his concerned eyes, took his hands, and calmly said, 'Well, we can never go back there again.'"
– danceswithsockson

Rumbly In My Tumbly
"Not necessarily food poisoning, but I ate a pressed Cuban sandwich one time that ended up making me leave my underwear and shorts on a dirt road somewhere in Florida."
"Felt a rumbly in my tumbly while driving from Tampa to Destin and next thing you know I just sh*t all over myself. Thank god I happened to have a change of clothes."
– Emergency_Flounder58

Unpleasant Drive Home
"French Dip from Perkins in Blytheville, Arkansas around 2002."
"Was in town from 3 hours away for a job. Did job, grabbed lunch at Perkins."
"Started driving home. Mind you, there's nothing but farms between Blytheville and home. Hour into the drive I'm sweating and not feeling great. Chalk it up to Arkansas heat and my sh**ty car's sh**tier air conditioning."
"Feel a fart coming. Feels like a doozy, so being a man in my mid-20's i give it some back pressure for bigger sound for a laugh."
"….annnnd i force-fed my pants a liter of liquid feces and had to sit in it for the remaining hot, humid 2 hours home."
"(Bonus: car was stick shift, so got to slosh my shame around every time i used the clutch)"
– Moist_When_It_Counts

After prom, I suggested my group of friends to go to a fancy Beverly Hills restaurant for some prime rib, and they were all in.
I was the only one who chose creamed spinach as a side while everyone else had mashed potatoes. I should've gone with the majority.
Something about my creamed spinach didn't taste right, but I figured a fancy restaurant could never serve up poor quality dishes.
I could've had a stomach flu, perhaps. When I got home after dinner, I immediately bee-lined over to the bathroom and projectile-vomited my fancy meal.
The worst part was when my older brother woke up from the sounds coming from the bathroom late at night and scolded me for underage-drinking when I had not been doing that.
Geez, kick a man while he's down.

Anyway, it was a great prom. The dinner, not-so-much.
There's an old saying which says "a team is only as strong as their weakest link."
However, if the team loses a game or competition, in most cases their loss can't be blamed solely on whomever that unlucky individual is.
As it's the team's job to work together and lift up their struggling teammates.
In other cases, however, one individual can be blamed for the misfortune or bad luck of one or more people.
As it was their poor judgment or bad decisions that put them and everyone else in the unfair, unfortunate situations they now find themselves in.
Redditor KeanKho was eager to hear cases of one person ruining things for everyone, leading them to ask:
"What was ruined for everyone by one single person?"
A Penguin?!
"My primary school used to do relatively frequent trips to a local zoo, until one boy decided to vault the fence and punch a penguin."
"I wish I was joking."- eighttesticles
No One Likes A Snitch...
"I'm a contractor and I work in different kinds of plants and mills."
"In one mill I worked at, we had a gravy job, two hours of easy work, and get paid for twelve hours."
"Well, one guy decided he was going to charge them for sixteen, and now we get two hours for the job."- Juggalo13XIII
A Chaperone Has One Job...
"The elementary school I went to let 6th graders go on an overnight trip to a lodge where we could go skiing and snow tubing."
"My dad volunteered as a parent and was 'supervising' by letting me and 5 other girls pile on top of one tube down a steep hill and we all went flying."
"Two of the girls busted their arms when we all landed in a pile."
"It looked like a cartoon."
"Anyway, after that no more sleep overs at the lodge and tale has it 30 years later everyone at the school still blames my dad lol."- Carol_Pilbasian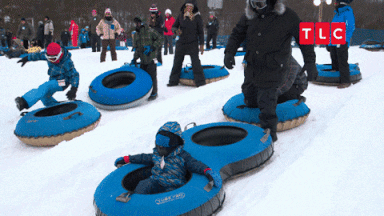 Sledding Cake Boss GIF by TLC
Giphy
On The Other Hand, Better Safe Than Sorry?
"Not having to take your shoes off before boarding a plane."
"F*ck you, Richard Reid."- DonRicardo1958
"The guy who attempted to smuggle a bomb in his shoe in 2001."
"Now we all have to suffer taking our shoes off at airport security every damn time we fly."- Plus-Statistician80
Those Boots Were Made For Walking...
"I worked as a park maintenance groundskeeper for Parks & Recreation"
"No it is not like the show."
"At a previous job, we got full uniforms."
"Shirts, pants, hats, hoodies, winter coveralls, winter coats, gloves."
"But we don't get shoes or boots."
"Turns out a couple of years before I was hired on, they used to give boots."
"But one guy would take his boots and sell them, then request a replacement, then sell those."
"He did this about 20 times before anybody caught on because of municipal bureaucracy being slow to notice."
"When they caught on, they stopped giving out boots to their employees."- Corgiboom2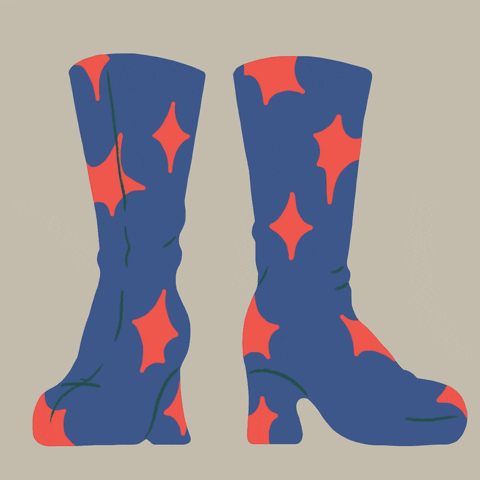 boots dancing GIF by Sara Andreasson
Giphy
Maybe CPR Training Instead?

"The person who apparently choked on a lollipop at my bank and now we don't get lollipops anymore."- neoprenewedgie
Even When Cheating The System, Cheaters Always Get Caught...
"Other firefighters constantly ruin any sort of appreciation restaurants give out."
"We had a BBQ restaurant that would give a flat 10$ off your meal."
"If you didn't spend $10 it was basically free."
"One guy ruined it on an $8 order by demanded the $2 be given to him as well."
"Had people going in uniform on days they didn't work."
"Had one guy have a family reunion at a local restaurant then made a big issue they wouldn't give his entire party the discount."
"I don't understand how out of touch people can be."- wehrmann_tx
No Time For Bullying

"Back around the mid 2000s I was around 10 years old and I used to go to this place after school called 'the Boys and Girls club'."
"They had an area with multiple basketball hoops on a court which we used to play all kinds of games in; one of those games being dodgeball."
"These were not those big rubber balls but instead the styrofoam filled balls with kind of a thin layer of plastic so otherwise… harmless."
"One of the kids thought it would be a good idea to shove a rock into one of the balls and throw it at someone he didn't like."
"Well he ended up throwing it right into that kids face and broke two of his front teeth."
"We never played dodgeball again."- Mi_trees
You Still Need To Work When You Work From Home
"Previous job I had used to be hybrid twice a week."
"One person, on their hybrid day, decided to slack off work and go out."
"They got a call from their manager because they were late for a virtual meeting and the manager heard a lot of background noise like they were at the mall or something."
"Said person eventually admitted they were not home working, got fired, and now everyone had to be in the office 5 days a week."- Shiekh_Bodi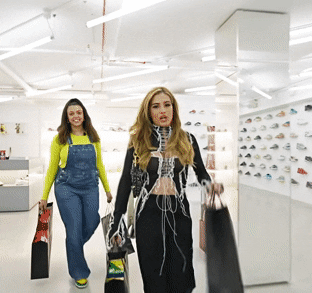 Happy London GIF by Kick Game
Giphy
Why? Just Why?
"The guy who killed the most isolated tree on Earth."
"Same with that woman who burned down the oldest tree."
"Imagine the history the trees lived through."- kavalejava
Seriously People, Do Your Jobs!!!
"Had a job where as a dialysis nurse where we added a position to pick up add ons and emergency cases that came in later in the day."
"In this role we worked noon to midnight which helped us cut down from needing a nurse on call every night to maybe once or twice a week."
"Whoever took this role didn't have to take call and had weekends off."
"We loved rotating through this role and enjoyed taking a break from having to be on call and enjoyed having weekends off."
"Then there came the nurse who went out at 7 am instead of noon, and finished at 5 pm."
"When there was an add-on or an emergency case she wouldn't answer her phone, which meant everyone had to go back to picking up extra patients and being on call again."
"She did this every time it was her turn to go through the rotation so they eliminated the position and we went back to having to be on call all the time."- Otto_Correction
You Don't Hear It Much...
"The name Adolf has gotta be up there."- Akatsuki_Accountant
Taste Is Subjective
"At one of my previous workplaces, management played music as a way of promoting good mood."
"They played all sorts of genres so everyone got a chance to listen to something they liked."
"One person complained that sometimes they had to listen to music they didn't like, so they stopped playing music altogether."- Dynasuarez-Wrecks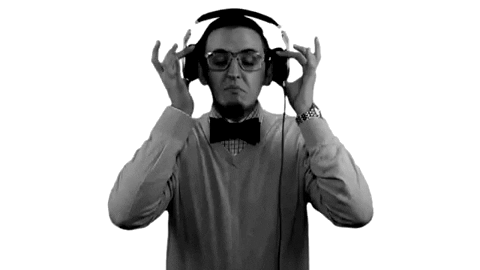 Dj Mix Clashing GIF by Digital DJ Tips
Giphy
By definition, a selfish person is someone who only thinks of themselves, and doesn't give other people a second thought.
And sometimes, acts of pure selfishness have negative long-term consequences on many other people.
Seriously though, who punches a penguin?