20 People Share The Dumbest Rules That They Were Ever Forced To Follow. These Are Ridiculous!
This article is based on the AskReddit question "What is the dumbest rule you've ever had to follow?"
If you'd like to read more from this thread, check out the source at the end of the article.
---
1/20. During the D.C. sniper scare, my middle school would have "Sniper drills". Our drill was to run outside and lineup by grade in an OPEN FIELD.
-lovelymeha
2/20. Only allowed to use the bathroom 3 times each school semester. Seriously.
-77remix
3/20. In junior high, late 60s-early 70s, girls wore dresses so short that barely moving would show your butt. But we were not allowed to wear pants because that would be too "distracting."

Mid 80's, worked in back office at a bank. Never saw customers, but had to wear dresses and stockings all the time, no pants ever.

-TyrdFergison
4/20. I worked at Dicks Sporting Goods in high school. After the store closed for the evening, we straightened everything up. We were unable to leave until all of the employees lined up at the front door and was frisked by the manager to make sure we didn't steal anything during our shift. So if I busted my ass and cleaned my section quickly I had to wait for the slowest person to be done so we ALL could line up at the same time. I quit that job after a month. I was treated better when working at a sweat shop in NYC, but that's another story in it self.
-Steezy0626
5/20. In high school, someone snuck in alcohol, so after that we weren't allowed to bring beverages that were flavored or colored. Water was ok, but nothing else. The alcohol that had been snuck in was vodka. In a water bottle. So yeah, figure that out.
-EmiliusReturns
---
Continue this on the next page!
6/20. At an office for my company they lost all electricity / internet / phone. Someone suggested that they go home and work from home - note that everyone has work laptops. Human Resources said "No because we don't have a work at home policy". So everyone sat in the dark all day twiddling their thumbs until they were done for the day.
-ooo-ooo-oooyea
7/20. My school had it the worst with carrying books around. We had to carry everything in our hands from class to class. We could have binders to store papers, as long as they had no straps.
1.Lockers lined every hallway, but we weren't allowed to use them. Something about how people using the upper lockers might drop stuff on the heads of people using the lower lockers.
2.We couldn't have backpacks. Supposedly, there were bomb threats and it took too long to check everyone's backpack.
3.When girls started carrying bigger purses, the school banned any purse bigger than a half sheet of paper. According to the principal, guys felt left out by girls being able to carry stuff.
-SomeFantastic1
8/20. I once worked on the grounds crew at a summer camp. The rule was that every path had to be swept clear of pine needles at all times.
Yes, the paths outside.
The camp was named "Pinewoods", by the way.
Aptly named.
-42words
9/20. My school wouldn't let us eat when standing up. A lot of teachers would use it when going on a power trip. I got told off for holding a banana at one point.
-DoctorLoveMuffin
---
Continue this on the next page!
10/20. There were 3 key rules at my old job:
1.To take a break you must leave the building so you dont interrupt anyone around you.
2.No leaving the building during work hours.
3.1 hour unpaid lunch, you must use the lunch room, only 1 person may be in the lunch room at a time.
So you couldn't take a break and the vast majority of people couldn't eat lunch
-sleepingsysadmin
11/20.Not allowed to take notes while in class because "studies show that students who listen rather than taking notes are more likely to learn.
-awesomecutepandas
12/20. Not being allowed to open our school report until we get home. Seriously, like we're not going to check the god damn reports as soon as we get them (if we care that is). I'm in high school for god sake, is it a threat to my education if I look at my results!??!
-DrTexxOfficial
13/20. I did ballet growing up so there are a few:
1.We weren't allowed to yawn in class at my ballet school. Which was hard when you're dancing three-five hours a day on weekdays and 5-8 on weekends.
2.We had to only drink water, no Gatorade or Powerade. They said it was because ballerinas don't sweat enough to need the electrolytes but I think it was because they didn't want us taking in the extra calories.
3.In one of my teacher's classes we had to wear hairspray and makeup everyday and she didn't turn on the air conditioning. SO HOT.
-GoSmoke
14/20. You're American, you're 18 - you can join the military, get a loan, start a family, buy a house, start a career, but you can't f***ing buy a beer at a god damn bar.
-flaredo
---
Continue this on the next page!
15/20. My job only allows me to take two vacation days straight, then must be followed by a personal day before any other vacation days. So if I want a week off I must do 2 vacation days, 1 personal, 2 vacation days. Makes absolutely no sense!
-plax1780
16/20. In my elementary school, you couldn't go to the bathroom 30 minutes before the busses arrived. My mom was chronically late for everything.
4th grade lunch was perfectly positioned to make me bursting by bus pickup. A bumpy bus ride, and walking dramtically increased the pressure on my bladder just to discover my house locked and no one home. I had no key, cell phone, or friend close enough to walk to.
This happened every day for three months. Some days I held it until someone got home. Three times I peed my pants and one time I defecated in a box.
-Fat_Kitty_Eats

17/20. I was never allowed to go on websites to get cheat codes for video games because my dad was convinced thats how we got viruses. So i went to the library and paid to print them out instead.
-gulpy
---
Continue this on the next page!
18/20. My dad used to make me wear rubber gloves when reading books I borrowed from the library because they have too many germs.
-greenpineapple
19/20. "Don't let a customer see you take a sip from your water bottle."
Really? So dumb.

-variouswhatnots
20/20. At a former place of work, we had to punch in on the exact hour and punch out on the exact hour. You could not be one minute early or late. If your shift started at 7am, you could not punch in at 659am. Or 701am. No exceptions. And most people started at 7am. So we would line up at the time clock and wait. When 7:00 arrived, 12 people would punch in as quick as they could and sometimes the lucky few in the back would miss the cut off and be considered tardy. They could fill out a slip stating they were here and the reason they punched in at 7:01 but really? And at the end of the shift, on the hour. 3:00pm on the dot.
The supervisor had her office by the time clock and yelled at us for lining up to punch out. She said we should be out on the floor working until the end of our shift. We tried to explain to her that we would get in trouble by her if we punched out at 3:01 or 3:02. She rolled her eyes and told us we could work and watch the clock at the same time. We actually couldn't since it was a health care facility and our job was taking care of patients who lived in their apartments, not next to the time clock. So we would have to pretend to be busy and then when someone would notice that it was 2:59, we would all run to the time clock to punch out. And the lucky few at the back would be late punching out and be accused of trying to get overtime.
Clearly this company had never heard of the 7 minute rule that most places have. You have a 7 minute window to punch in/out before and after your shift. Their excuse was that it was too hard for the payroll lady to adjust everyone's time so we needed to be punching in and out to the exact minute.
I've honestly never wanted to bash my head in to a wall more times during the 7 months I lasted there.
Oh and we had to punch in and out for breaks too, on the exact minute. So you would spend the latter part of your break watching the time clock.
-elle_3
(Source)
Reddit user Safe_Space7230 asked: 'What screams, "I make poor financial choices"?'
A huge part of adult life is learning to be financially responsible.
This means, keeping track of the money you earn and where it comes from, making a budget plan or at least budgeting in your head, and never spending more than you have, even if you think you'll be coming into some extra money soon.
In college, I bought a ticket for a Broadway play I wasn't even that keen on seeing just because my best friend wanted to go. Buying my ticket would clean me out for the month, but since my birthday was the following week, I figured I'd get some money from my dad, who had been gifting me money instead of a material possession since I was 12.
Well, my birthday came and went, my dad decided to give me a gift card to a bookstore, which was a nice thought, but useless at the time, and I had to ask my friends for loans just to buy groceries that month. I lived above my means that month, which was a terrible experience, but it taught me to be smarter when it comes to finances.
Redditors know all to well how easy it is to make poor financial choices, and sometimes never learn your lesson, and they are ready to share their experiences.
It all started when Redditor Pitiable-Crescendo asked:
"What was the most disappointing movie you paid to see?"
That Stinks!
"My friend's roommate once asked him to borrow money so he could order novelty fart-smell spray from Amazon, instead of waiting for his paycheck."
"There are worse financial choices than going into debt for a can of fart spray, but it's certainly the funniest one I've heard."
– The_Lawn_Ninja
"Well, to be fair, how good was this fart spray?"
– Mercurial8
Worse And Worse
"Driving a very expensive car with tons of body damage because all their money is going to their $800 a month car payment and they can't afford to fix the damage they caused with their sh*tty driving."
– Eyfordsucks
"I had this exact conversation with my friend today, if you cant afford to fix your car, you probably shouldn't be owning a 2022 60k Mercedes."

– Windir666
"You don't even deserve it if it's beat up after a year!"
– mclarensmps
Trust, No Trust
"My wife's siblings each just received a 117k disbursement from their mothers trust. So far one brother who doesn't own a home nor a pension plan and is 55 went out and bought a brand new Harley Davidson Full bagger bike. The other brother, who was homeless three months ago is shopping for a Dodge Charger. He is 65 and can't afford to retire. Her three sisters haven't made any big purchases yet.It is tough to watch knowing how hard my in-laws worked to leave a little money for the siblings."
– edawg660
"I'm sure this is exactly why your wife's mother left all that money in trust in the first place."
– malogan82
They Can Be Cute Without That
"Designer shoes and jewelry on your infant."
– GenX-1973-Anhedonia
The Lap Of No Luxury
"I worked as a bank teller many many years ago."
"One of my semi-regular customers (Doctor) would come to deposit checks from some pharmaceutical company that he got for prescribing so much of their sh*t. I'm talking 20k, 30k checks that he'd get from them every quarter."

"Anyways, he was making really good money as a Doctor, because his monthly pay that he was getting from the hospital was around 35k net. So I figure he was making 50-60k a month, gross."
"His account was always empty though. You'd be shocked at how much money they spend on stupid sh*t."
"$800 DirecTV bill."
"$1300 bill to the local country club."
"$750 landscaping bill."
"$2500 car payments."
– alwaysmyfault
"I'm not surprised at all. It's very common for people to live outside their means."
– appyness67
The Better The Job...
"Unfortunately, it is a hard one to answer."

"I used to work in the banking/mortgage industry in Canada 18 yrs ago and this one stuck with me, and I have seen both sides of the coin."
"Example 1- early 30's married couple both doctors. Finally making some money but large student debt. A nice, big rented house with 2 nice cars (prorsche and lexus, leased). No kids and multiple vacations every year. They tried to get a mortgage, and they didn't qualify for anything."
"Example 2- early 30's married couple with a child. Both working decent 60k jobs. Currently renting a modest place with 1 car. No vacations and had some savings. They qualified for a 500k mortgage and were ecstatic. While in the process of telling them that that was their maximum threshold, they stopped me and said, "we try not to live beyond our means so we can hopefully own one day.""
"It was at that moment that I realized that because you have something, it doesn't mean you own something."
– mpah78
"I was in the mortgage game for a while too. It's crazy how many peoples finances didn't match what you would assume by looking at their life from an outside perspective."
"The amount of people who were doctors/lawyers and felt they deserved the good life but really had too much debt to live like it was noticeable"
"As well as the blue collar types who saved and saved and never really change their lifestyle at all."

"It's also crazy how bad at personal finance doctors were. Whenever I heard "we are both doctors" I would wince. One of them was gonna have a bananas credit score with every card maxed out."
"Or anyone with a new fully loaded Nisan titan."
– Small-Cauliflower-37
Live For The Now...
"People who refinance their home in order to take a vacation. You took a week off and only thirty years to pay for it. Brilliant idea, bozo."
– 710AshburyStreet
"Guy I know took a 25k loan on his house to go on on vacation for a month with his family."
"Said you only get to live once. the thing is he went on vacation back to his birth country, and wanted to live large so people think he's successful"

– Fr33z3n
Nothing Lasts Forever
"Going into debt for a wedding."
– alterperspective
"This is so true. A close friend is still paying off her wedding but the marriage ended last year."
– armyofsnarkness
No Joke
"Making payments on a tattoo."
– Queen_of_Trailers
"I met a woman on a dating app once that had a number of tattoos. She had a low income job so I wondered how she could afford them. Turns out she was on a payment plan with the tattoo studio....I was like yeah, no thanks."
– working_class_tired
"Wait, what?! This is actually a thing?! I thought it was just a Jeff Foxworthy joke from the 90's. Holy sh*t, people actually do this..."
– ifnotmewh0
"TIL you can set up payment plans for tattoos and that's enough learning for me today."

– watudo22
Pika Pi!
"I spent over 80$ tryna win a giant pikachu and failed"
"Could have bought that thing for 34$ but it was well worth it"
– Nolifelolwhat
Save Money, Buy A Car
"Drives a Maserati, but works as a fitness trainer and is in six figures in student loan debt"
– RosemarySaraBlack
"Reminds me of my cousin who lives with his folks, along with his wife and their baby. Apparently, he's saving so much money on rent that he went out and bought a $65K Tesla. His folks were a little miffed about that, haha."
– BringYourSpleenToYa
I would be miffed too!
Do you have any stories? Let us know in the comments below.
Small talk and gossip have a funny way of impacting the information that we receive and what we feel about it.
So much so, we sometimes accept events or concepts as fact because we've heard the information so many times.
Redditor Emma_Mendoza_ asked:
"Historians, what historical fact does everyone believe in, even though it is not fully proven?"
Textbook Records
"I think many people don't understand that the history taught in schools is sort of a middle ground that historians found during vehement discussions. In particular when it comes to poorly documented events historians tend to present them in a reasonable narrative by biding points that make for a nice story."
"In reality, much of that was very random and didn't make any sense. Later, historians label something e.g. 'renaissance' by inventing the word that is supposed to explain those random events. One thing that struck me... was that the fall of the Western Roman Empire was not a dramatic event for Romans."
"It just happened after decades of unfortunate events. To Romans the day Odeaker removed the emperor was just another political turmoil at the top... much as those that happen daily in your country and go unnoticed."
- TraditionalCherry
Boudica, Who?
"Boudica, the famous Celtic warrior queen who led an uprising to protect Britain from Rome... may not have existed."
"All accounts of her existence come from Roman historians such as Tacitus and Cassius Dio who not only had never stepped foot in Britain but were born after the event took place."
"Tacitus' account came from what he was told by his father-in-law, Agricola, who was stationed in Britain during the time of the event. Cassius Dio's account of the event is far more colorful in its description, but also far more likely to have been fabricated."
"That being said, there is archaeological evidence to suggest some truth to the tale. In both accounts, Boudica and her army are said to have sieged the Roman capital of Camulodunum (now Colchester) and razed it to the ground. There is a burn layer in the city of Colchester that is dated to the year that the revolt took place."
"Also in Tacitus' accounts, the rioters were said to have raided the city's Temple of Claudius and violated the statue of Claudius by beheading it and throwing it into the River Alde. In 1907, the head of a bronze statue depicting Claudius was found in the village of Rendham, downstream from the River Alde."
"So while we lack any material evidence that directly confirms Boudica's existence, we do at least have evidence to suggest that there was a civil disturbance within Roman Britain during the time that her revolt took place."
"Nevertheless, she served an important role in both Tacitus' and Dio's narratives through her alleged speeches to her armies, in which she directly criticized the rule of Emperor Nero (and emasculated him) and the state of Roman society due to its overindulgences. Despite being a female barbarian warrior, she is valorized in the narrative by being given traits that are masculine, heroic, and civilized, embodying the Roman ideal more so than Rome itself under Nero's rule."
"In that sense, there is a likelihood Boudica may have existed to some extent, but the popular narrative around her serves more as a contemporary Roman propaganda piece than an accurate historical narrative."
- LexGonGiveItToYa
Height Is All Perspective
"Napoleon was average height for his time, it's just the average back then is smaller than today which caused us to think he was small for some reason."
- jolankapohanka
"That, and French feet and inches were slightly longer than the English ones. Which the English knew. But it made for good propaganda to not properly translate his measurements and instead claim he was short."
- ElNakedo
Titanic-Sized Truths
"A couple of truths about the Titanic:"
"People saying it was 'unsinkable' was a reflection of shipbuilding at the time. People would have described any modern ocean liner that way, and there was nothing particularly special or unique about the Titanic (in terms of safety)."
"Bruce Ismay being the villain of the story and pressuring Smith to speed up is based on the testimony of only one passenger so it's disputed if such a conversation ever occurred. Ismay denied it (for whatever that might be worth) and there are also many other factors that suggest that it would not have happened, or if it did, Ismay was pleased with the time they had already made as opposed to suggesting they go faster."
- KavyenMoore
The Truth About Archimedes
"Since the new 'Indiana Jones' movie brought it up:"
"No, Archimedes probably did not invent a death ray by using a giant magnifying glass. Although it is attested to in historical sources, the fact that it's impossible under the known laws of physics suggests it is probably an exaggeration."
- Poorly-Drawn-Beagle
The Rasputin Treatment
"Rasputin was not the lover of the Russian Queen, he simply knew how to treat hemophilia, which Prince Alexei suffered from, and was thus given direct access to the Royal Family. The royal court hated that this strange-looking religious weirdo with no nobility had such massive influence over the Royal Family, so a rumor that he was secretly banging the Tsarina was spread as an attempt to get the Tsar to remove him from the court."
"He couldn't actually even TREAT hemophilia, he just made everyone stop making it worse."
"The doctors gave the boy aspirin, which made him bleed more, which freaked out his mom who had terrible anxiety and other mental problems, which the boy picked up on and freaked out further. Rasputin didn't allow him to take aspirin and calmed his mother down, and that's all it took to keep the boy in good health."
- theoriginaldandan
This Is More Than Sparta
​"There were way more Greek warriors than just the 300 Spartans during the battle of Thermopylae."
- ascootertridingataco
Not 'Et Tu Brute'
"Caesar's last words were not, 'Et tu Brute?'"
"That line was created by William Shakespeare."
"Caesar's actual last words are not known but it is speculated they were Why this is violence. After Senator Tullius Cimber grabbed his toga down just as the assassination was beginning."
"Though even those words must be taken with a grain of salt."
- Lizzy_Of_Galtar
The Truth About King Tut
"King Tut is only relevant because his tomb is the only one that was not extensively robbed."
- Peyyton01
"Not robbed until the 1920s anyway."
"I've heard the reason for that was because he was such an insignificant pharaoh that reigned for such a short time that people forgot where his tomb was."
- ST616
"His tomb was placed in the valley of the Kings where rubble was piled on top of and the yearly floods brought more unintentional burying with it. I did see somewhere that his tomb was below the workers' lunch/rest area."
"They now know that whatever he died of was a surprise as his tomb wasn't even finished as there were still brush marks in the plaster on the walls whilst painting. Additionally, they're unsure if his sacrifices used was intended for him, but that's another thing altogether."
- enchantedspoons
"He wasn't a notable Pharaoh, and if anything, one that ancient times would have pitied/loathed."
"It's definitely the uniqueness in the tomb and the preservation rather than him being an important historical figure in Ancient Egypt."
- thetightestchungus
The Fall of the Library of Alexandria
"That the texts in the Library of Alexandria held some sacred knowledge that is lost forever and would change the way we look at the world if we knew what's inside."
"But, we DO know what was inside. 80%-90% of the Library of Alexandria was copied and spread throughout Africa and the Middle East by the time it had burned down."
- ItsADepature
"Saying the Library of Alexandria was lost to a fire itself is also wrong. The Library of Alexandria was actually multiple libraries within the city, and only one of which famously burned and most scrolls were actually saved. The truth is the Library of Alexandria wasn't lost to a raging fire; it simply fizzled out over the centuries..."
"Interest in the libraries waned, rulers cut funding, buildings fell into disarray and/or were converted for other uses, etc. It's just far more dramatic to say that a huge chunk of the world's knowledge was lost to a fire; propaganda that became "truth" over the last 2000 years."
- casual_creator
The Writing of 'The Odyssey'
"People believe that Homer was an actual living person who composed the entire 'Odyssey.'"
"There's no historical proof of his existence. It's entirely possible he's either a composite of many different storytellers or a mythical figure himself (the blind bard)."
- chipdriver
Lost in Translation
"I'm not a historian, per se, although I read a lot about ancient civ/history."
"Just found out today that Virgin Mary might just be the accidental mistranslation of a word hundreds of years after the original writings. And that's if you even take scripture seriously to start."
"Apparently in a translation from one language to another, the word for 'young and nubile' was swapped for a word meaning 'virgin' and the entire Virgin Mary arc started as a result."
"If true, it's wild."
- AVBforPrez
Numerical Translations
"Everyone in the Heian era in Japan (who was not an aristocrat or clergy) was a farmer first and foremost. This belief originates from records labeling all those people farmers (new theories suggest that the term's meaning shifted over time) and taxes being paid in rice."
"Again, recent discoveries indicate common practices like exchanging the goods brought in yearly for their value in rice and then accepting the rice as tax. We are fairly certain that this was done to balance the books and in actuality the farmers submitted their goods and the authorities wrote the complicated exchange process down but never actually carried it out for the sake of efficiency."
"This leaves the issues of rice fields, as the legal framework required everyone to keep and tend a certain area of rice fields. The reality suggests that most profitable businesses paying their tax on other goods had lower farm yields than most. The question here becomes whether they engaged in other means of accumulating value because they only had bad soil or whether they simply neglected the assigned fields."
"If the former is the case we can be somewhat certain that the society was (at least in its own perception) primarily farming-based. If the latter is the case (as is the consensus among many historians right now, but not in school books or among the Japanese general population) it seems Japan was more advanced at that point than previously thought."
"I tend to think that they were initially based around a mostly subsistence economy with a feudal-adjacent system but evolved into a normal feudal society (by relaxed standards) fairly soon. Still, historically almost everyone believes in the subsistence idea, despite evidence slowly accumulating against it."
- RoamingArchitect
The Truth About Calvary
"Obligatory not a historian, but a pre-historic archaeology student who has used this opportunity to research quite a bit of medieval history too."
"That cavalry only ever attacks from the rear or sides, and that frontal-charging infantry with cavalry is almost suicidal for horses."
"This I believe is a myth originating from what amounts to balancing decisions in wargames."
"While it is true that frontal charging with cavalry is tricky, it is still relatively common. During certain periods it was more common than in others. One of the most prominent instances of frontal-charging cavalry was the Latin European culture of the Middle Ages (High Middle Ages in particular). Their mounted knight's frontal-charged infantry for hundreds of years, to generally great effect too."
- ThisOneForAdvice74
Through word of mouth and entertainment, there are certain stories that have been so powerful, they're simply accepted as fact from the beginning.
What's amazing to think about is how they're never contested after being heard for so many years.
When I was 11, I developed a crush on a boy who was obsessed with X-Men comics. Wanting something to talk about, I told him I loved the X-Men, and was dying to read the issue he had on his desk, which I knew was new only because my brother was into X-Men and I was the one who took him to the store to purchase it.
The boy seemed pretty impressed and asked me who my favorite X-Men was. I said Wolverine since he was the only one I knew. The boy agreed with my opinion.
That night, I looked up biographies and power descriptions of a bunch of X-Men characters so I would be able to discuss the characters with him the next day. However, the next day, he didn't want to discuss the characters, but the events of the newest issue. He asked me if I had read it, I stupidly said yes, and he asked me what my favorite part was.
I was literally saved by the bell, as class ended at that moment, but the lie seriously backfired. I ended up never speaking to that boy again because I could not get trapped in another X-Men conversation. I never lied to a crush again.
I'm not alone in this. People lie about being interested in all sorts of things -- sometimes really dumb things -- to impress a crush or date. Redditors know this all too well and are eager to share their stories.
It all started when Redditor Adventurous-Ebb6556 asked:
"What is the dumbest thing you have pretended to be interested in because you wanted to date someone?"
Shouldn't Have Lied
"Going antiquing"
"Now we're married, and we go every weekend"
"Help"
– Hoyle33
"Ah yes, is your home also filled to the brim with things that we will "resell someday""
"I think I have about 10 antique tables in my basement"
– vikingArchitect
A Crazy Route To Success
"Law. She was telling me about working for her dad's law firm during college and she was going to sign up for a Princeton Review LSAT course. I had good grades, a double major that had no career options other than professor in both, so I signed up for the LSAT class to study with her. Ended up getting a full ride to a school that rejected her and she broke up with me. This upcoming Monday I'm scheduled for maybe my 150th jury trial (if I had to guess how many I've done over 15 years)."
– SpiceLaw
"This is reverse Legally Blonde"
– Particular-Sink7141
"illegally brunette?"
– TH3_V3GAS
The Guitar Was More Interesting
"Started playing guitar to impress a girl. Got into guitar and kind of lost interest in the girl."
– Rude_Independence_14
"…then lost interest in all girls…then also guys…then there was just the guitar. We moved to Montana and started a small business selling crocheted guitar cosies."
– classactdynamo
Microsoft Of Course!
"Excel. Dude kept talking about how good he is at it. Wedding is in January."
– Starrydecises
"Make sure he gets it properly on his calendar since Excel is notoriously bad at dates. Clearly he wasn't."
– raines
Yikes!
"I joined theater at a community college and started dating another actress in the class. I vaguely like musical theater, but I'm not crazy about it. She was tho. She convinced me that I love musical theater and I should transfer to a 4 year university and pursue that as a degree."
"I applied for the musical theater program at a 4 year university, I got accepted, and she and I wound up breaking up after a month at the new school. I didn't want to deal with changing degree plans."
"I now have a Bachelors of Fine Arts in Musical Theatre and I don't even like musicals that much.

"I just tell people I have a degree in "theater""
– Pope00
"You win, dude."
– dearlysacredherosoul
"Have you thought about making a musical about it?"
– TomPal1234
Lie, Exercise
"Was dating a runner who as reeeaallly into distance running. I've never ever felt compelled to run but talking about it with him all the time convinced me to try it … I'm running my first half marathon in less than 2 months hahah"
– Ukeiok
"Did you get the guy tho?"
– apell_ri
"Majorly messy. He moved across the world, I visited him, he's now seeing someone else but will be back in my city in the future. I'm pretty cut up about the whole thing but I guess we'll see what the future holds"
"at least I'm a runner now hahah"
– Ukeiok
He Was A (Sore) Loser
"Does it count as dumb if I wound up enjoying it? Learned to play Magic the Gathering in middle school because I had a huge crush on one of the guys who played at lunch every day. We hung out a couple times, then he refused to talk to me after the first time I beat him. But I kept playing, still do, and it my late 20's it turned out to be one of the first things my husband and I connected over."
– thing_m_bob_esquire
"You know the kid wasnt the right one when he couldnt be humble in defeat."
– Nnetaru
Ride Like The Wind
"I said I could ride a horse, which I clearly couldn't. She booked a beach ride and after the initial slow walk to the beach she took off on her horse and mine decided that it would be cool to follow them at full speed. I remember praying to any god that would listen to help stop this creature, white-knuckled it until the end."
– pavlovsape
Travel Plans
"I used to have this habit of lying about my ancestry when I was drunk. Really, a lot of the times, I was just f**ked up and confused - my mom is adopted and all she really knows about her lineage is that she is central or Eastern European. She got one of those DNA tests done that tell you where your family is from, and she told me the results, but over time I've kind of forgotten them."
"So I'm sitting in a bar, a guy approaches, he sits beside me and he looks sad. I was a couple drinks deep so I began to talk to him about why he was sad, how I could help, etc. I told him that I love to travel when I'm feeling "stuck" in life, and I asked him where he would travel to if he could go anywhere. He said he wanted to go to Russia."
""How cool, I'm actually Russian!" 🙄 "No way, really? What are the odds?" "I know, crazy, right?""
"He was quite drunk by this time as well. We started talking about buying plane tickets to Russia together, changing our identities, etc. we actually tried to buy tickets, but found out quickly we needed visas and we were too drunk for that sh*t. I found him really charming, I liked talking to him. I took his number down even though I was going on a two week trip to another state the next day. Got back from my trip, got back to work for a couple weeks, but he was still on my mind so I invited him to hang out."
"Long story short, we're married now. Fwiw, he does now know that I'm not Russian."
– TripAway7840
Desperation?
"I once went along with a girl who was wiccan and truly believed her pet rock was her familiar and she would talk to it."
– Mad3yez
"I converted to Latvian Orthodoxy when my girlfriend's parents said that she couldn't date anyone outside the faith."
– ExistentialCamper
"Many years ago, School choir. I can't sing. My parents were bewildered at having to attend a recital to watch me lip sync."
– TalkaboutJoudy
Backfired
"His deep conspiracy theory level fixation with alien coverups... I told him I'm open to the idea of extraterrestrial life and then unwisely agreed to an Ancient Aliens marathon. It lasted about three weeks."
– Throwaway28404028
Dating Diet
"On a first date at a coffee shop, a guy I liked said his family was "sort of Buddhist" and so he grew up eating lots of vegetarian food and plant-based alternatives. I said that was super cool, and that "I always wanted to eat more plant based.""
"We were both in college, so when we started seeing each other regularly, most of our dates were getting meals together in the dining hall. For MONTHS, I was eating way more vegetarian food (and not good vegetarian food, we're talking steamed tofu and sometimes unseasoned chickpeas) mostly because I wanted him to think I was cool and respectful of animals."
"Eventually, I decided to come clean and say that I was doing it to impress him but that I needed to stop eating sh*tty dining hall tofu. He then told me he had noticed I would always go for plant based, so he had also been eating more vegetarian also in an attempt to impress me. We ditched the dining hall that night and went for double bacon cheeseburgers."
– Forward-Community708
"Bacon brings people together!"
– ArcheryTXS
Movie Saddness
"It may not be the dumbest content but I have a dumb story about The Hunger Games. Years ago I was interested in a girl who was looking forward to seeing the second Hunger Games movie. So I watched the first one in hopes of taking her out to see the second one. Unfortunately for me she started seeing someone else before we went, so I felt Id wasted my time. Fast forward a year. I started seeing a girl just after Halloween of the next year and she was super excited about seeing the third Hunger Games movie. So, once again, I watched the Hunger Games movies in prep to see it. In keeping with the theme, we split like a week or two before the movie came out, so to date I have seen the first two Hunger Games movies and have no intention of watching any more"
– tenphes31
"This is basically me with Twilight."
– zombieforguitars
"I had a roommate agree to go see the new X-Men with me if I went to the new Harry Potter with her. I had to watch like 3 movies to get caught up and went to the 4th with her in theaters and then she totally bailed on X-Men"
– nAsh_4042615
That story sounds pretty familiar!
The body is an extraordinary thing.
Humans are always testing and pushing past the boundaries of what the human form should be doing.
It takes getting decades into life to realize that none of us are invincible.
So why can't we do the right thing and take proper care of this gift we've been given?
Sadly, that realization often comes too late.
So let's discuss some war stories.
Who has test the limits the most? And why?
Redditor Mazider wanted to compare notes on how we've all brutalized our bodies, so they asked:
"What is the most insane thing you've put your body through?"
Training to run a 3 minute mile almost killed me.
Like, who the H*LL is chasing me?
Wild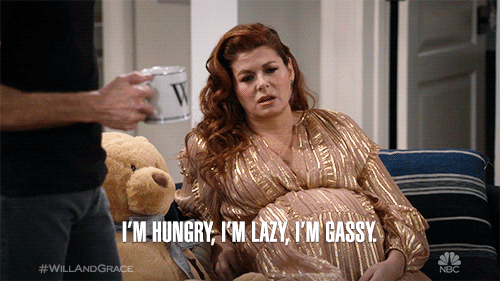 Hungry Debra Messing GIF by Will & Grace
Giphy
"Currently pregnant with my first kid and realizing how wild this stuff is. Organs relocate themselves, stuff starts hurting in places you didn't know existed."
toxinogen
The Comeback
"I was paralyzed from the waist down due to a spinal cord injury. Doctors said never walking again was a big possibility. 4-6 hours a day over the past 3-4 years were dedicated to rehab (massaging, stretching, and exercises). After the first year I was walking again, but I couldn't stand up for too long."
"Now I climb, swim, and weight lift! Deadlift is at 180kg, Squat is 155kg, and Front squat 110 all at the BW of 74kg I think it helped that I'm only 25, but the body does amazing things given the time and effort to care for it properly."
someGuy0202
Getting the Boot
"I injured my calf playing basketball. Didn't have health insurance at the time (god bless the USA), so decided to not go to ER and treat it myself for a bit to see if it gets better. Friends convinced me it was a high ankle sprain, probably. I iced it, took some ibuprofen, got a boot and a cane from the pharmacy, and went to work the next day (I'm a camera operator/dop for tv shows)."
"I got a sports massage on the calf (hurt like hell) and the pain got better in a week or so. Still didn't have a range of motion and it was swollen and slightly bruised. Kept working."
"My friend was getting married in St Martin and I promised to film his wedding. So I dragged my a** all the way there from Los Angeles and as I was laying on the beach, one of the wedding guests came up to see why I wasn't swimming. She looked at my leg and immediately said, 'I'm an MRI technician, and you have a ruptured Achilles.'"
"I couldn't sleep googling it all night. The swelling, the bruising, and the loss of range of motion were all checked out. Dragged my a** back to LA, got officially married to my fiancé, bought health insurance, and went to a doc... yup, completely ruptured my Achilles. 45 days I was shlepping around like that with it untreated. Got surgery, had a brutal recovery, and had to walk down the aisle with a boot and a cane."
50mm-f2
On the Grind
"I was really heavy on my grind for years, taking caffeine pills, Adderall, and drinking coffee all the time... one night it was so bad that I could feel my kidneys throbbing, my back was sore from dehydration... my chest was bumping so hard that it sounded like a drum in my ear. I thought to myself, maybe I should go to the hospital. What I ended up doing was going right back to sleep. To this day, my heart can't take much stress or I get chest pains."
NaiveAd8426
Fractured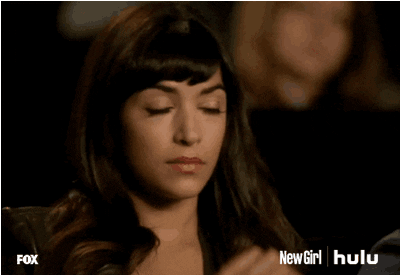 New Girl Facepalm GIF by HULU
Giphy
"Motorcycle accident. Fractured my skull in a couple of places, and burst an eardrum. Was in the hospital for a month, apparently acting like a child, only people I recognized were my mother, cousin, and best friend. Also, couldn't move my left eye because a nerve and/or muscles moving it pinched by the crack under it. They had to put a metal bit to close the gap."
.arnelthelionjr
I need four wheels.
I can do a bike, but motorcycles are a no.
Less Distance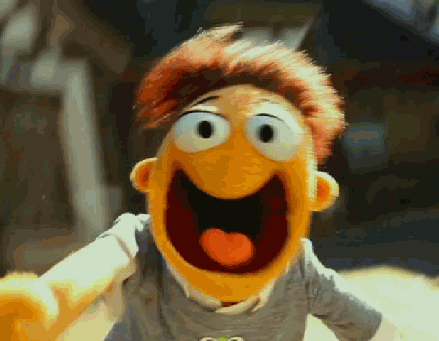 Go Go Go Running GIF
Giphy
"A 50k run… seriously sucked and made me stop running long distances. I've done marathons before and didn't think the jump-up would be as big of a deal as it was. Now I stick to 10k and 15k."
JD054
Gotta Go
"Being there for someone caught in addiction. The late-night calls to come take care of them, the countless trips and hours in the hospital. The mood swings and all of it started taking a toll on me physically to the point I started feeling like I was the one using. I had to walk away after realizing there was nothing I could do. She lost her battle a little over a year ago and it tore me up. Still working through it but it's a daily process. Rip LD and I hope you finally have peace."
Dirty_Boy_Jay
All work/No play
"Working everyday 12+ hours without a day off, for more than a month."
Any_South2605
"This is tougher than most people think, especially if it's high-intensity work in the heat or cold. I do outages every year that are usually at least two weeks, approximately 12-14 hours a day. Some days they hit over 20 hours, it takes its toll after a week or so. Especially if you have a family. I lost 10 lbs in my last outage, stressed as hell trying to oversee a critical path project."
TheSwissRussian
The Worst
"The whole Appalachian trail was pretty tough but so spread out it didn't seem that bad. Thought long-distance hiking (trail legs) = marathon (running legs)… that was NOT the case. Worst pain ever. Took almost 2 years to enjoy running in any form then I ran a 50-mile ultra marathon a few weeks ago, proper training kept the pain at bay."
forvillage22
Hazards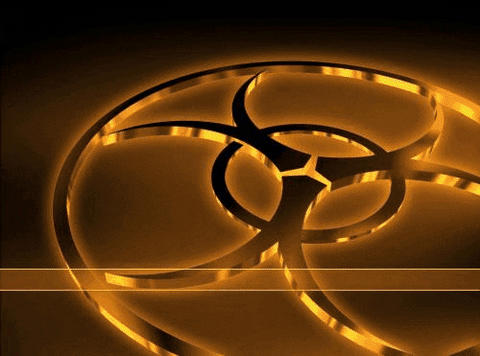 hazard GIF
Giphy
"Went into a secure facility to train to do my job as a chem ops specialist in a live environment where nerve gas exposure was a real risk."
jackfaire
Chemicals are always an issue.
How people do jobs near chemicals I'll never know.