This sweet story about an elderly cat changes the meaning of "Home for the Holidays."
Abandoned at Logan Airport, 19-year-old Tangee found a new fur-ever home just in time for the holidays.
---
While giving a gentleman a ride to Logan Airport, the driver was surprised at what the man did when they arrived at the airport. As the man got out of the car, he turned to the driver and gave him his cat, named Tangee, along with a note that said he was moving to Florida and would be unable to take her with him.
Not sure what else to do, the driver took Tangee to Boston Animal Care and Control. From there, the elderly feline was delivered to Animal Rescue League "ARL" Boston, who were quick to commit to the task of finding her a new home in time for the holidays.
The team quickly produced a blog post to include on their website, as well as Facebook and Instagram posts.
You can see the Instagram post here:
According to the team, the lovely Tangee is 19-years-old, which is the equivalent to being a 96-year-old woman, and she shows early signs of kidney failure. Beyond that, however, she's healthy, extremely energetic, and good-spirited, especially given her age.

The ARL team wrote:
"She's extremely friendly. For a 19-year-old cat, she's very spry and has a lot of energy."
The team also said on their blog:
"Tangee has quickly become a staff favorite!"
It took no time at all for Tangee to become a favorite and win hearts all across social media, as offers poured in from everywhere to provide her a new fur-ever home.
But the home Tangee eventually received was even more perfect than the immense outpouring of love online.
Just three hours after Tangee was settled and registered at ARL Boston, a woman appeared, who loved senior animals, in search of an elderly cat to give a home to in time for the holidays. She was unaware of Tangee's story and had no idea she was internet-famous.
The woman and cat were quick friends, and it was clear that Tangee had found a home she would enjoy for the rest of her life.
ARL Boston posted an update:
"Thank you to the hundreds of caring individuals who reached out regarding this sweet girl. She has found a wonderful home not only for the holidays, but for the rest of her life."
The internet immediately celebrated and rejoiced Tangee's quick find of a new loving home, sharing how deserving the elderly cat was of kindness.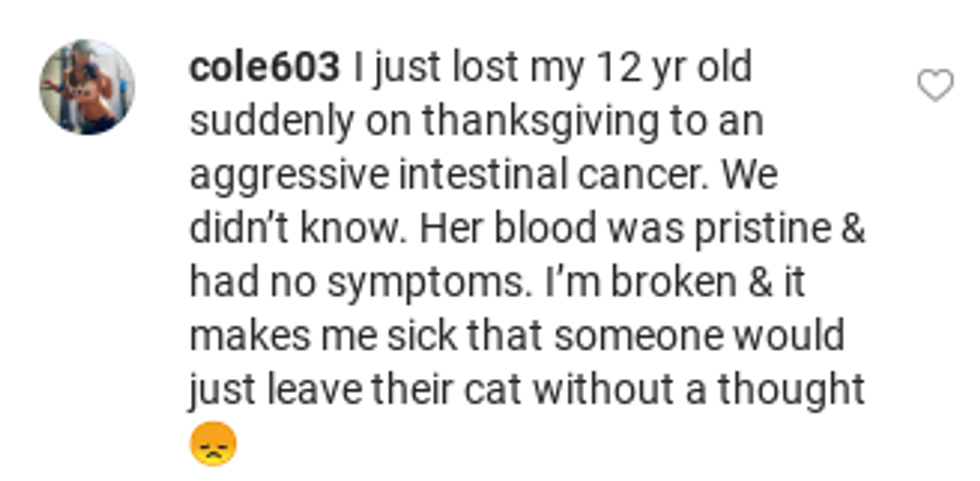 @arlboston / Instagram

@arlboston / Instagram

@arlboston / Instagram

@arlboston / Instagram
It's heartwarming to see how many people were ready to help this one elderly cat, and how committed this group of people is to animals finding fur-ever homes and not just jobs as holiday presents.

If you have a feline (or canine) friend who needs a comfy spot to lay their head, the Soft Plush Donut Pet Bed available here in two sizes and four colors.