16 Insane Stories Of Flight Attendants Catching People Joining The Mile-High Club. Wow.
Legends speak of the fabled 'Mile-High Club'. You might know someone who's joined it.
But what's it like when the flight attendants find out? Well, we've got 16 stories telling us now. Check them out!
---
1/16) My aunt was an flight attendant.
One Christmas she told us one story of catching two teenage girls going at it in the bathroom and didn't lock the door.
Instead of stopping, they asked if she wanted to have "the time of her life" and join in if she wouldn't tell anyone. She declined.
-11men1cup

2/16) I'm a flight attendant currently for Qantas, we've had this happen a few times in economy and first, but only because they haven't been at all inconspicuous about it. I usually don't care as long as they're not disrupting other passengers, although some of my co-workers do.
We once mistakingly thought there was a couple having sex because we heard a man grunting we knocked on the door a few times, turned out he was just severally constipated.
-casscakes95

3/16) Flight attendant here: Last week I stepped into the lav and saw some guy had jerked off and left the results for us to find. That was gross.
-airdrummer01

4/16) Pilot here, 180 seater aircraft, short to medium haul.
I've only had a couple of occasions where they have been caught:
New girl cabin crew saw a couple going in, gave a knock, no response, so she opened it from the outside (all doors can be unlocked from the outside, so be warned!) To her shock is a young man who resembled Edgar Prado getting stuffed by a man who could have easily snuck his way into the Russians female weightlifting team.
The other time was a risky couple who decided she would just give oral right there, in their seats. Now that might be legit on a night time long haul flight. This was middle of the day. In summer. Two hour flight to Greece. Full aircraft. It was the passengers who alerted the staff to the mans dog roll being rocked by this girl, going at it like a pelican with a flounder stuck in its neck. They were met by security on arrival, who then escorted them off. Not sure what the result was. Being Greeks, they probably patted her on the back and sent them on their merry way.
Two occasions in five years of this type of flying. Either it doesn't happen much, or there are some ninjas out there.
-milehighthrowaway

5/16) Hello, ex flight attendant here. I used to work for Qantas, Australia's biggest (in terms of fleet size) and most well known airline companies.
The one experience I'll probably never forget is on a flight from Australia to Vietnam, a young couple were very frisky with one another since the beginning of the trip. Turns out it was their honey moon trip.
Well some of the flight attendants decided to give the newly weds a banquet full of goodies that we all put together. We included goods that are usually reserved for the flight staff (pre-packed cakes, beers, junk food and other sundries).
Anyway, Debbie goes down to their row with this nice basket with all the goods in it, and we're all watching from the flight attendant service/wait area, big smiles on our faces.
She reaches their row (at the far end, pretty much at the back), she turns to them, jumps, says something to them, bows a couple of times and walks briskly back towards the rest of us.
Turns out the Mrs was giving the Mr a nice job of blows. We all teared up from having to hold our laughter in so hard, and asked her what her reaction said. Good ole Deb said her brain short circuited and all she managed to say was "Oh! Lovely penis, sir. This is a gift on behalf of the staff for you and your wife, thanks byeee."

-lifesnotperfect

---
To the next page for even crazier MHC stories!
6/16) My mom was a flight attendant in the late 80's and 90's. She said it did happen more then once during flights she was on and it was obvious as hell. It also presented risks, as it was unsafe for passengers to be in the bathroom during landing, so sometimes she or one of her coworkers would have to knock on the bathroom door to request that the people inside return to their seats.
Once she had to do this and a burly biker dude came out of the bathroom, followed shortly after by another burly biker dude.
-Gwandax

7/16) Former flight attendant here: On a flight a fellow flight attendant encountered an attempt in the first class bathroom and before realizing she just said, "Sorry, one person in the washroom at a time." They just shrugged and went back to their seats and the man just said, "Oh well, we had last time."
A different flight attendant once discovered two people in the act, gave them a slight scare, then her and the in-charge gave them a bit of a private congratulations afterwards.

-ironmaven

8/16) I've only encountered it a few times in my five year career. It was almost always on red eyes or overnights to Europe. We had one on a flight to Rome that was rather interesting. The couple didn't know each other at the start of the flight, and despite being on opposite ends of business class, somehow found a way to be in the same seat mid-flight. They decided to go at it sans-blanket, at which point we had to ask them to separate for the rest of the flight.
On a different flight, I had a couple ask if they could stand in the galley for a few minutes to stretch their legs. They were very polite, and I said sure and went back to reading my book. I made it halfway down the page, when I heard her moaning, and I turned and looked and the guy had her pinned up against my coffee makers with his hand up her shirt. I promptly told them to remove themselves from the galley and either finish up in the lav, or head back to their seats and keep their hands to themselves. If I can't get it on in my galley, no one can get it on in my galley.
-ShinyCupcake

9/16) Flight attendant here!
My old airline was a Delta Connection and we only had Dash-8 planes so I was the only flight attendant on board. One flight while I was picking up trash I saw two gentlemen jerking each other off under one of blankets that we provide on the plane for everyone to use. I didn't say anything because the flight wasn't full and they weren't being obnoxious. At the end of the flight I see them fold up that same blanket and as they went to put it back in the overhead bin I hollered out, "Nope! That blanket is yours now! We don't want it." Needless to say they hurried off the plane when we landed.
Also never use a blanket that didn't come packaged.

-Samijowaslike

10/16) One of my teachers in high school was a flight attendant. She told me one time, when she was passing out a post meal snack, a couple were on the ground and had constructed a fort to fuck in (blanket across the seats and pillows to block the view) and she said she just threw some peanuts into their fort and kept walking.
-ShaftRaptor

---
Keep going for even crazier stories!
11/16) Flight attendant here.
Ok so yes, 95% the time it's very obvious (I mean come on, sex in a public plane?!). On large commercial planes it can go unnoticed, but as soon as people take their time in the toilets it can become a security hazard so we then watch out for those people and it soon becomes obvious what they've been up to.
-Kzzinn

12/16) I have a friend who lost his virginity on an airplane. Came out and flight attendants were somewhere between a smirk and a glare. Consistently one of the coolest dudes I know.
-RitaTheDog

13/16) I'm not a flight attendant, but when I see an opportunity to save $40 on the end row, I take it. This has given me exactly one confirmed sighting of a mile high club attempt.
It was on a damn big plane, but it was a red-eye so most people were trying to sleep. I was one of those people. I was awoken from my light slumber to the sound of screeching metal. It was two rather large (and likely drunk) travelers trying to quietly sneak into the bathroom together. The tiny folding door gave them a fair bit of trouble, but eventually they made it in.
About a minute later, the flight attendant (whom they had patiently waited to leave the back of the plane) returned to her little end chair and buckled in. I chuckled to myself and waited for the inevitable confrontation.
About thirty seconds later--much earlier than I was expecting--the metal door flew open and the woman tumbled out of the tiny bathroom. At this point the flight attendant hadn't even seen the woman's partner yet, but was still completely taken aback by such an abrupt and startling exit. Seeing her reaction, the woman was quick to reassure her with some carefully thought out words. "Sorry" she said announced, "he couldn't get it up". With that, she spun around and returned to her seat.
The man, whom again was still in the bathroom, hesitated to slowly inch his head out of the doorway like a skeptical turtle. He eventually gathered himself enough to fully exit the bathroom and finally address the fight attendant with a hardy nod. It was one of the most awkward things I've ever seen, it was the kind of nod you would do if you were tipping your hat to someone but he wasn't wearing a hat.

-Stopman

14/16) On a flight to Switzerland a couple of years ago, there was a couple who "mile-high clubbed" a couple of times over the course of the flight.
The final time was right before breakfast was being served, and the flight attendant had everyone on the plane give them a round of applause for being the most consistent passengers she had ever seen.
-anonymous

15/16) Used to work for Comair, and two of my co-workers and I were had the day off and flew from Dayton to Boston then Toronto then LaGuardia and then back to Dayton. On the return trip to Dayton I noticed the female co-worker was giving the male co-worker a nice little hand job under a blanket. Needless to say at that point in the trip I figured out what it feels like to be a third wheel.
-berrysoftball

16/16) Once time on a DC10 flight, our crew noticed what was going on in the business class bathroom. We grabbed a bottle of champagne and about five of us stood outside and waited.
When they came out, we cheered and clapped and drew quite a bit of attention to them. They were Brits, so...a bit embarrassed. Popped champagne, handed them a couple of glasses and warned them to bathe in bleach when they got home.
Screwing in an airplane lav is one of the LEAST sexy things you can do in life. Subway floors are likely cleaner. Small target area, turbulence, quick turn arounds? Ugh. The cockpit on the other hand...or a privately owned/maintained plane...different story altogether.
-Night-howl

---
Click below and share these with your friends!
A Redditor asked: 'What is the craziest medical condition you've ever heard of?'
There are some wild medical conditions out there, and sometimes, I feel like we're never done learning about them.
It was just a few years ago that my brother told me about Cotard's delusion, a rare psychological disorder in which the person afflicted believes they are dead, immortal, or don't exist.
I didn't even believe him at first, but when I looked it up, it turned out to be a real thing (and I even based an entire short story around it).
A lot of crazy medical conditions sound like they are not real, but it turns out, they are. Redditors know this all too well and are ready to share the craziest medical conditions they've ever heard of.
It all started when Redditor TweekerAllWeeker asked:
"What is the craziest medical condition you've ever heard of?"
Frozen
"Fibrodysplasia ossificans progressiva (FOP) is a rare muskuloskeletal condition where, after birth and progressively through life, muscles and tendons are gradually transformed into bone (a process called ossification). This creates a second "skeleton" of extra bone, which makes movement impossible."
– yParticle
"Idk if it's real, but I heard people with FOP have to chose, at some point, the position they want to spend the rest of their life in, standing sitting or laying down."
– aoi4eg
"I saw a show about this when I was a kid and the whole idea still f**ks with me."
– Jaway66
You Thinking What I'm Thinking?
"There are conjoined twins (the Hogan sisters) who are attached at the head and their brains are attached. Each one can see through her sister's eyes. Each one can taste the food the other one is eating."
– Fun_in_Space
Fragility
"I met a guy who practically had eggshells for bones. He broke them about 50 times or so doing simple things like just sitting on a couch or brushing his teeth."
– Odd-Package-4713
"That'd be osteogenesis imperfecta type 3."
– crimpytoses
"My nephew has osteogenesis imperfecta and is almost 8yrs old. CPS got involved when he was a baby and hadn't been diagnosed yet, thinking there was abuse, which was so sad for my family. They later found out what it was and have made medical accommodations. Man, he's such a sweet, happy boy despite his condition. He hasn't known anything other than this his entire life, so for him pain is normal (which makes me so sad), but he is bright, engaging, and so very amazing in every way that I get pissed the f**k off that he's dealing with this."
– Purse_Whiskey
Life Span
"That disease that ages people at an insane rate that often kills it's sufferers before they turn 16. I think it's called progeria."
– MascotGuy2077
"That is a wild one, also the girl that looks 8 but is in her 20's, it's crazy as f**k."
– IThinkMyLegsAreBroke
"At my old place, two of the kids in the community had progeria. I'd only ever see them once a week at most, but they always seemed happy when I came across them; their family made a real effort to make their time count. I've always wondered how they grapple with the reality of their situation at their young age, though. How do you even bring that kind of subject up as a parent?"
– miniman03
Invasion Of The Body Snatchers
"The Capgras delusion: the person becomes inalterably convinced that someone close to them has been replaced by an imposter who has disguised him/herself so cleverly that they look identical to the replaced person."

""Yes, this woman looks and acts just like my wife and knows everything my wife would know. ...But she is an imposter disguised to fool me and I will have nothing to do with her.""

"It's funny to think about in some ways but would be absolutely terrifying to have."
– dr3rdeye
Facial Blindness
"This reminds me of a condition where people lose the ability to see faces. Their eyes work, they can see anything, but if it is or resembles a human face it gets turned in an undeterminable blur."
– random_sh*tter
"Faceblind. I have this. Brad Pitt has this. The worst part is when I wake up in the morning, look in the mirror, think "oh that's what I look like," then promptly forget my face 5 seconds later. I cannot point myself out in family photos."
– GodsCasino
"Prosopagnosia. It comes in varying degrees of severity. I have it. I have a lot of trouble recognizing people in unfamiliar contexts, like seeing your teacher at the grocery store. I have to see somebody a lot of times before I can recognize their face, unless they have some distinguishing feature (like my friend with a long beard). My friends tend to be people who look or dress distinctively, because it's so much easier for me to recognize them."
– linuxgeekmama
Cut It Off!
"Body integrity disphoria: people who desperately want to cut off a part of their body, a limb for instance. They have always been thought of as insane until someone decided to have a look at their brains and realised that the limb in question isn't registering in their brain. To them, it feels like an alien appendage was sewn to their body. I find that so fascinating."
– Deleted User
Is It Still There?
"Or the other way around, phantom limb syndrome. When one loses their limb but still feels itchiness or pain on that non-existent limb. They use mirror therapy which is quite interesting as well."
– trickydaze
Strange Immunity
"Knew a woman who couldn't conceive with her husband."
"He could theoretically get another woman pregnant, and she could theoretically get pregnant from another man, they just couldn't conceive together."

"He donated blood (maybe marrow) to her while she was being treated for cancer. This somehow made her body immune to his sperm."
"They wound up adopting a couple of kids."
– ShaolinDave79
Anti-Hydration
"Allergy to water. It's extremely rare, last I researched it I believe there were less than 10 documented cases. And yes, they are allergic to themselves. They can't drink straight water, typical hygiene is a huge no go, and even humidity can trigger bad reactions."
– KaliCalamity
"How do these poor people live…"
– Crackheadwithabrain
"Not well, and on a lot of antihistamines"
– KaliCalamity
"I knew one of those kids who has the disorder. His twin brother was diabetic, and I didn't believe him, but his parents confirmed it. His skin was constantly cracked and sloughing off. Poor kid. I felt so bad for him."
– arcticnerd
"How do they stay.... Hydrated? Do they have to drink insanely alkaline water? What about their blood? Like wtaf???"

– Grouchy-Place7327
"They can have small amounts of water, but at least in the documentary I saw, the couple of people it focused on usually stuck to things like juices and milk, as they're less reactive. The major danger is skin contact."
– KaliCalamity
Seeing Things
"My nephew had PFAPA (periodic fever, aphthous stomatitis, pharyngitis, adenitis). Basically he would get a very high fever every 3-4 weeks with no other symptoms other than the fever alone. One night when he was maybe 5 years old, he was going through an episode and called his mom (my sister) into his room. He told her that he was really scared because his bedroom was covered in bees. I guess the hallucinations aren't always fun."
"He had his tonsils and adenoids removed and that was the cure!"
– emjayholla
A Whole Different Perspective
"Synesthesia. A condition where your brain mixes up sensory signals."
"With this condition, one might be able to taste words, or certain numbers will always appear a specific color, or you might literally see music or smell something and feel as though you're being touched."
– ChaoTiKPranXter
"I can hear color. Sounds have different colors to me. This is especially true of people's voices. Barbra Streisand, for example, has a light amber voice."
– IoSonCalaf
"I have that! For a while I thought everyone did."
– RenegadeRabbit
It's surprising how many of these I've actually heard of (thanks to Grey's Anatomy) but that last one is completely new!
Parents lie.
But the older we get, the more we realize parents are not just humans telling little white lies.
They can be villains with malicious intent.
Catching a parent in a lie can be soul-crushing.
But it's a part of growing up.
Hopefully we learn how to be better.
Redditor Hackedfaith wanted to hear about the times people realized their parents were hard-fibbing, so they asked:
"What is the worst lie you caught your parents telling?"
My mom told me anything in life was possible.
And cheaters never win.
Yeah sure. Sell me an igloo an Iceland too.
​Expelled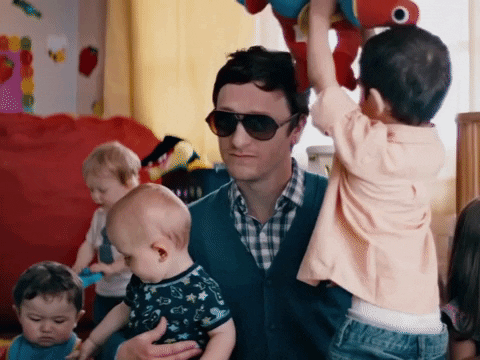 Andy Samberg Ugh GIF by The Lonely Island
Giphy
"My Dad used to tell me that he learned all of his cool tricks and skills in 'Daddy School.' I'm now 28, married and still have not been enrolled."
AdLive7065
Thief
"That the 2K I earned at my summer job would be safe in my mom's savings account until I wanted to withdraw it later. Never saw that money again."
drillgorg
"I lost money to my mom too. I was a kid, told her I had $50 in change (I don't know where it all came from), and she said I didn't. She counted it and it was gone."
"She stole a good deal of my babysitting money. Hundreds of dollars. She filed my first tax return (without telling me) and kept whatever money I would have got. She told me that the fee to get it done was about as much as I would have gotten back."
Sarhii
A Second Family
"That my mother was schizophrenic. I was 15 and knew she had been battling depression for years. Schizophrenia runs in our family and as an angsty teenager, it was very easy for me to believe... She was completely convinced that my father had a secret second family. She was diagnosed and medicated for years. He did have a second family."
Thationdeas76
"He did have a second family??? That had to have been devastating. 'Just because you're paranoid, doesn't mean they aren't after you.'"
TwoLittleNeedleMarks
2008
"That they couldn't afford to pay for college. So I took a job during the day and paid my way through night and weekend school. Turns out I had a decent trust fund from my grandfather. I could have graduated and started working for a higher wage 4 years earlier. I tell myself that graduating in 2008 wouldn't have been a good idea anyway."
RandomRavenclaw87
Weekends Only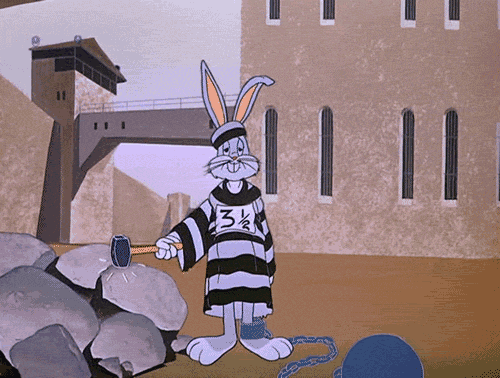 Looney Tunes Rabbit GIF
Giphy
"Up until I was 8 years old, they told me that daddy was away at college. We would go see him on weekends. Found out later that he was in prison. I wondered why we could only talk to him behind glass on a telephone."
hhairy
The truth about parents can often to difficult to accept.
That's why there is therapy.
Scandal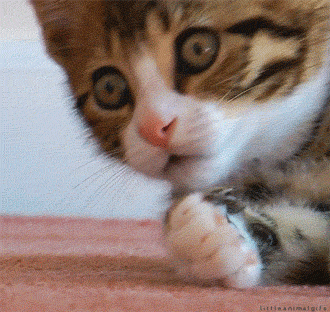 Shocked Oh No GIF by Yêu Lu
Giphy
"Found out when I was 25 I have a sister one year older than me that they gave up for adoption, I'm 37 and have been searching for her for the past 10 years."
Even_Future2580
'Mom! Mom!'
"One night I went downstairs to ask my mother something. My dad was a light sleeper and would get really pissed if anyone woke him up, so I whispered, 'Mom! Mom!' All of a sudden my dad sat up and yelled at me to get lost. They told me I should never sneak up on them because they had a gun and my dad thought I was an intruder and almost shot me."
"They scared the bejeezus out of me. Sometimes when I tried to get to sleep I'd remember how my dad almost shot me. For years. Even after I moved out. Decades later, I mentioned it to my mom. She started laughing and told me they were having sex. There was no gun."
Sapphyrre
Internal Affairs
"My dad went into the ER with stroke-like symptoms. He ended up having a severe brain bleed that required immediate and major surgery. While he was laying in the ICU, my mother, who opened their computer to get insurance info, found messages on his linked-in page, that he'd left open earlier that morning before I took him to the ER, from a woman he was engaged to in college. They had been having an affair for over a year."
ParanrmlGrl
Still Works
"They told me if I was lying there would be bubbles on my tongue. So when they asked me something and they thought I was lying they'd tell me to stick out my tongue. If I knew I was telling the truth, I'd open my mouth confidently and show off my bubble-free tongue. If I was lying, I'd try to scrape the bubbles off with my teeth. I now use it on my son. Still works."
Obst1994
Tilly
"When I was 4 We had a dog called Tilly, my mom said that she gave her away to a boy who couldn't speak and she died while saving him from drowning in a river Years later when I was around 13, my mom was on the phone with her friends and they were talking about their pets that passed away, turns out that tilly died because my mom was drunk and let her out of the house, she ended up getting hit by a car."
Yogurt2022
Bad Bunny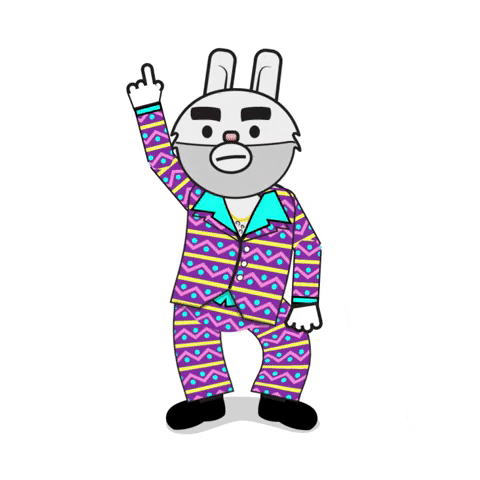 Easter Bunny Dance GIF by SportsManias
Giphy
"When my sibling and I were young, we were tossing toys around that the Easter Bunny had left for us. My mom started yelling at us, 'I did not buy those for you to treat them like that.'"
ExMoIsMyPersonality
Easter Bunny, Santa Claus, Tooth Fairy... the lies are enormous.
Dating is complicated, because it can be really awkward, but if we want to find a partner, it's an activity we just kind of have to do.
The most frustrating thing about it, though, is that everything can seem to be going fine... until it isn't. The date is going well, the person we're with is charming, we're having a nice time together, but then a dealbreaker makes an unfortunate appearance.
Redditor whitneywestmoreland asked:
"What's something that happened on a first date that made you decide against a second date?"
Not Wowing Enough
​"The date felt more like a job interview to fill a position, rather than an actual date. He gave off a vibe of someone who wasn't into getting to know me as a person, but just listed his wants and needs."
"So at the end of the date, he asked how I thought it went, and I said I didn't feel a click or a match."
"And he said yeah and that he was missing that 'wow factor.'"
"So I laughed my a** off (slightly offended) on the car ride home. Gosh, I had no idea I was auditioning for a contest."
"I was happy we only went for drinks, but even that felt a bit too long."
- Selfish_Kitty
Not As Attractive As One Might Think
"He threw a temper tantrum because the restaurant he wanted to go to was closed due to the tropical storm that was going on."
"It's sad because I was having a great time walking around Manhattan while the storm raged. I had every intention of going home with him until he had that tantrum."
- msspider66
Let the Past Go
"I took her to dinner and then took her to a late-night car meet. Upon arriving at the meet, she started s**t with several other girls she had beef with in high school... and hasn't talked to since high school."
"We were well into our 20s. She was even older than me."
"I don't get how some people make high school beef their entire personality for years."
- TheThrowawayMouse
Different Senses of Humor
"We went to her place to watch movies and we chose 'Kung Fu Panda 2.' From the moment it began, she proceeded to cackle at every single joke. Anything that could even be perceived as mildly funny set her off like the Wicked Witch of the West."
"I know some people have interesting laughs and that wouldn't be so bad if it wasn't constant from beginning to end."
"After that, she put on 'Iron Man,' and the same thing happened, witch cackling the entire movie."
"There's a point in the movie where a character's phone goes off, and the ringtone is an old 'Iron Man' theme, which made me chuckle."
"She turned to me and said, 'You laugh at all the weirdest parts!'"
"The second the movie was over, I got out of there and did not see her again."
- J-Dizzle42
Quite the Conversationalist
"He said nothing. I get he was nervous but I was engaging. I asked questions that should have led to at least a few sentences of conversation, but no, one-word answers only."
"It was dinner and a movie so our only opportunity to talk was dinner. It was like pulling teeth. No thanks, no second date."
- redditreader_aitafan
Ready to Settle Down
"She kept talking about the 'emergency d**k' she had stashed around the city."
"She was like, 'I've been really busy with [grad] school, but I don't go without. I have plenty of emergency d**k around town.'"
"And when I say she kept going on, I mean she KEPT GOING ON. She was telling me about the two guys downtown, three in the suburbs, one near campus, and two in her apartment complex."
"It honestly sounded like I was new to town and she was giving me a rundown of all the best places to visit."
"It was just weird."
"She also said she was looking to settle down into a relationship (whereas she had only been in situationships before). She also said she had a 'virgin heart.'"
- callmevicious
"I really want to know what she hoped to accomplish by sharing all that with him."
"Clearly, she expected him to be impressed in some way."
- _Halboro_
"It sounds like she wanted him to be her everyday d**k and take her heart virginity!"
- illustrious_ocelot_
In It For the Food
"I went on a date with a woman from the office. I thought we had good chemistry and got along well."
"Later in the date, she couldn't find her phone, so I tried calling it, and someone from the restaurant where we'd had dinner answered."
"I went back in for her to get it, and the waiter showed me I was saved in her contacts as 'Free Food.'"
- Sol-Blackguy
A Terrible Tipper
"He insisted on paying for our dinner instead of going Dutch, and then he totally stiffed the server."
"I tried to leave a tip and he got p**sed at me because he was paying and it was his decision to tip or not."
- Westonworld
Yeah, That... That Would Do It
"He just kept making a weird amount of jokes about tapeworms?"
"Also, this happened while we were eating sushi, just in case anyone was wondering."
- oldfarmhousechutney
Too Close to Home
"This happened to my sister, but she found out the guy had the same uncommon last name as her."
"Then when she asked where he was from, it was the same small town that our great grandparents are from."
"They awkwardly laughed and just immediately ended the date."
- LadderUpset
A Lot to Take In At Once
"She told me that aliens cause jet lag and that I have the ghost of a fisherman following me around named Samuel (on top of the 20 other bats**t things she said at dinner)."
"This was last night, and I'm still processing."
- RVBY1977
Disrespectful From the Very Beginning
"Very recently, a woman asked me when I would get a real career."
"I love what I do. I'm a union stagehand in a major entertainment city. I have been in my industry for over 20 years, toured the country, toured the world, and make a comfortable living."
"Yeah, no. That's pretty demeaning and I'm out."
- azorianmilk
Sixth Grade Gossip Vibes
"She kept writing to her friends on WhatsApp a play-by-play of the date instead of listening to me, so I stood up, paid my dinner, and left because I found it disrespectful as f**k."
- Dune_Asmr
An Accidental Affair
"I went to dinner with a girl who I'd been crushing on for quite some time. It seemed to be going well, and we ended up back at her place, watching a movie or something."
"Out of nowhere, her boyfriend (of whom I was not aware) came back from out of town and stopped in unexpectedly."
"He and I had a super awkward conversation for a few minutes, and then the two of them disappeared into another room for a minute or two."
"She came back and said something to the effect of, 'I don't have a place for you. I'm sorry.'"
"I just kind of got in my car and drove home, with one of the strangest feelings that I'd ever felt."
"At some point, a few minutes into the journey, I couldn't contain myself and busted out laughing."
- Richard_Thickens
We can absolutely understand why these would be causes for no second date. From awkward to straight-up creepy, these don't feel like scenarios that we'd willingly sign up for twice.