15 Brave Souls Who Worked Undercover Share The Worst Thing They Ever Witnessed On The Job.
TV Shows about undercover cops/workers can't do the real thing justice.

Below are 15 incredible stories of what undercover workers have REALLY seen on the job. Check them out!
---
1/15) I am a private investigator, contracted by Government to check massage shops to see if they're soliciting. I usually get sent to shops which have had multiple complaints and an investigation is in its final stages and they need evidence to support their case.

So, I go to one place, everything seems normal except for being asked to strip bare for an oil massage. Eventually I am asked to flip over, therapist without asking just starts rubbing some "gel" on my 'parts'. At this point, I am obligated to refuse and finish the session. I ask her to stop but halfway through the sentence I am hit with the most intense pain. Turns out, she was new and was unaware that alcohol gel is not the same as massage oil.
Long story short, manager was convicted of coercing staff on the basis of their visas being revoked if they didn't comply. And I had to stand in court and tell the events of that day.
-RiskyBusinessThrowIt

2/15) Former Loss Prevention here (best job ever by the way) Witnessed so much sex in the stockrooms, couples, singles, trios, you name it. We had cameras everywhere of course, especially in the stockrooms due to rampant employee theft. We had countless hours of employee sex on tape. We couldn't reveal the cameras, which would tip off the thieves, so all we could do was watch.
-Angrymanspokane

3/15) Worked as a "ghost passenger" for an airline; basically I flew around and graded flight attendant's performance.
While still parked at the gate with the door open one flight attendant began berating passengers who were using their smart phones (which was completely permitted at the gate). She threatened to have the person in front of me thrown off the plane if she didn't put hers away. She also threatened me. After we left the gate and were taxiing to the runway I looked back to see her sitting in her jump seat....using her phone. Took a photo of it and included that in my report.
She initially denied using the phone and claimed I was being unruly on the aircraft. After she saw the photo she changed her tune.
-nlderek

4/15) Helped manufacture methicathinone so that I could get arrested with the suspect's and spend time in the cells to discover how the drugs were being brought into the prisons. Was recruited due to my work circumstances, age and environment; had to change "states" when I was finished with the deal.
-acekevorkian

---
To the next page for even nuttier undercover stories!
5/15) I worked as a secret shopper for a while for a small store. The most egregious thing I found were employees would hide inventory if they knew a sale was coming up. I'd also go in and ask questions about what equipment I should use just to test their general knowledge. Most failed but they were young kids getting paid awful so I felt bad squealing on them.
I also forgot to add that I had to put up with being hit on by teenagers and creepy older guys. I had to play along and see if they knew their stuff despite throwing terrible game.
-blondeandtall

6/15) I worked as a HIPAA inspector for a bit. Sh*t is scary. I'd go in and say I was looking for my mom that they called me she was in an accident. (I was early 20's). Pretty much every place I went gave me all kinds of protected info on the patient [the company would have placed fake records in the computer].
One smaller urgent care place was like "hm, no one with that name- here's our sign in log for the week, take a look!" with last names, first names and "reason for visit." Yikes.

-daggerncloak

7/15) I do Social Engineering for financial institutions (Banks, Credit Unions etc). I went to a credit union in Texas where the entire place failed on a miserable basis for security.
I walked in with a fake badge that stated I worked for a made up company and I was there to an inspection of the building. I dressed in a polo and khaki pants with matching colors to my badge and walked in to the front desk. The girl there was probably in college or just out of school. She immediately let me into the back room and I walked into offices and desks that were unoccupied but located in rooms with other employee's.
I walked up to empty computers in use and plugged USB drives in, huge no no, and began typing random things into computers and taking pictures of myself at the computers. Employee's would literally look at my and go back to their jobs without thinking anything of a guy taking selfies at their friends work desk. Once I had been in every office I went to the Vice Presidents office and opened her desk and looked through files to find personal peoples information, found tons. I went into the file room and took personal loan documents off the shelf and took pictures of myself accessing them.
When I was done I walked to the person who had contracted my company and laid out all the information I had found and all the things I had done and the guy just sighed. This scenario has happened a couple of different times, most places fail somehow. Sometimes its fun and interesting, sometimes its boring and there's nothing worth staying.
-MyithV

---
Click on the next page for even wilder stories!
8/15) I used to investigate insurance fraud.
The one thing I saw that made me the maddest was when I was working in the run down area near the Philly zoo and saw a strung out mother walking with her toddler and jerking his arm and screaming at him for not keeping up with her quick walking pace. The kid was not even two years old. I really wanted to get out of the car...
The funniest one was where I had to go undercover in a bar to investigate this one person. You ever see the Stallone movie Over the Top? Yeah, that's pretty much what this guy ended up doing right on the bar, right in front of my hidden camera, and looking direct into my camera lens. It was awesome. The armwrestling match went on for minutes and this by a guy "too hurt to work".
At times it was very entertaining to work undercover...
-Atwelve

9/15) I worked for an Armored car service for a while as a under cover guard. When a place had a lot of money or if it was a risky area two plain clothes guards would arrive before the truck. I would scout the place and outside to make sure the uniform guys could get in and out safe. We wore a color of the day and the local cops knew who we were as did the uniformed guards. It was a pretty easy job and I only once waved off a pickup because of a bunch of Latin kings sitting on benches out front.
I hung out a while to see what was going on and hoping they would leave so we could make the pickup. As I sat on a bus bench across the road I watched one of the guys take out his needle point. I never would think that a gang member would tote his needle point to a stick up job.
-c3h8pro

10/15) When I worked QA for a video game publisher, they had me work an E3 as a secret player, basically I got to play new games for that publisher and act like they were amazing in front of press.
While I was taking a break I saw one of the producers hooking up with a booth babe. he didn't recognize me, but I new he was married and had a kid on the way, I didn't say anything, he got laid off when the rest of us did about a year later. but that's just kinda how E3 goes.
-Makabajones

---
To the last page for the best stories yet!
11/15) I once took my vehicle ton an independent shop for routine maintenance. I said I was dropping it off for as long as it might take as I was "going to take a long trip the following month." I sat across the street in a diner eating soup and drinking coffee. I got a call that my vehicle needed about $4500 worth of work an hour and a half later.
It never left the parking spot.
I told them I didn't want anything done, they said it was half apart already. I am an assistant service manager at a dealership. That Firestone was turned into a parking lot.
-pcoon43456

12/15) I used to training at a call center. I always included being aware of social engineering attempts in my role plays. Management like this so much they started having me do this as a secret caller. I hate to say but I got a lot more people than I should have. Even started doing it ad hoc for other divisions when word got round. Wost was an agent that I'm not sure if she really just didn't care or was just so overly helpful she didn't think twice, but man I could have stolen 3 or 4 people identities if I was actually running a scam.
-tdasnowman

13/15) Was secret shopping at a high end restaurant, around $100 per plate.
The busser came over and re-filled my water glass (that I had already drank out of) and over filled it, so he poured part back in the pitcher from my glass and proceeded to re-fill everyone else at the table from the same pitcher.
I really wanted to throw a fit, but could only include it in my report.
-amberb

14/15) I'm a TV Producer. I was working on a popular documentary a while ago. We were following a woman who was addicted to heroin and had resorted to prostitution in order to make money to support her habits. One day, a friend of hers got thrown into jail. She decided she needed to work really hard to bail them out. So she called her friend who owned a crack-house that he let girls like her turn tricks in at about $10 a pop.
I witnessed this girl share needles with many people and watched as john after john came into the house and disappeared into the bedroom with her for a little bit.

-filteredspam

15/15) Worked as a private investigator for a while, mostly did work comp cases. Seen some shiftyness, drug deals, etc
Worst thing - was conducting surveillance on a person at an apartment complex. Get there before light to set up my rig. Little bit before sunrise, this couple, 50's, in a truck pull up in front of my position. Guy's pulling a trailer, gets out, rummage through dumpster for metal and stuff.
Then the woman with him...
Gets out and between my vehicle and said dumpster proceeds to pop a squat and sh*t on the ground.
Way to start my morning guys - thanks!

-DarthFaderZ

---
Owning a home is supposed to be one of the American Dreams—but Homeowner's Associations can turn those dreams into nightmares. Whether it's a nosy neighbor or a controlling president, bad HOAS take a perfectly reasonable neighborhood and turn it into a snake pit of infighting and endless revenge. These Redditors sat back and watched it all happen.
Have you ever experienced something that felt like a "glitch in the matrix"? From slips in time to places that simply shouldn't exist, there are some moments in life that you just can't explain. These Redditors came together to share their eeriest experiences—and they're so creepy, they're impossible to forget.
Adult entertainment has seen a boom in the last few years.
And it's real work for many.
Who is anyone to judge?
Yes, it's still a taboo topic for many.
But if that is where your success lies, than who is to judge?
Redditor Isuckathis22 wondered what everyone would say if they discovered someone close was a sex worker, so they asked:
"What would your reaction be if your friend was a porn star?"
I actually have friends in the business. Doesn't change a thing for me.
Family Matters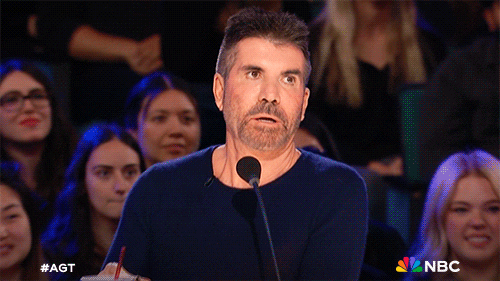 Season 18 Omg GIF by America's Got Talent
Giphy
"We found out our cousin was a porn star, my mom and aunt (both 70 at the time) asked me to google her name to see if it was true... Um, safe to day I don't google family members anymore."
andurilmat
Earnings
"Not necessarily a pornstar but I do know a couple of people that successfully out-earn me to varying degrees on OnlyFans. None of our friends really care, but we are a little jealous of the money and not having to answer to a boss."
Cadenh16
"They actually re-use old videos and pictures. I know someone who did it for a while and is now retired but they have a huge vault of videos and photos that they pay a management company to post and chat with subscribers. They just sit back and collect checks now at least $150k a year after management fees."
secretreddname
My EYES!!!
"Depends on the friend either a bleach bath for my eyes or a night of studying."
CommanderAze
"I've watched professionally produced videos of 3 girls I know IRL."
"One posted a NSFW picture on FB with a more known actress which got me wondering since she was a dancer and I knew her stage name. One was through the rumor mill and the last I just stumbled on by accident. Thankfully no eye bleach was required but the dancer made me realize some things are best left to the imagination."
liquid_acid-OG
The Day Player
"I wouldn't care."
"Source: my college best friend was never a star, but she did a few scenes, including with a famous pornstar."
"This happened nearly a decade ago. She used the money to fund her drug addiction. She is married now and is no longer involved in sex work (not that there would be anything wrong with it if she was). So no, I will not be giving more information, sorry lol."
infinite_five
Past Due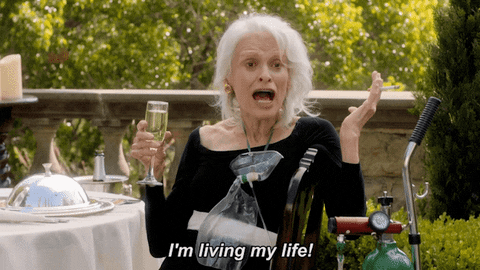 Living My Life Lol GIF by The Mick
Giphy
"I just asked her a lot of questions. (She was retired by the time I met her)."
suhkuhtuh
The topic itself fascinating.
Who wouldn't have questions?
Good for You!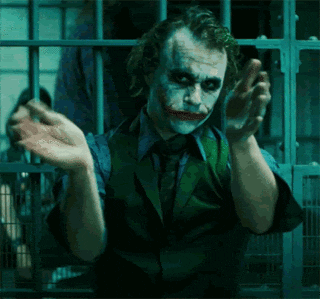 heath ledger joker GIF
Giphy
"As the Joker said, 'If you're good at something, never do it for free.'"
"But in seriousness no big deal. As long as it's consensual and they aren't being coerced into stuff, sex work is work and shouldn't be stigmatized."
cheesyoperator
NAH!!
"LMAO wouldn't necessarily call her a porn 'star' but somewhat encountered this situation. A girl I knew from when I was younger didn't really know what she wanted to do and tried becoming an influencer for a couple of years, but that didn't work. I followed her and always tried to be supportive of her doing influencing stuff because it was semi-related to the industry I'm in."
"Anyways that wasn't doing well so she decides to start an Onlyfans, she asked all her friends to subscribe and support her. It was like 5 bucks so I said alright f**k it lmao. For a while, I didn't want to even check it out because it felt weird but I did at some point sift through what she was posting but it felt so weird I was like... nah."
syntaxndsemantics
The Happy-Go-Lucky Guy
"I have a friend who's done more than one professional porno. It's been about 8 years since his last one. He received an offer from a producer shortly after we graduated high school. He claims he and the producer totally randomly connected over Snapchat. I suspect he researched the producer and reached out first."
"My friend is a good-looking guy and hasn't been shy about his manhood. He made home videos with a girl, and I believe he passed those along. The girl in his home videos did amateur porn after. When he first told me I didn't believe him. He's shown me some of his work, and frankly, I'm pretty impressed that he put himself out there. The one 'film' he showed me featured him and an actress twice our age."
"I'm jealous that he had the opportunity. I'm not sure I'm secure enough to do it myself. He made enough money to put a decent down payment on a Dodge Ram, and he stopped after his parents found out, which is hilarious to me. He was also told that if he wanted to make real money he had to switch teams."
"I asked him his thoughts on the whole process, and he basically said it was easy money and a lot of fun. He's a happy-go-lucky kind of guy. I was curious if he felt any pressure or nerves, and he said he didn't. Nowadays, he's in the trades, he's single."
newadventures96
Bad World
"I ran into a high school friend about 6 years after graduating and learned that she was doing porn. It made all the sense in the world because was always highly sexual in school and she was open and not sorry about it at all. Was nominated for a VPN award too so she was doing quality stuff, I've been told. I just asked her question after question. It's a pretty f**ked up world they live in. Wild and fun, but brainwashy and not good for the soul."
TennesseeStiffLegs
I got you!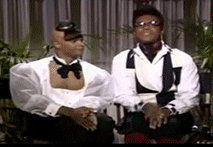 in living color GIF
Giphy
"No judgment. Earn your snaps however you want. I'd only check out their content if they're comfortable with it. I'm loyal, we're going to be friends always, now let's have drinks."
Honest_Art_3266
How people make their money is their business.
As long as no one is hurting anyone, who cares.
We've all worked in jobs that have left us feeling a little less than fulfilled.
Where we spent more time at our desks or in our cubicles contemplating the best way to leave this job, rather than focusing on our work.
Of course, many people never actually go through with these fantasies, choosing instead to stay the course and suck it up for the paycheck.
Others, however, eventually come to decide enough is enough, and say sayonara to their soul-sucking jobs.
Sometimes, in a manner which is anything but dignified.
Redditor Nikhil_88 was curious to hear what people thought were the absolute worst ways to leave a job, leading them to ask:

"What could be the worst way to leave a 9-5 job?"
Alive Is Always Ideal...

"In an ambulance because you're having a heart attack."- Amishoutkast
"In a coroners van."- _Daryl_Dixon_
Know Your Worth

"Without being paid."- a_jar_of_happiness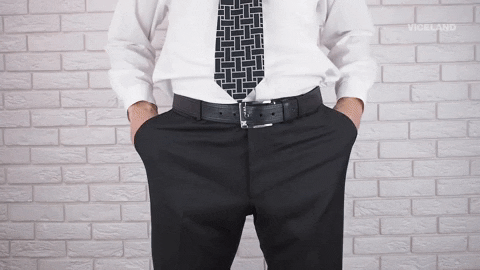 2 Chainz Pockets GIF by MOST EXPENSIVEST
Giphy
Not A Minute Too Soon...

"At 5:01."
"I enjoy my family time and don't get paid OT."- thatguy32503
Timing Is Everything
"One day before being eligible for a pension or large financial payout."- TheDadThatGrills
"At 5 and have to be back the next morning at 9."- Olorin919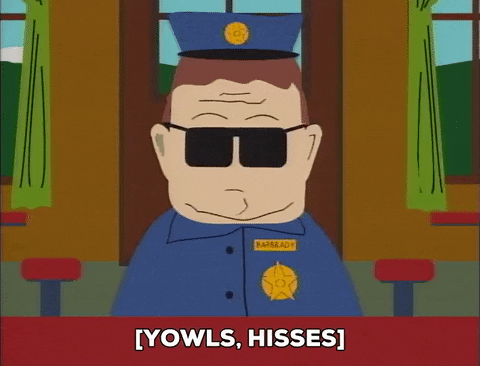 See You Tomorrow GIF by South Park
Giphy
"Family Guy style, "… and there's a poo on your desk"- roastedjam
"Diarrhea dripping on your legs."
"Huhuhu just please not this one."- sempaisempaisem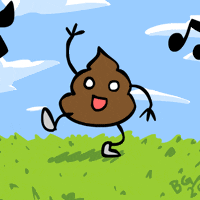 Happy Poop GIF
Giphy
Ending On A High Note Always Pays Off

"Maybe not the worst.....but the way I did it."
"Having a massive panic attack and meltdown, crying uncontrollably, and finally just getting in my car and driving home."
"It was NOT unprovoked."
"Nevertheless, I wish I had been able to handle it in a calmer manner."
"But I have PTSD and I don't always get to react the way I wish I could."- clumpypasta
"Maybe burn down the building."- DirectorLow7023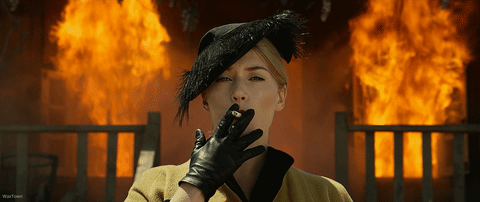 cinemagraph GIF
Giphy
Not The Legacy You Want To Leave

"In handcuffs?"- EnigmaCA
Stay Classy
"'F*ck you, f*ck you, f*ck you, you're cool, and f*ck you I'm out'."- BrodaciousD
"Tell your boss to go f*ck him/her self then leave the premises (I have done this)."- darkheartshadows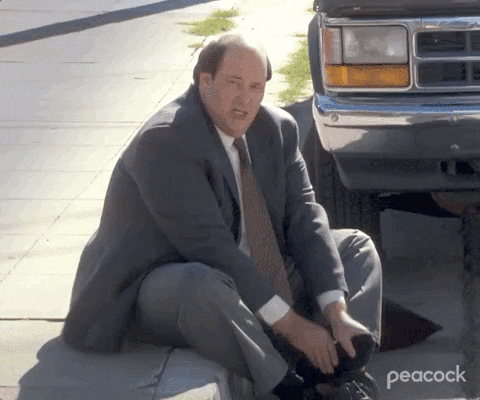 Angry Season 4 GIF by The Office
Giphy
When you can actually start to feel your soul being sucked out of you, then it's probably time to move on.
Whenever that time comes, it is always a good idea to take the high road.
Or at least save the vitriol for the exit interview.